now that fall is officially here (at least when it comes to magazines), i'm seeing more and more ad campaigns, from the big names to the small. i'm noticing a trend of brands using older models, like christy turlington for prada, jason wu, and calvin klein and stella tennant for altuzarra and missioni, and personally i'm all for it. these women are still gorgeous, and aren't the blank canvases fashion has been obsessed with in the past few years. check out more of my favorite fall campaigns below and part 1 here.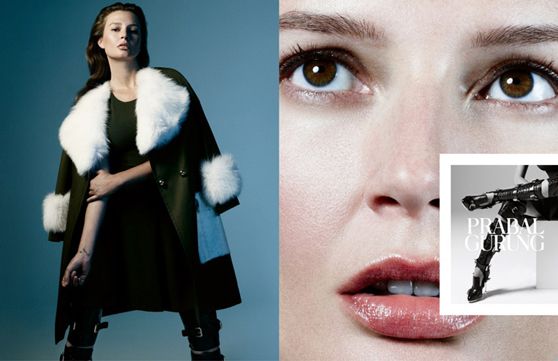 prabal gurung: bridget hall by daniel jackson
for a first ad campaign, bridget hall isn't exactly the first name i throw out there, but she looks amazing and has the ability to bring gurung's clothing to life through movement. he told eric wilson of the new york times, "we've grown up with this fantasy about supermodels…i felt
personally it was the right moment to celebrate women of that age." i say bravo.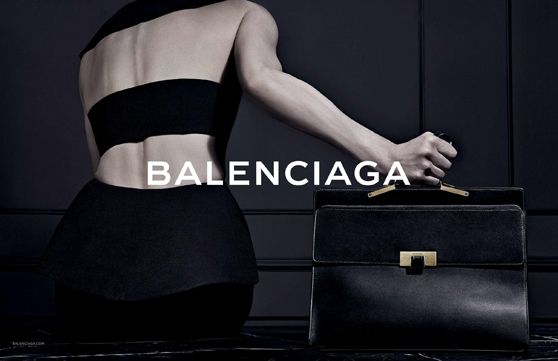 balenciaga: kristen mcmenamy by steven klein
although the collection had a nod to the archives, alexander wang's first ad campaign had the artificial, futurist slant that nicolas ghesquiere was famous for. steven klein, known for his airbrushed-to-death editorials, photographs the equally unique kristen mcmenamy from the back, with seemingly double jointed limbs.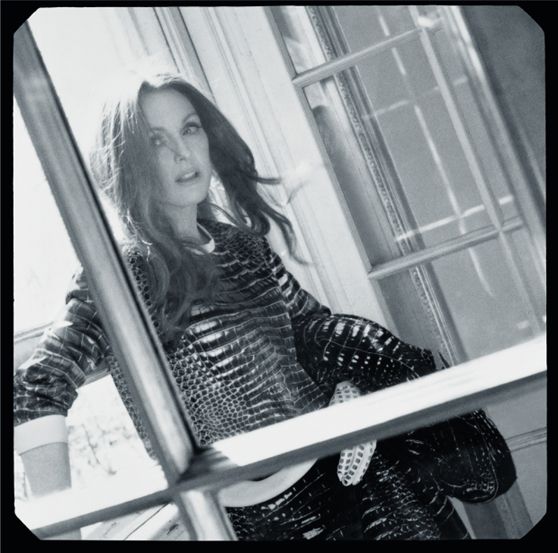 reed krakoff: julianne moore by reed krakoff
for the most part, ad campaigns have been light on celebrities this season (save michelle williams for vuitton and jennifer garner for max mara), but julianne moore is the anti-celebrity. krakoff stuck to his slightly harried style, and moore looks gritty and gorgeous all at once.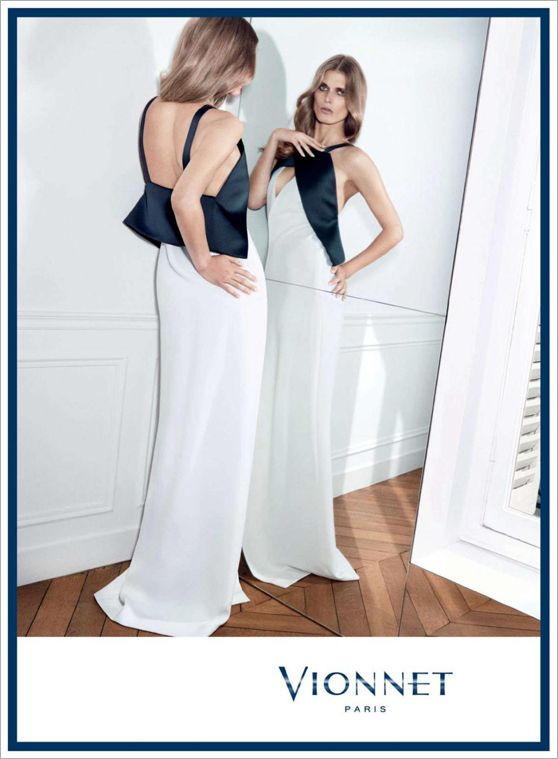 vionnet: malgosia bela by katja rahlwes
rahlwes has a reputation as the kindler, gentler terry richardson, which comes in handy when the direction is a sexy, voyeuristic look into a parisian apartment. malgosia preens and stretches in front of mirrors, with smoldering eyes and legs for days. check out the video from the campaign here.
band of outsiders: rashida and kidada jones by scott sternberg
for their first campaign with a new focus (dropping the "boy" and "girl" from the name), band of outsiders designer scott sternberg photographed sisters rashida and kidada jones. i love the 70s camp feel of the images, like the girls were playing dress up in mom peggy lipton's closet.
prabal gurung via nytimes / balenciaga via digital edition uk vogue / reed krakoff via david jones blog / vionnet via the fashionspot / band of outsiders via their tumblr
as the august magazines are starting to land on my desk and in my mailbox, the fall ad campaigns are trickling in. overall, i'm feeling that brands are making a shift from storytelling to straight product stories, which may not necessarily make great ads. here are five of my favorites so far…are there any that you love this season?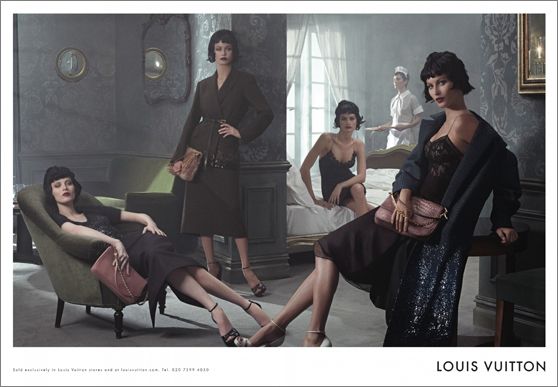 louis vuitton: gisele, isabeli, karen elson, carolyn murphy by steven meisel
as soon as i saw the very theatrical fall vuitton show, i knew that the perfect cast would be a more seasoned group of models. the collection was romantic and beautiful, yet meloncholy, and the while the women look gorgeous, they also seem sad.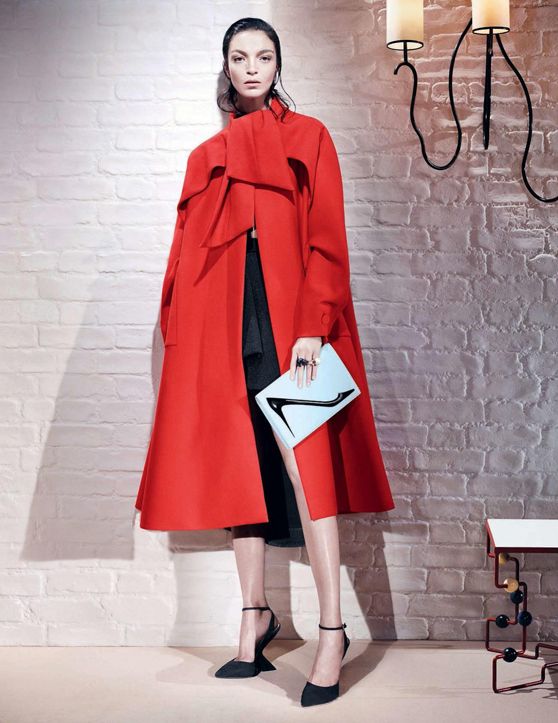 dior: elise crombez and mariacarla boscono by willy vanderperre
i know many are gaga for the secret garden 2 campaign, but this one is much, much stronger. it's stunning in its simplicity, and not surprising to see raf simons collaborate with vanderperre, who worked on so many stellar campaigns for jil sander when simons was there. every detail feels thoughtful, from the lamp and brick wall, to the slicked-back hair and barely there makeup. it's refreshing to see two more seasoned faces who are more closely associated with other brands: elise was a campaign regular for prada in the early 00's, and mariacarla is riccardo tisci's muse at givenchy.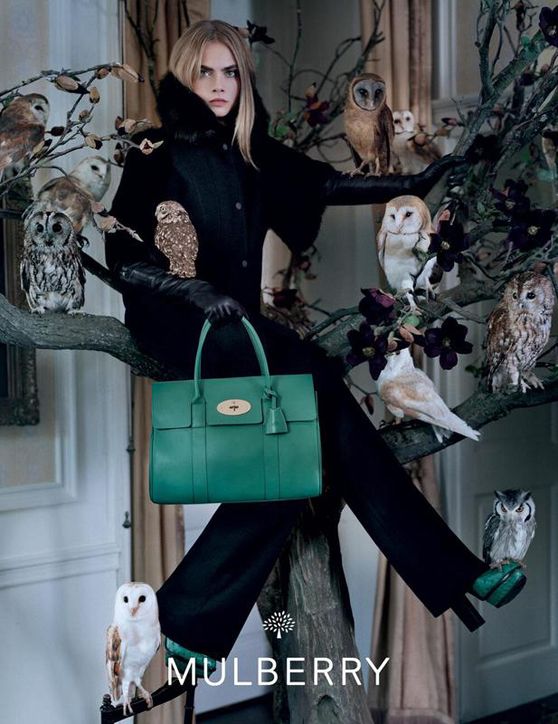 mulberry: cara delevingne by tim walker
cara fever has definitely reached critical mass (she also appears in ads for fendi and dkny this season), but out of the three, she works the best here. in a collection inspired by the english countryside, she looks the part lost in the forest among the owls.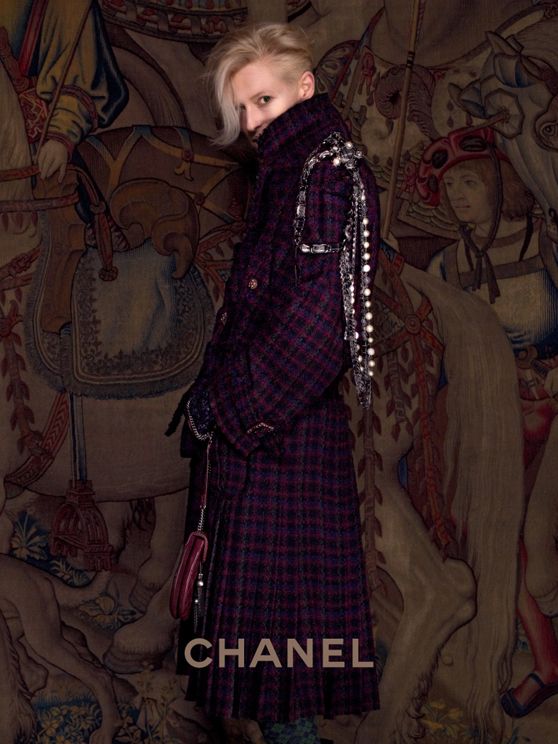 chanel paris/edimbourg (pre-fall): tilda swinton by karl lagerfeld
so technically this isn't a fall ad campaign, but the mixing tilda with karl and a collection inspired by scotland is pure genius. check out the behind the scenes video here.
bottega veneta: raquel zimmerman by ralph gibson
rather that use typical fashion photographers like meisel, mert & marcus, or mario testino, designer tomas maier loves to work with artists. this time it's ralph gibson, who brought an air of mystery and moodiness to the images.
vuitton via harper's bazaar uk august 2013 digital edition / dior via zinio via the fashionspot / chanel via us vogue june 2013 digital edition / mulberry via twitter.com/mulberry_editor / bottega veneta via zinio via the fashionspot