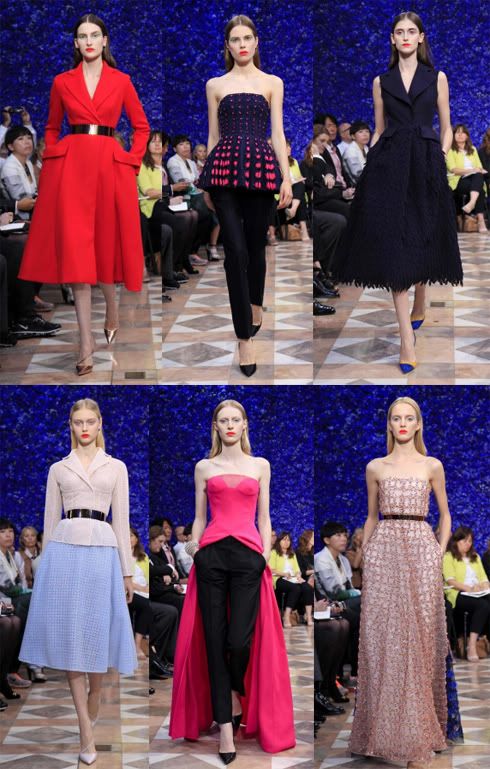 the haute couture shows in paris started yesterday, but the most anticipated presentation of the season happened this morning as raf simons staged his first collection for christian dior. the reactions to it have been mixed, but the best quote was from cathy horyn of the new york times:
"At a time when much of high fashion is highly influenced by image,
whether iconic photographs from 1950s couture or new manipulated digital
images, Mr. Simons's debut essentially asks people to trust their own
eye."
for those that were fans of galliano's dior, this could come as quite a shock. but galliano's dior, that of crazy platforms, wild beading, and costume makeup was not the true christian dior, who was known for suiting and daywear as much as gowns. from his days at jil sander, i already knew that simons' clothing is
something that needs to be seen up close rather than judged on a image. in my eyes, this is an elegant and modern debut, maybe not spectacular, but certainly one that sets a strong precedent for the future.
watch the show here.