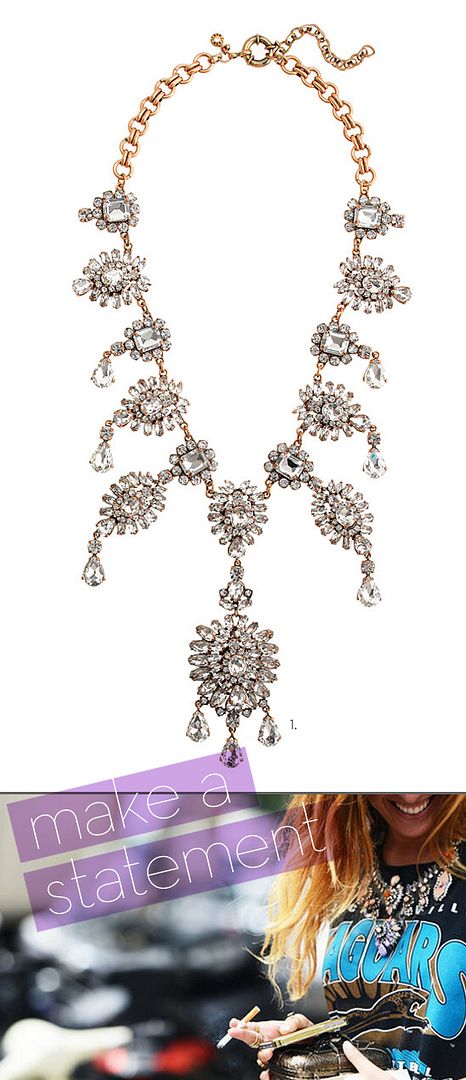 the fastest way to take a jeans and t-shirt from casual to cool is by adding a statement necklace. i'm a big fan of ones from iosselliani (like the stag beetle one), elizabeth cole, lulu frost, and j. crew. for me, not only are they the perfect topper for a tee, but you can create a contrasting look with a printed sweater, or glam up a button up shirt.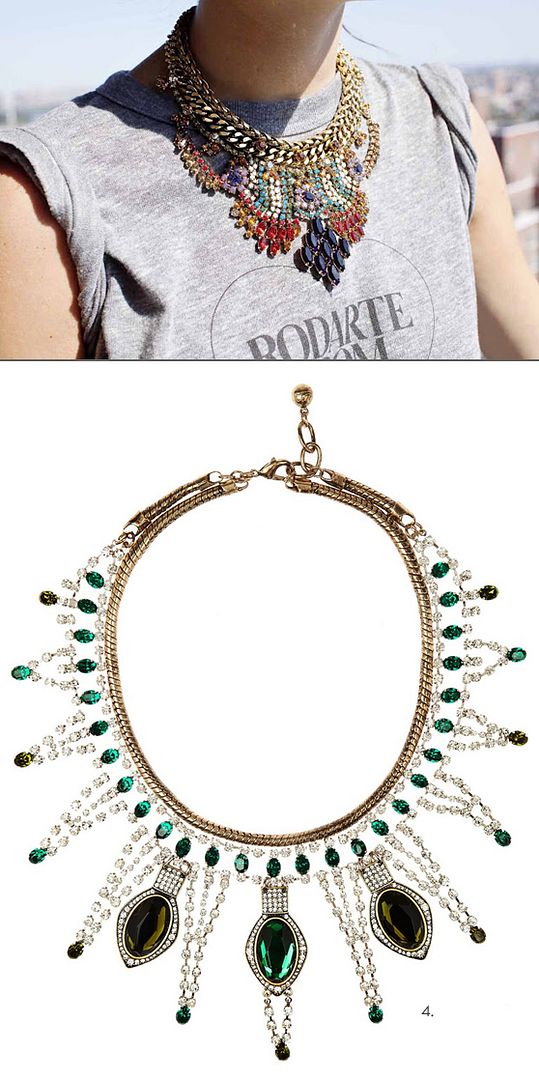 so what should you look for when buying a statement necklace? it's really up to you! i gravitate towards jeweled versions, but there are options out there if you're more into stones, rope, or even metalwork. check out more of my statement necklace picks above and in the slideshow below.
do you love a statement necklace, or are you a fan of a different statement jewelry? i actually love statement earrings too…i'm an equal opportunity statement-maker!
1. j. crew grand crystal drops necklace / 2. dannijo eva necklace / 3. baublebar x honestly wtf heartbreaker bib necklace / 4. lulu frost absinthe necklace / 5. house of harlow gypsy feather necklace / 6. asos spring stone necklace