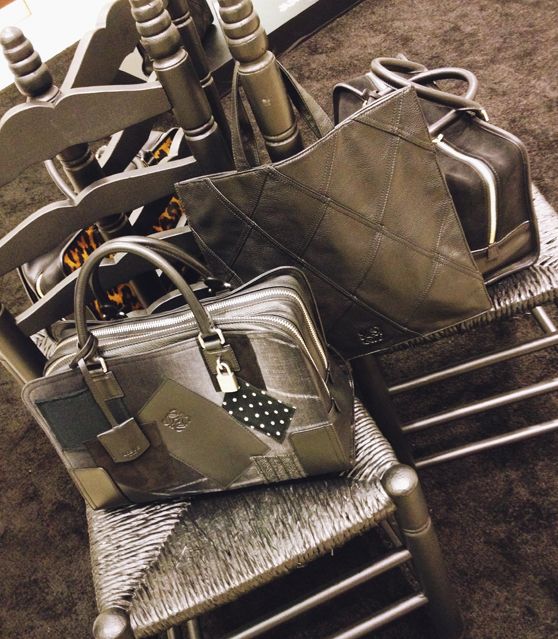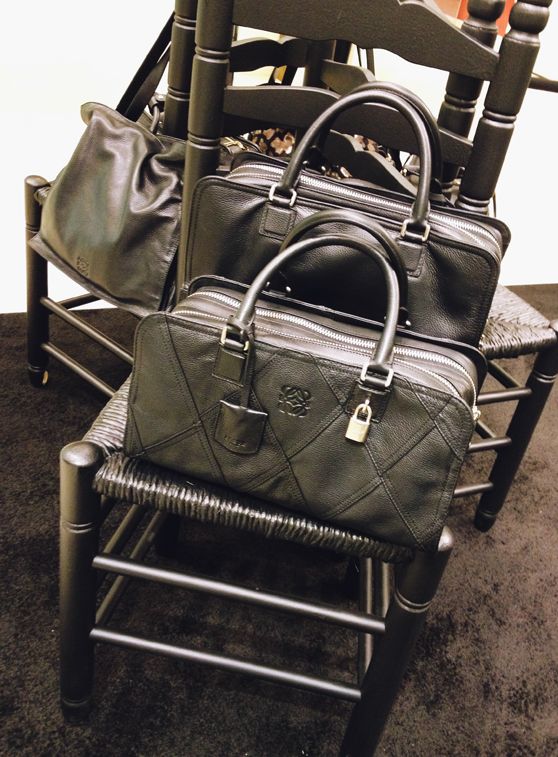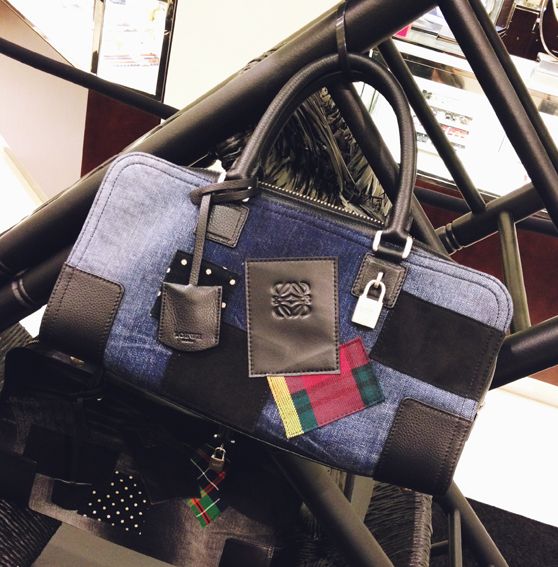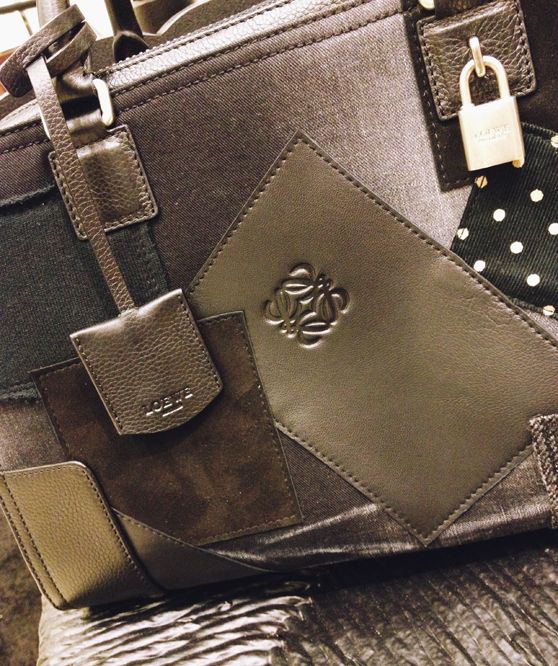 fashion collaborations aren't new, in fact, more and more of them are cropping up every year. looking at this year so far we've had issa x banana republic, phillip lim x target, narciso rodriguez for kohl's, billy reid x coach, and (many) more, with one of the largest, isabel marant for h&m on the horizon. most of these are a high-end brand (or a celebrity) merging with a mass market one, to give one audience access to another. what you don't see much of is two well established and high retail ones working together, because, well, they don't really need to.
that's what makes the loewe x junya wantabe comme des garçons collection so interesting. loewe, a spanish leathergoods company founded in 1846 that was once the official supplier to the spanish royal crown. its first women's ready-to-wear collections were designed by karl lagerfield, giorgio armani, and laura biagiotti in the 70s, and lvmh took control of the brand in 1996. japanese designer junya wantabe is the former protegé of rei kawakubo, and eventually started his own sub-brand under the comme des garçons header. he's know for his innovative fabrics and unique silhouettes, which are on display in the new loewe/junya collaboration. it's two brands from seemingly opposite ends of the spectrum, one based in classicism, the other in modernism.
so why these two brands, and why now? 2013 is the anniversary of two milestones in the relationship between spain and japan—400 years since the two countries established a trade agreement, and 40 years since loewe was available in japan. vevers said "i've always been a fan of the way (wantabe) twists classics, and i wanted to see his take on loewe." watanabe said that when he "rather selfishly presented what he wanted to do, vevers said, 'ok, let's do it.'" the result is cool interplay between leather, denim, and patches of tartan and polka dots. the loewe signature bag, the amazona, comes in four sizes along with pouches, wallets, and a patchwork leather tote. neiman marcus is the exclusive retailer of the collection in san francisco, which is also available at neiman's beverly hills, jeffrey's new york, bergdorf goodman, loewe boutiques, and online. as of now, it's a limited edition, as vevers is now creative director at coach and loewe recently announced the appointment of j. w. anderson as his successor. but this collaboration will open up loewe to a whole new clientele, and build on that with the addition of anderson, and who knows, down the line he could do a collaboration with another high-fashion brand.
another magazine has some great pics from the clothing part of the collaboration…are you still into brand collabs and more specifically, ones from the same end of the spectrum?
all images via kim mitchell stokes; quotes in article via loewe