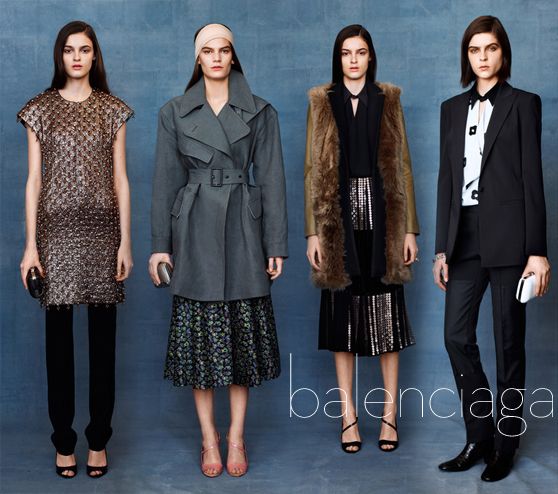 pre-fall is the season that keeps on giving. finally getting through the last (i think!) of the collections and here are my final group of favorites…you can see the other ones here and here.
balenciaga
as nicolas ghesquiere's last day with the company was in november and alexander wang not yet ready for prime time, the balenciaga in-house team designed the pre-fall collection. since they know the dna of the brand, they didn't try to start something new but rather design wearable clothes that felt true to the house. it was short on the bells and whistles but high on craftsmanship, which current customers (like myself) have come to expect.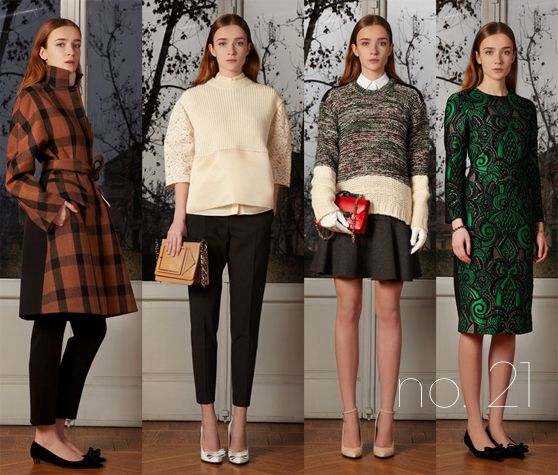 no.21
my love affair with alessander dell'acqua and no.21 continues with this collection. all of the looks were covetable, from the mohair animal print sweatshirts, tweed swing coats, and silk floral pencil skirts to textured cocktail dresses, space dyed sweaters, and mini cross body bags.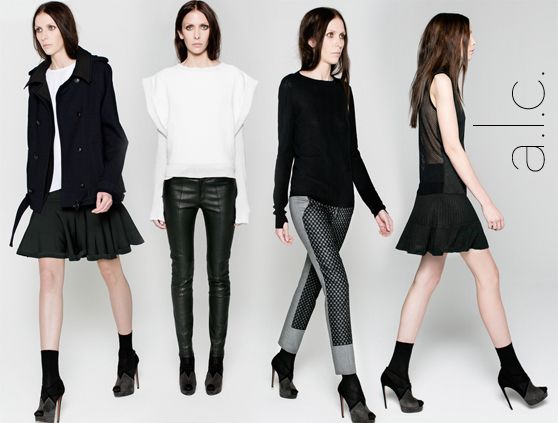 a.l.c.
designer andrea lieberman expanded her brand vocabulary for pre-fall, adding in more knitwear like some a-line skirts and mesh sweaters. other pieces, like wool bomber coats, drapey trenches, and sleek day dresses were more amped up versions of your everyday workwear.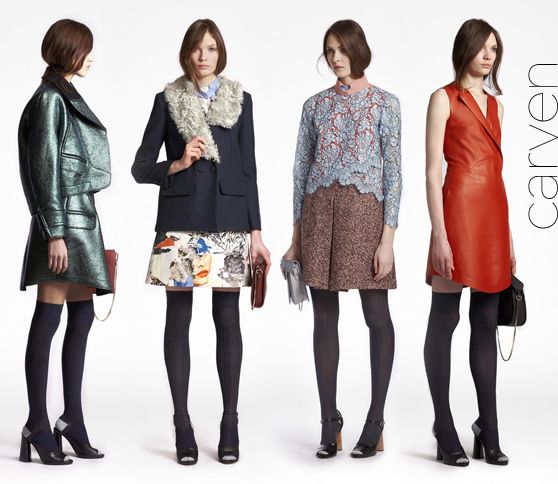 carven
guillaume henry has made carven a "cool girl" favorite for a few seasons now, and this collection seemed to be taken right from their handbook. lace, tweed, and florals were mixed together in a haphazard yet effortless way. skirts and jackets had uneven hems (sometimes with a bit of lace peeking out), coats had exaggerated foldover collars, and a simple wrap dress was made sexy by the addition of red leather.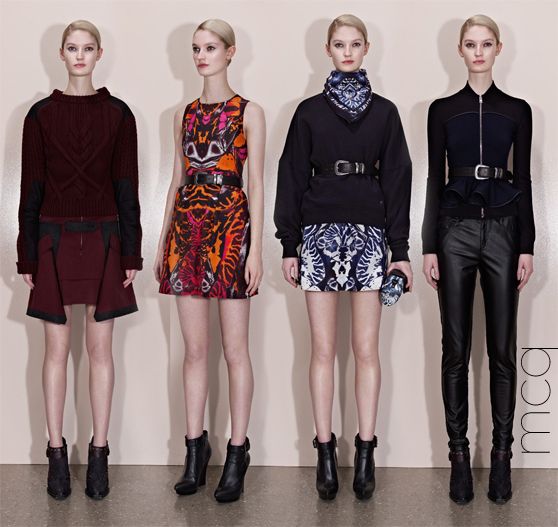 mcq
it's usually the big sister in the family that gets all the attention, but for pre-fall, i was really drawn to the sportiness mixed with structure in the mcq line. my favorite pieces included chunky fisherman sweaters, two tone peplum jackets, the allover beetle print suiting (with matching scarf and clutch), and the leather and wool moto dress and coats.
all photos from style.com