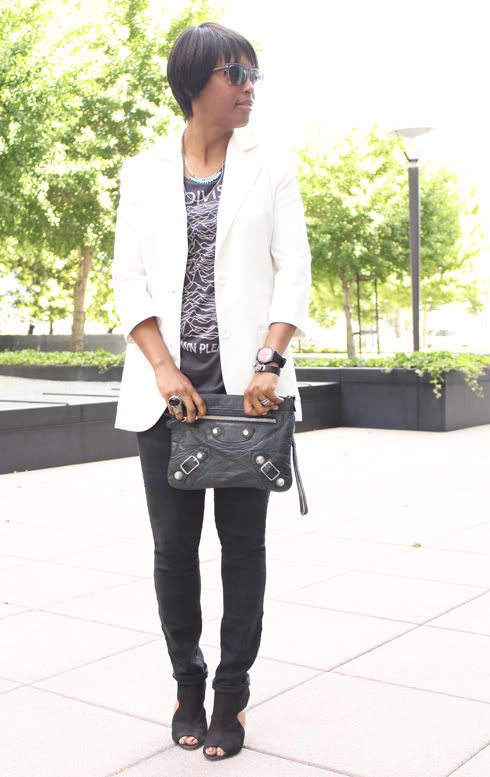 something easy yet pulled together for work then shopping, drinks, and dinner with one of my oldest friends, who is in town from ohio.
thanks to everyone for the great feedback on my glitter guide feature. it was my second time working with ashley batz, and she is just amazing. i'll have some outtakes next week to share with you.
hope you all have a great weekend!
vintage jacket (similar) and t-shirt, gap legging jeans (another pair with a camo pattern), rachel rachel roy wedges, balenciaga clutch (newer version), elizabeth cole mohawk necklace, ysl arty ring, swatch watch, hermes bracelet