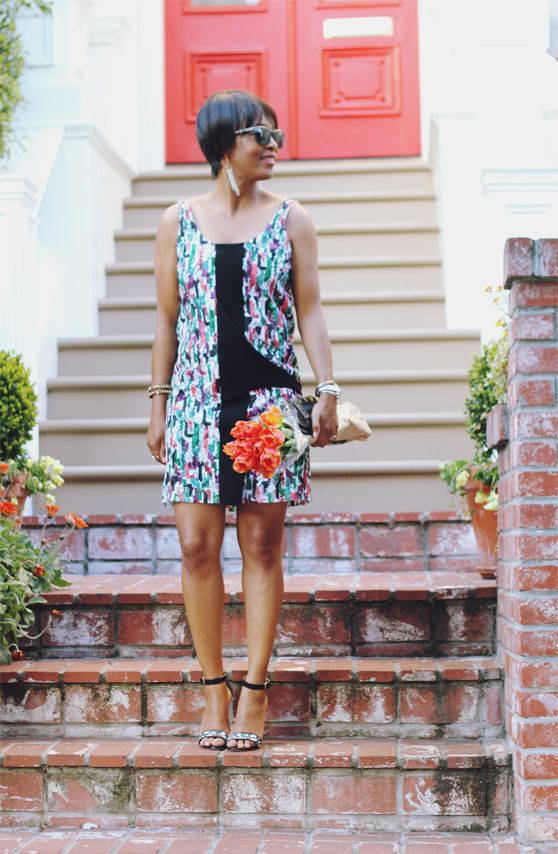 ten years ago, i was in a conference room at my graduate school, listening to a critique of my midpoint review. the midpoint review is a formal presentation where you tell a committee (with a talk and designed materials) what you are going to do for your thesis. it was actually the second time i was doing my midpoint review; i really didn't know what i wanted to do the first time around. i went back and rewrote my proposal and was more focused on the end result, a fashion magazine. i remember answering questions from the committee members and then waiting for them to tell me if my topic was approved or if i'd have to do this all again. i was so happy when the director of our program told me that i had passed, and right after that suggested i start a blog. i knew nothing about blogs or the first thing about starting one, but she said it would give me a place to write, since it is a cornerstone of a good magazine.
so start a blog i did. it was called kimair (my nickname) and my first post was about a new york times article on musicians becoming fashion designers (remember sweetface?) my writing—if you can call it that—benefitting from just doing it on a regular basis. eventually i started going to events and interviewing people, like laura and kate mulleavy of rodarte and lisa salzer of lulu frost. i joined coutorture, a precursor to independent fashion bloggers, where i met four women who are still good friends today: jennine, sarah, annie, and catie. all the while, blogging in general grew, especially in san francisco, and i met lots of other people like me who were just plugging along in this new medium, creating their own little space in the world.
it's crazy to see what blogging has become in ten years. i never thought i would even be on the blog—and i wasn't until three years ago. i wanted it to be about fashion, but since fashion is a big part of who i am (and now what i do), it made sense. i've learned and grown so much, and this blog has been a sanctuary during some highs and lows in my life. above all else, i'm thankful that i've connected with people, here, on social media, in emails, and in person. so thank you, thank you so much for spending a few minutes of your day here. it means the world to me.
balenciaga dress, club monaco sandals, proenza schouler wallet (solid leather version), altita by alta tseng earrings, dannijo (clear version), jewelmint (similar), eddie borgo, céline (similar) bracelets, alex mika and bing bang rings, linda farrow x alexander wang sunglasses