madeleine vionnet, silk crepe dress, 1935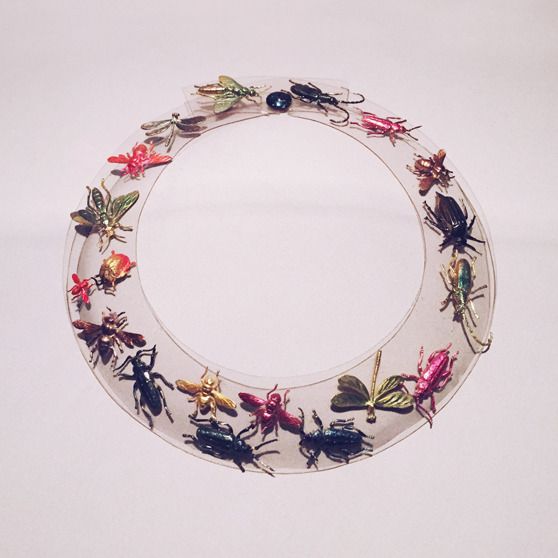 elsa schiaparelli, rhodoid necklace with metallic painted pressed metal ornaments, 1938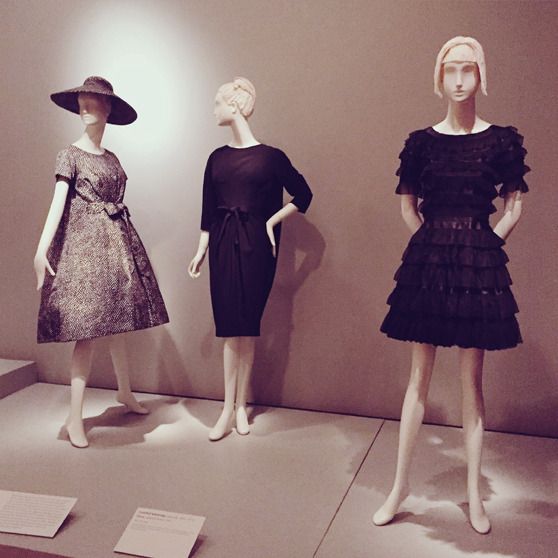 from left: yves saint laurent for the house of dior printed silk dress, 1958; cristobal balenciaga silk crepe dress, 1957; gabrielle chanel silk chiffon and silk crepe dress, 1965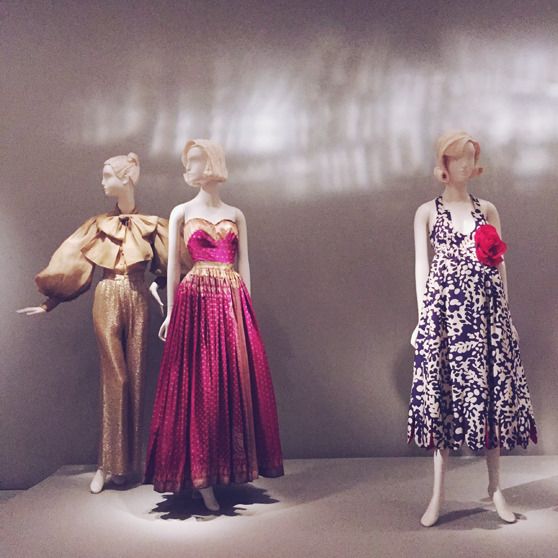 from left: norman norell organdy top and beaded silk jersey pant, 1970; mainbocher sari brocaded with gold metallic leaf and paisley, 1950; geoffrey beene silk dress, 1965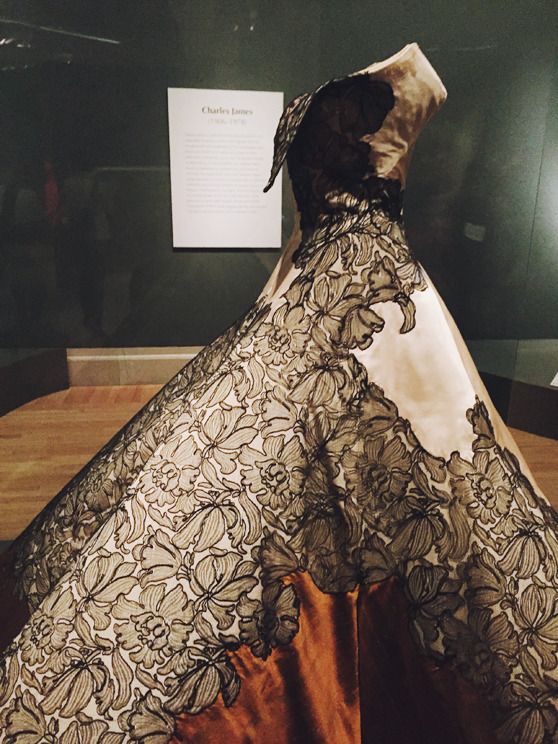 charles james, clover leaf gown, silk faille, silk shantung, and silk lace with silk faille backing, 1953
last thursday, i had the pleasure of attending the press preview of san francisco's latest fashion exhibition, high style: the brooklyn museum costume collection. the show covers fashion from the early 1900's through the 1980's with over 60 costumes, 30 accessories, sketches, and more, and highlights designers that have made a tremendous impact on costume design. this includes europeans like gabrielle chanel, jeanne lanvin, elsa schiaparelli, and cristobal balenciaga, and their american counterparts like bonnie cashin, normal norell, claire mccardell, and of course, charles james (who was just the subject of his own retrospective at the met museum's costume institute).
at the preview, we got to hear the history of the costumes and how they came to be part of the collections at brooklyn museum costume collection and the met's costume institute. many of pieces are donated from women of high society both in san francisco and beyond, such as millicent rogers, nan kempner, dodie rosekrans and others, and then the teams of curators and preservationists that catalog and clean the designs, and make sure they are available to view for years to come. some of the items in the exhibit, like the schiaparelli "bug" necklace, are so rare that only one or two exist in the world.
the exhibit is also set up in an interesting way; most of the works are presented "in the round," so you can see the costumes from all sides and better see some of the detail work. the pieces from charles james aren't presented on mannequins but on forms, to better show how he used his background in engineering, architecture, and sculpture to create his designs.
if you're a lover of fashion and fashion history, definitely make a plan to check out this show, which will be at the legion of honor until mid-july.
"high style: the brooklyn museum costume collection" at the legion of honor now through july 19 / separate tickets required


all photos by kim mitchell stokes