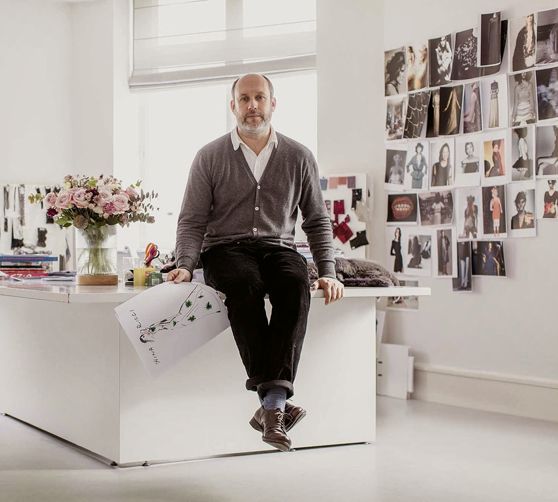 fashion month is officially kicking off today in new york and it's a watershed moment for fashion, new york fashion week in particular. it's the last season the shows will be held at lincoln center, and there doesn't seem to be a set plan in place for where they will be come september
while there are shows that i always look forward to (proenza schouler, balenciaga, narciso rodriguez, dior, dries van noten), this season there are designers and brands that are shifting directions, changing designers, or locations. here are the other shows on the calendar that i think will be interesting to watch:
peter copping's debut at oscar de la renta
debut shows are always a tightrope act, but this one will be even more with mr. de la renta's passing. i expect copping to rely heavily on the in-house team and not try to be too revolutionary right out the gate.
hermés
nadege vanhee-cybulski, who worked at the row, céline and martin margiela, is the first woman to be creative director for the venerable french brand. one can assume she'll continue to bring a minimal, ageless style to a brand that demands it (and hopefully evolve it—i have felt their ready-to-wear is a bit stale).
banana republic
for the past few years, the only mass retailer on the fashion week calendar has been j.crew. now there's a new game in town as marissa webb brings banana republic to town, on valentine's day. check out the sneak peek she gave to instyle magazine.
carven
under guillaume henry, carven was reborn as a cool french brand at a reasonable price point. now that henry has left to fill copping's role at nina ricci and carven hasn't named a new designer, it will be interesting to see what the brand's 2.0 version is.
gucci
after the tumultuous departure of frida giannini, gucci powered on during the men's shows but now it's time for the women, and time to see if alessandro michele can bring back the magic the brand once had under tom ford.
tom ford
speaking of mr. ford, he's done a location twist akin to alexander wang showing in brooklyn a few seasons back by staging his fall show in los angeles on february 20.
image of peter copping by michel labelle via the fashion freak diary