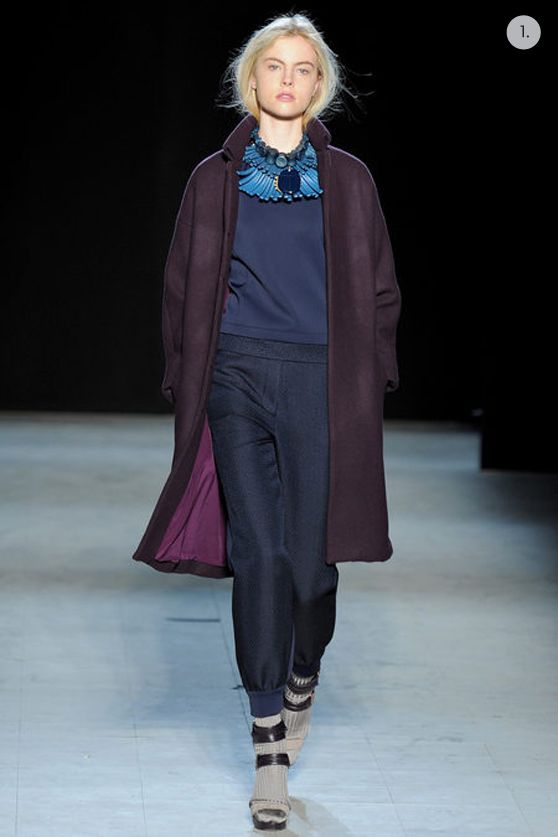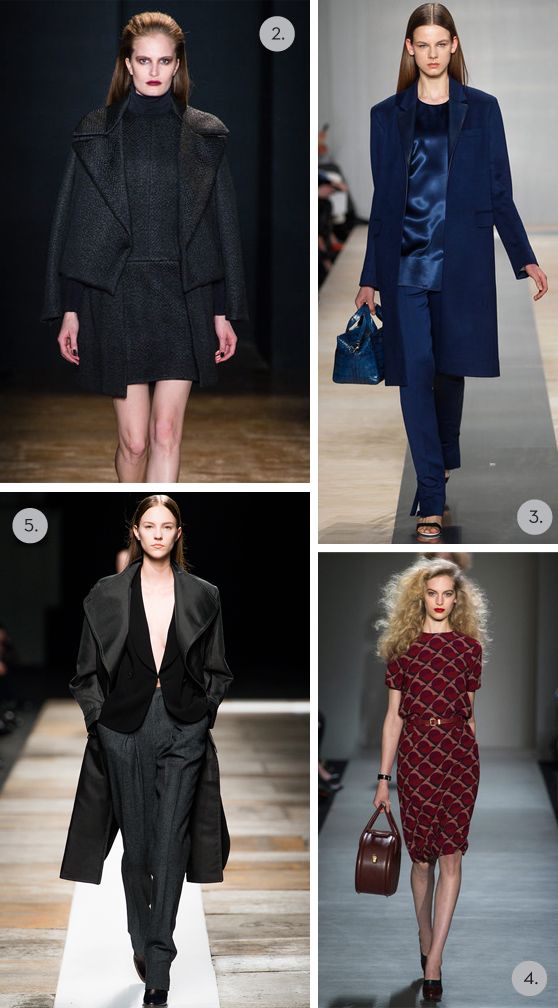 another new york fashion week has come and gone and for some reason this time it seemed like a big blur. not because the shows weren't interesting, but there was so much to keep up with. i definitely felt the pangs of f.o.m.o.* in seeing some of my friends having fun at the shows (and braving nemo). here are some other collections that caught my eye in the past week:
1. chadwick bell: after season after season of everything thisclose to the body, i'm feeling what bell did for fall—volume but in a more feminine way. i also really loved the palette of rich fall shades like navy, plum, rust, and navy.
2. cushnie et ochs: carly cushnie and michelle ochs were all about the strong, sexy woman this season. for the former, the beginning section of all white looks was superb. for the latter, dresses with slits up the thigh or at the waist, or a jumpsuit with slices at the chest keep things interesting.
3. reed krakoff: monochromatic dressing at its finest. loved the outerwear (which krakoff is a master at), the over-the-knee boots, and the bags.
4. marc by marc jacobs: if diane von furstenberg from the seventies grew into melanie griffith in working girl, this would be how she would dress. kitschy print dresses and coordinates intermixed with plaid coats and shifts, satin cropped pantsuits, and structured suitcase-like bags.
5. theyskens' theory: olivier theyskens also played with volume, in the form of cocoon dresses, quilted shorts, loose trousers and roomy blazers. as opposed to bell, it had more of a downtown, diane arbus photos from the eighties feel. which is something i can always get behind.
what have been your favorite new york collections?
*fear of missing out / pics from style.com