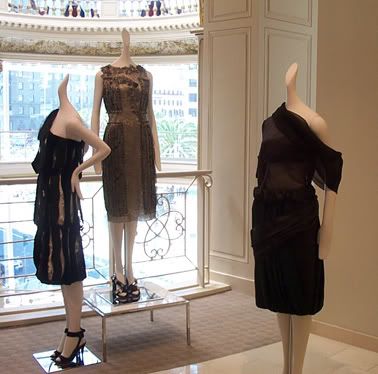 yesterday i attended the rodarte trunkshow at neiman marcus, and let me just say i was blown away by the clothes. i've never seen any rodarte pieces in person, and they are so exquisite up close.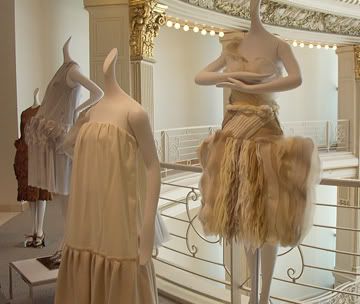 i also got the chance to chat with kate mulleavy, one half of the dynamic duo, and she was so sweet. we talked about some of their favorite clients, kirsten dunst, who kate described as the perfect representative of what the clothes are all about, and dr. lisa airan, who is such a lover of clothes and fashion that they love collaborating with her on pieces. one of those looks was her dress for the met gala. i told kate that i had yet to see a pic of airan in only the dress, and kate said, "me either! i'm dying to see one…i'm sure we'll get one soon." she said she and laura knew that airan was planning on wearing the poiret cape, and designed something that would complement it without competing with it. she added that the dress was "classic rodarte…it had our signature stamp to it."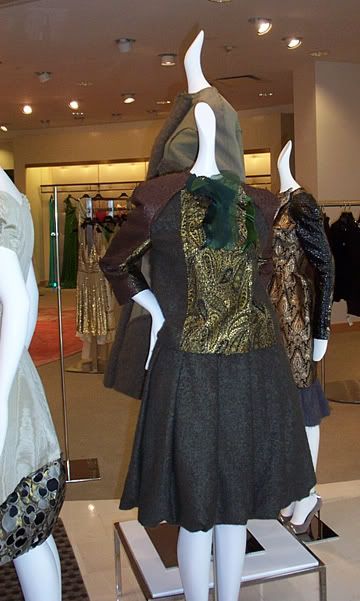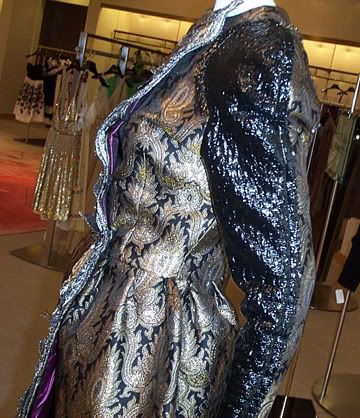 this look and detail from this look from their fall/winter collection
detailing from a dress…amazing.