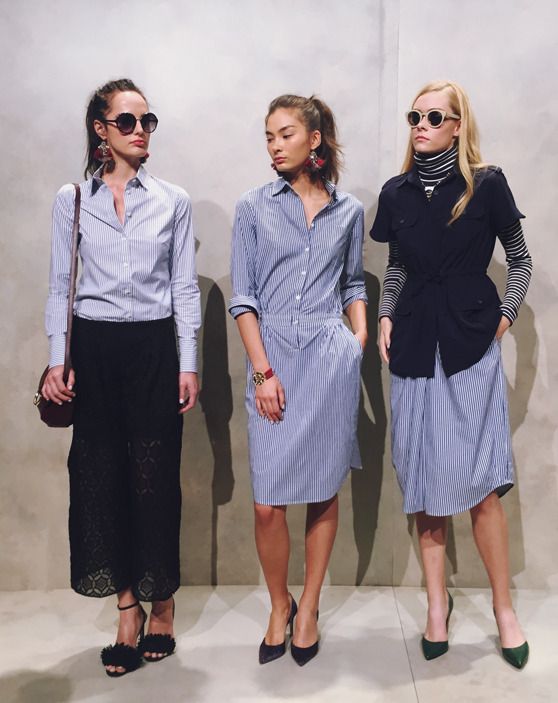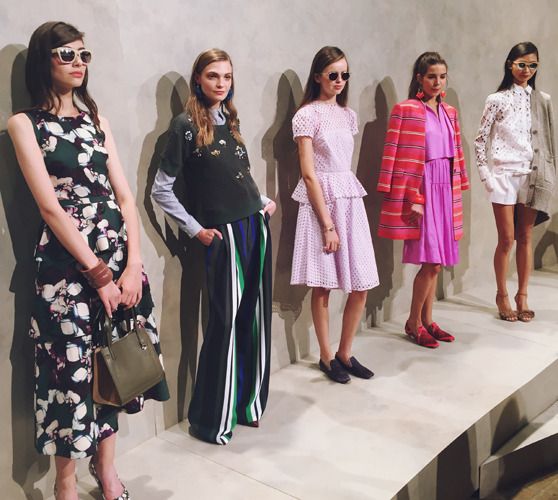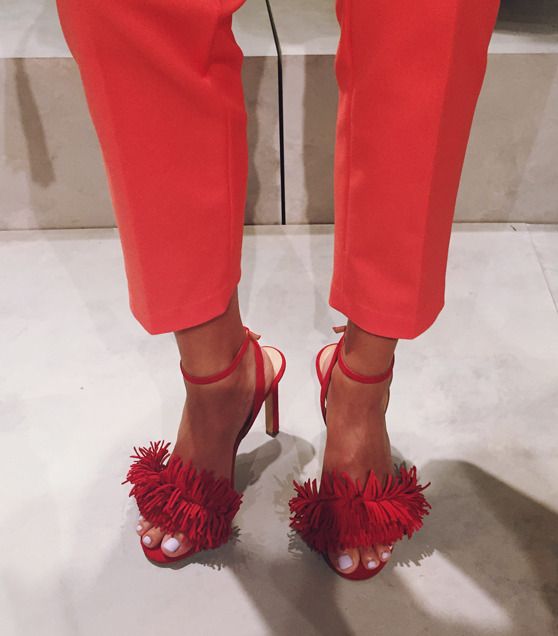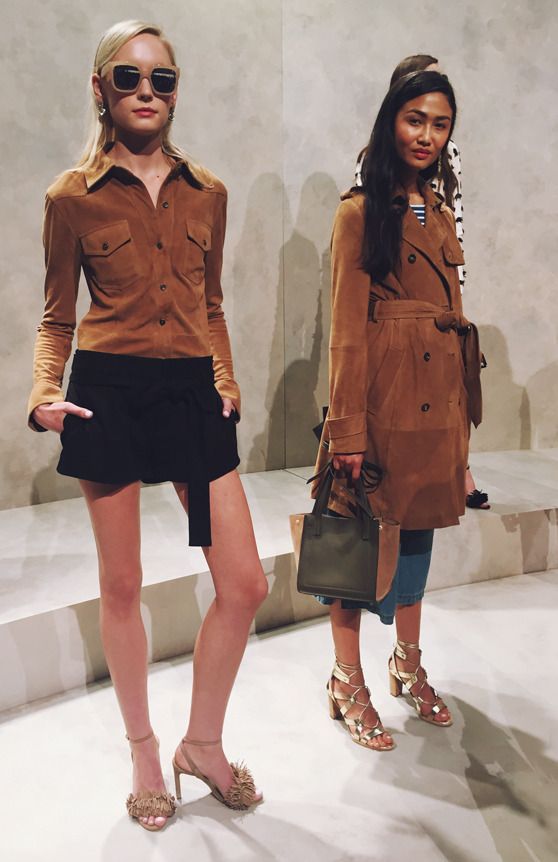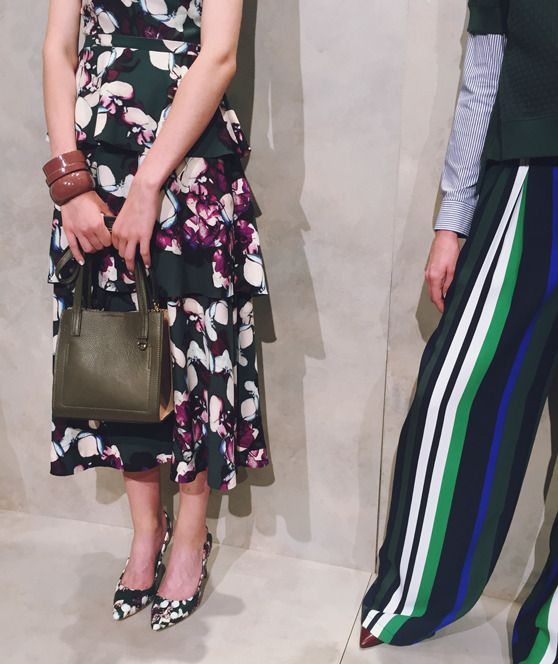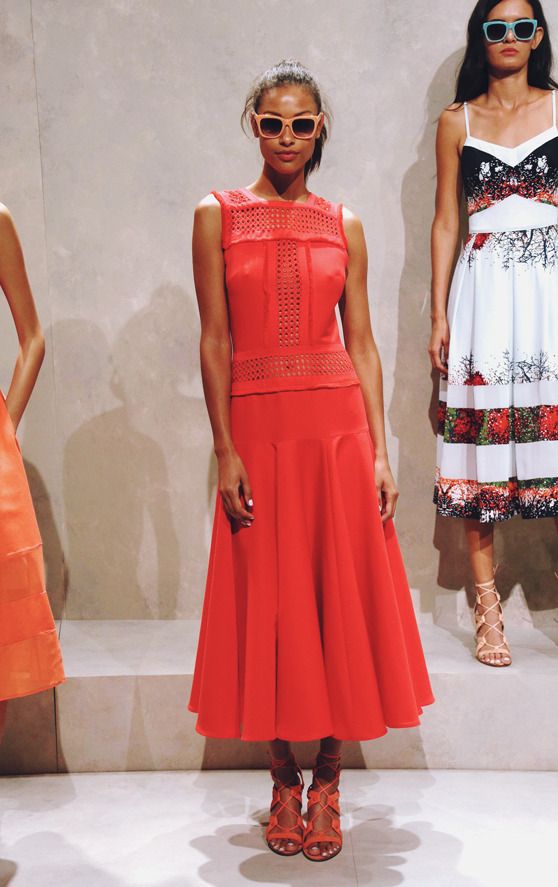 i was so excited to see the banana republic presentation when i was in new york. i've been going to fashion week for years, and usually if BR does something, it was off schedule. i wasn't able to go to the first marissa webb-helmed show back in february, but i heard from many of friends who were there how great it was. so now here i was, ready to experience it for myself, and i was really proud to see the team's in new york and san francisco come to life.
the first thing i was struck by when i walked in was color. for a woman who typically doesn't do head-to-toe color, the way webb tackled it was simply stunning. there were options for the girl who is more bold, like a floral shirt/slim pant set, cool toned wide leg pants, pink striped coat, and a red suit. but if your tastes run more on the subtle side, there were BR classics like a trench coat done in an amazing suede, blue pinstriped blazer, seersucker suiting, and denim shifts. the beautiful clothes were paired with equally chic accessories, and will definitely be getting the fringed sandals, oil slicked beetle pins, and metal ring closure bags.
also part of this show was a preview of the banana republic x timo weiland collaboration (the last photo). this line, done in partnership with the cfda, will be designed, cut, and sewn right in new york and while the pieces were more youthful, they fit right into the BR aesthetic. spring can't come soon enough.
photos by kim mitchell stokes