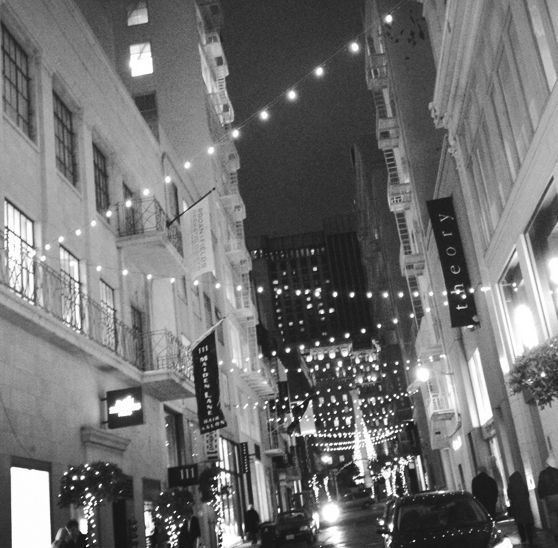 when it was announced that fashion's night out was not happening in the u.s. this past month, i was happy to not have to run around manhattan, but sad about missing out on seeing my favorite fashion lovers and getting the scoop on new collections or one-night-only discounts.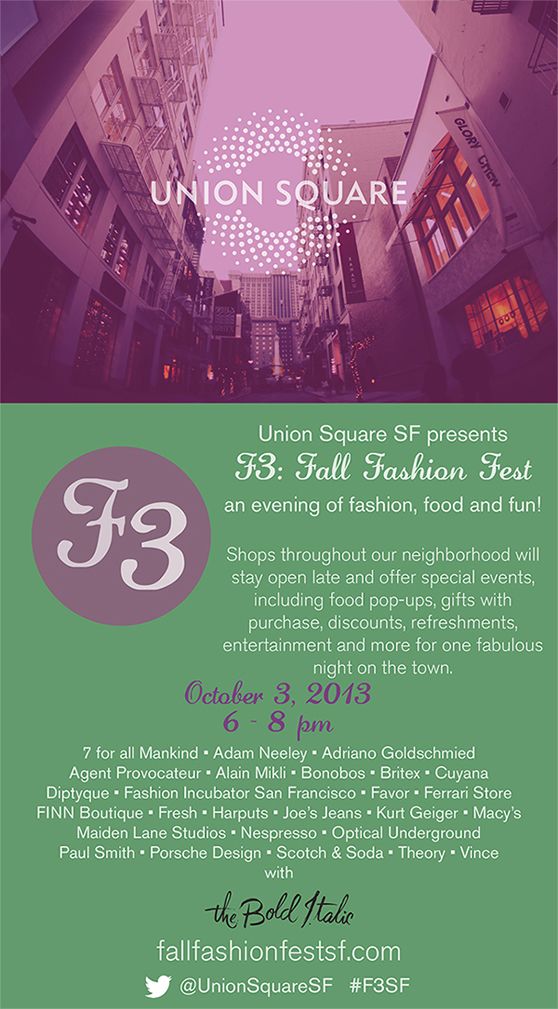 on thursday night, the union square business development district is hosting fall fashion fest, a night of shopping, events, and more downtown in san francisco. in total, about 30 shops are staying open late, with something for
everyone including women's, men's, accessories, beauty, even the
nespresso shop is getting in on the action, showcasing the fashion
incubator designers. it's like FNO, but on a smaller scale.
i'm lucky to be partnering with harputs own, known for making their own wardrobe essentials and turn them into statement pieces, in addition having a large collection of comme des garçons play. during the event, the boutique will have saint germain cocktails, $100 off custom orders, and 20-40% harputsown.
besides the shopping, there's lots of great items that you can win, including a $250 gift card from theory, custom jeans from harputs, a facial from fresh beauty, a home fragrance collection from diptyque, and more! all you have to do to enter is rsvp here and tweet a photo of your favorite F3SF moment (instagram ok) to @unionsquaresf with the hashtag #F3SF. complete rules and prizes can be found here.
bring your friends—girls and guys, it's sure to be a fun night. hope to see you there!
j'adore couture x harputs own / thursday, october 3 / 80 geary street at grant / 6-8pm