i attended the academy of art university spring fashion show and awards ceremony last night, and like last year, i was amazed by the talent i saw. in attendence were honorees ralph rucci and james galanos, special guests michael fink (vp and women's fashion director at saks) and cameron silver (owner of vintage couture boutique decades), plus sf luminaries denise hale, tatiana sorokko, willie brown, and others. there wasn't enough time to talk to all the great designers in the pre-show session, but there were some highlights.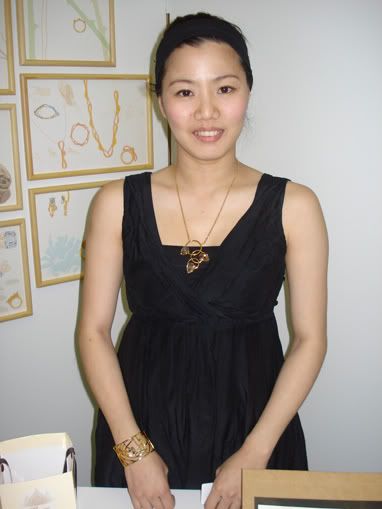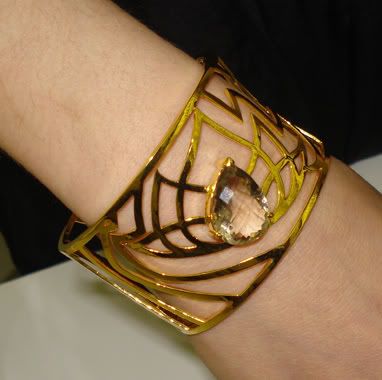 kamolrath maneepairoj went to aau as an undergrad (receiving a degree in computer art), but returned to get a mfa in visual merchandising. her jewelry line, gamenn, was inspired by everyday items, like rubber bands and branches.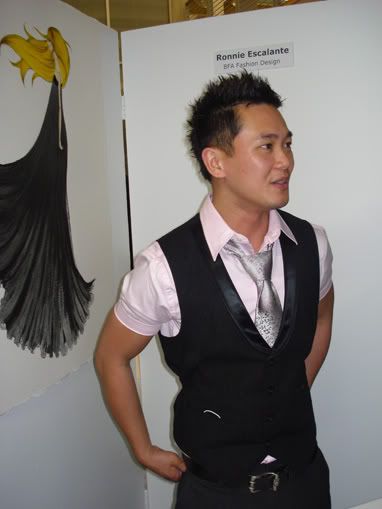 ronnie escalante had some very interesting sketches of eveningwear…check out the drawing behind him. his collection, which was inspired by boudica, said loved dressing "strong women." i was excited to see his pieces on the runway.
joonhee song was a knitwear major whose inspiration was medieval armor. she had some pictures of a sweaterdress with horizontal ribbed bodice and "scaled" skirt, and a shft made in a charcoal "cone" weave.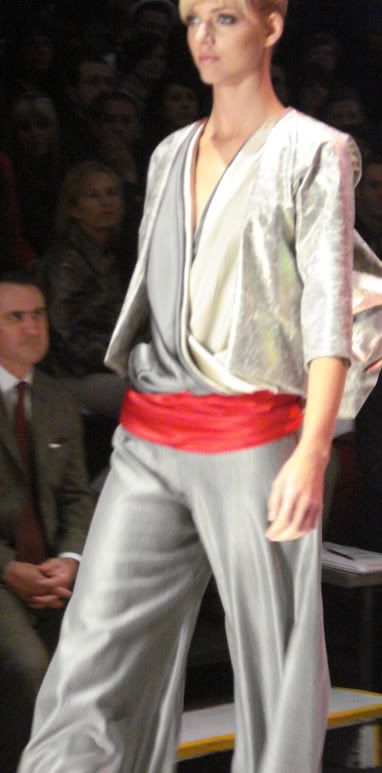 my favorite presentations were katie lares, who used soft shapes, interesting seaming, and big bows to create a feminine collection. she incorporated a pastel palette of peach, grey, and pale blues mixed with black and a cool, crinkled irredescent fabric.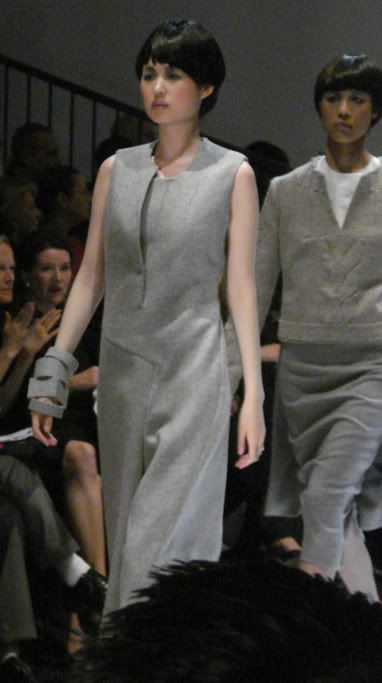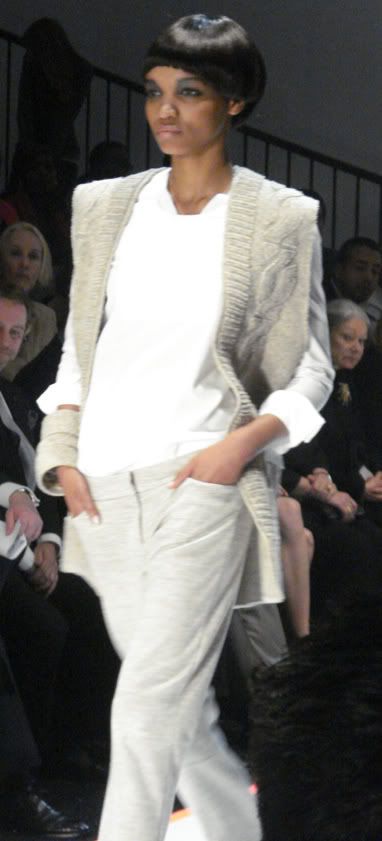 alyssa prentice was inspired by geometry, and her collection was very reminiscent of narciso rodriguez with slim herringbone pants, handknit shetland vests, breezy dusters, and a gorgeous asymetrical hem shift with slit neck.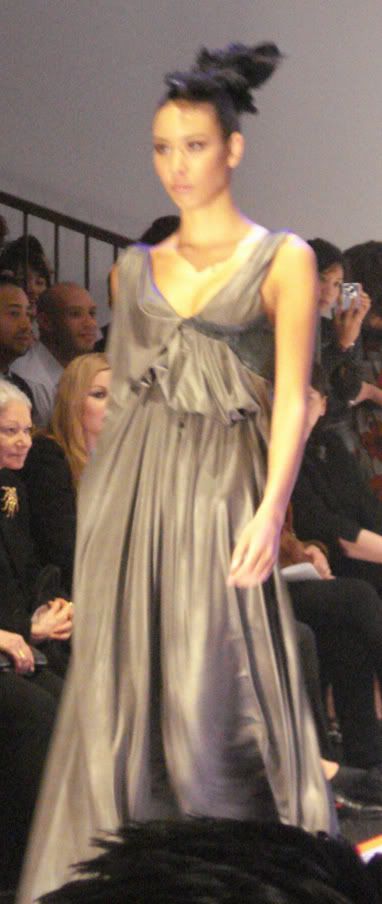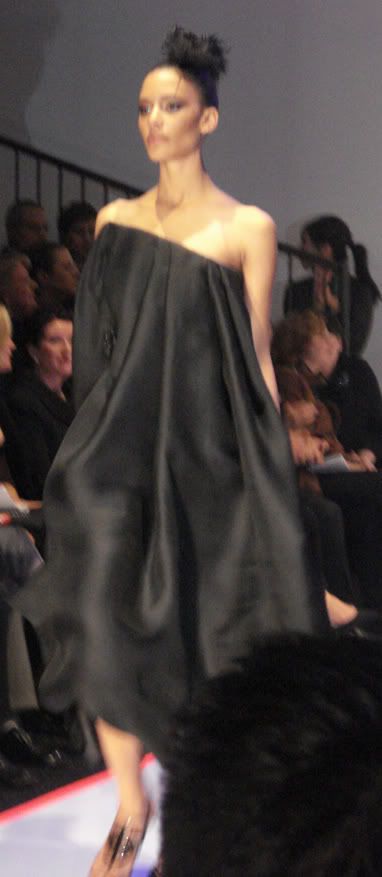 finally escalante's collection was a breath of fresh air. in a sea of all sportswear, he presented some stunning gowns, with plastic beading on an empire waist, a one shoulder jet beaded number with chiffon skirt, and the closer, an asymetrical gown with ruched neckline and beaded bug pin used to drape it up on one side. escalante and prentice's beautiful efforts earned them internships with ralph rucci.
you can check out more of the student work during the aau spring show from may 22 to july 25.