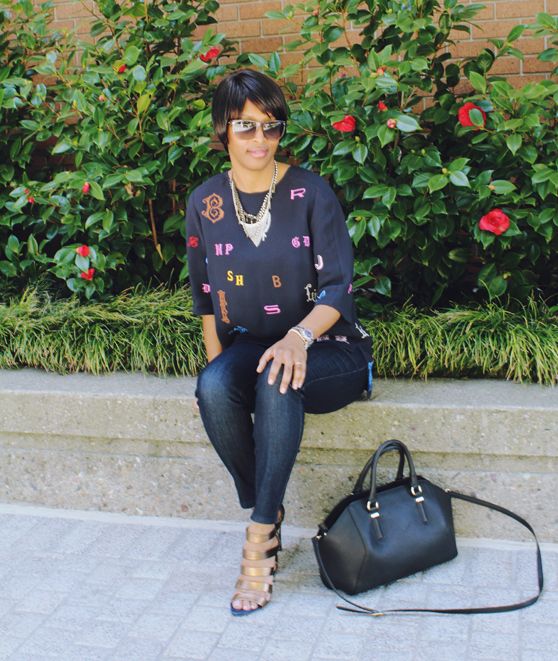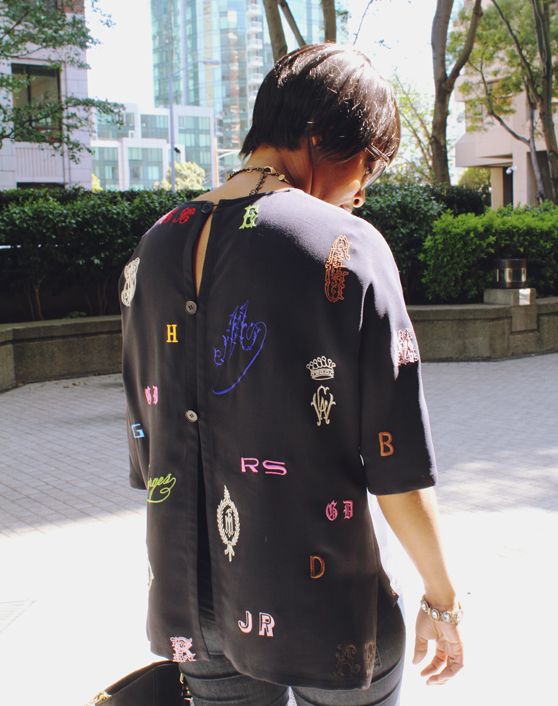 when the hubs and i got married, typography played a large role in the
wedding, as we're both designers. we had a cake topper that was metal letters (seen here), our wedding invitations incorporated stamps of different k's
and d's, and i used different fonts to spell philly on canvas totes that we gifted everyone. flash forward to january 2012, when i saw the first four looks from the stella mccartney pre-fall collection—four full looks with pieces covered completely in type. i instantly thought "how cool…monograms of different fonts on clothes," and then i thought it would make a pretty cool diy project. then i remembered that i am not good at diy's, but i do just dandy shopping end of season (in this case end of three seasons ago) sales.
warehouse coat, stella mccartney top (still available in a shift dress or a shirt), car mar jeans, sole society sandals (as seen here), zara bag, club monaco sunglasses and bracelet, fenton/fallon for j.crew necklace, bing bang rings