i'm always blown away by the level of talent at fashion week, and while i'm normally not as captivated by the spring collections, this time around there were a number of exceptional collections. as we now look across the pond to europe, here were the four that really jumped out at me, at the way i see myself dressing for my 9-to-5 life. clearly there's a thread of sorts—all mix masculine and feminine with a bit of sport, and all have a slight nineties influence.
did you have any favorites from new york? i'd love to hear about them…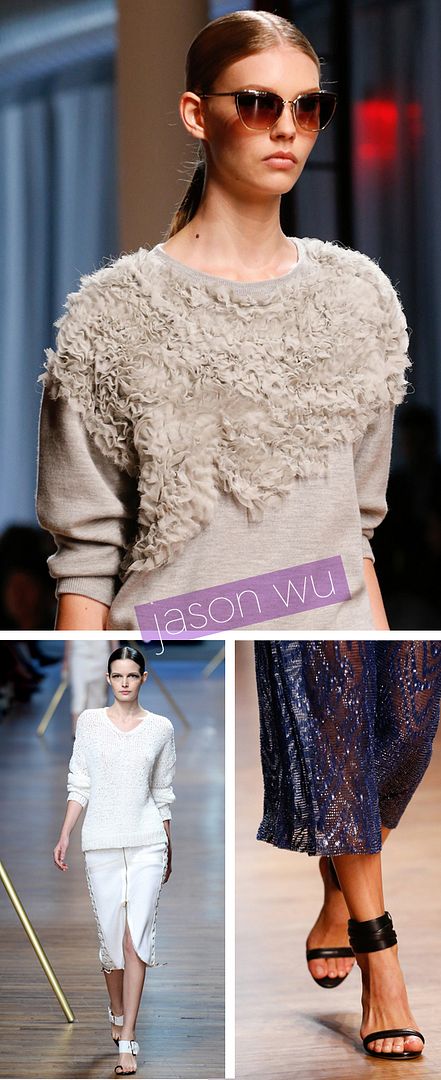 jason wu / wu did calvin klein nineties era minimalism better than anyone, but with a modern edge. i was in love with the dégradé sequin bias cut dresses, cropped trenches, and military inspired shorts suits.

narciso rodriguez / speaking of minimalism, is there anyone more masterful than narciso rodriguez? from the thigh high minis and strategic cutouts to the play of shine and matte with laminate and texture, everything was exquisite.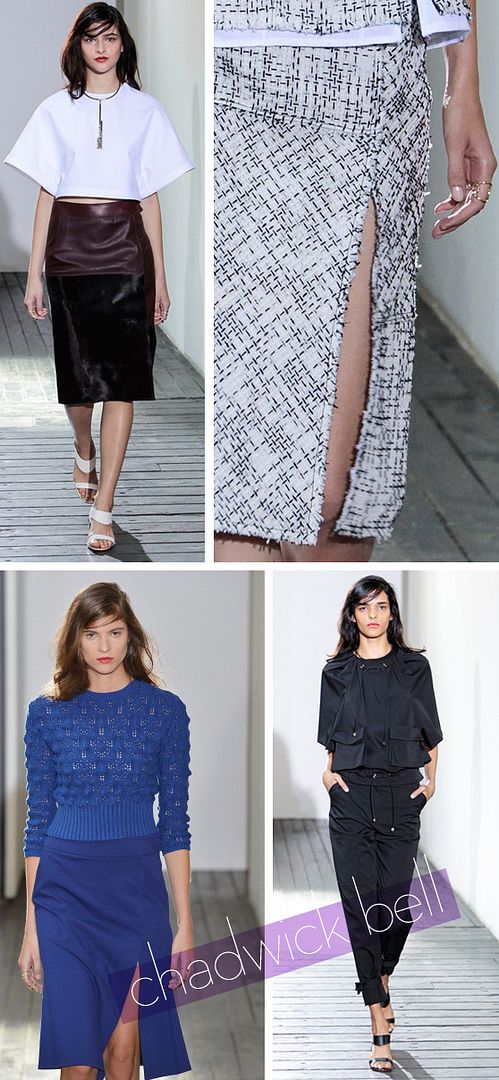 chadwick bell / one of my favorites from fall, bell was equally captivating this spring. and while he said the influence was southern california in the nineties, this was no 90210 girl wearing a cropped tee and cutoffs. sophisticated loose suiting with bermuda shorts, knee-length slit skirts, and dressed up track pants and jackets were more his speed.

victoria beckham / beckham has been mixing the sporty (spice) in with the posh for a few seasons now, and this season was a gorgeous blend of feminine tailoring with pleated mini's, graphic silhouettes and patterns, and of course, killer accessories.
honorable mentions: jonathan simkhai, theyskens' theory, tibi, milly, the row, derek lam
photos via vogue, style, and stylebistro