in san francisco and still have some holiday shopping to do (or haven't started)? two fun pop-ups are happening in the city tonight and this weekend where you can check out multiple local designers.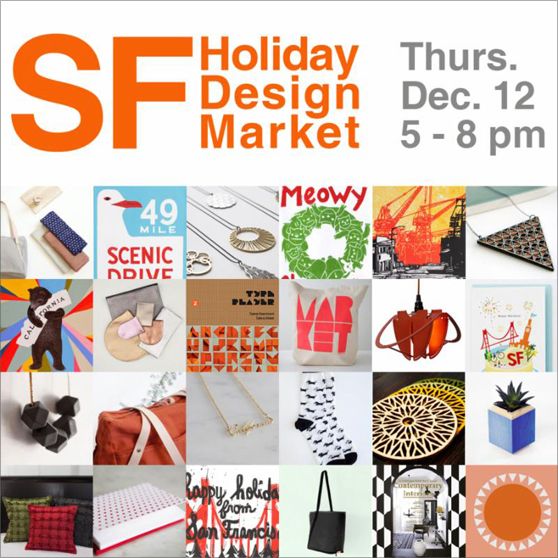 first up, zinc details on fillmore street is hosting the sf holiday design market from 5-8pm. there will be refreshments, books from gingko press, plus the opportunity to meet the designers of cool housewares, prints, and more. view the list of participating designers (including honey & bloom, a design favorite) and rsvp here.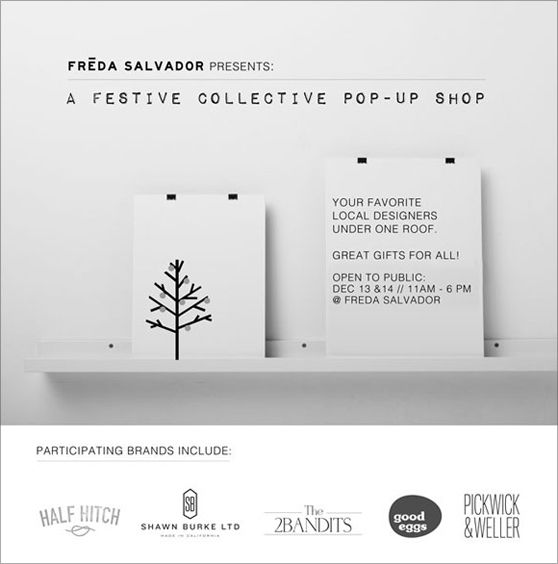 then shoe design mavens freda salvador present the collective pop-up at their union street shop with half hitch goods, shawn burke bags, the 2 bandits jewelry and accessories, good eggs, and pickwick and weller tees (read about my love for them here).
finally, la boutique had a fun "meet the designers" event last night featuring megan and cristina of freda salvador, along with local designers mina + olya, martha davis, and kamryn dame, and you can still see (and shop!) their latest collections this weekend.
zinc details (facebook / twitter), 1905 fillmore at bush
freda salvador (facebook / twitter / instagram), 1782 union at octavia
la boutique (facebook / twitter / instagram), 414 jackson at sansome