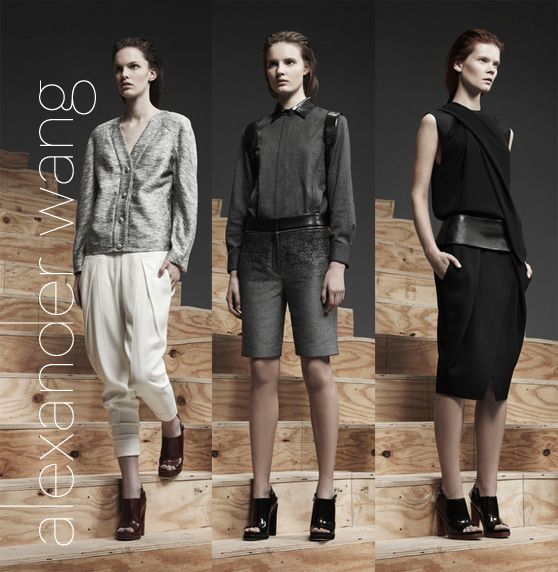 not only does this time of year signal the holidays, but also the start of the pre-fall collections. here are some of my early favorites, starting with a trio who had minimalism in common.
alexander wang
hot off his appointment as creative director of balenciaga, alexander wang had to present his pre-fall collection to the press and buyers. and while there was his signature sportswear in the form of mid calf sweatpants, metallic cardigans and sweatshirts, and sheer sleeve t-shirts, he also did "grown-up clothing"—some suiting, draped dresses, tailored bermuda shorts, and leather trimmed coats.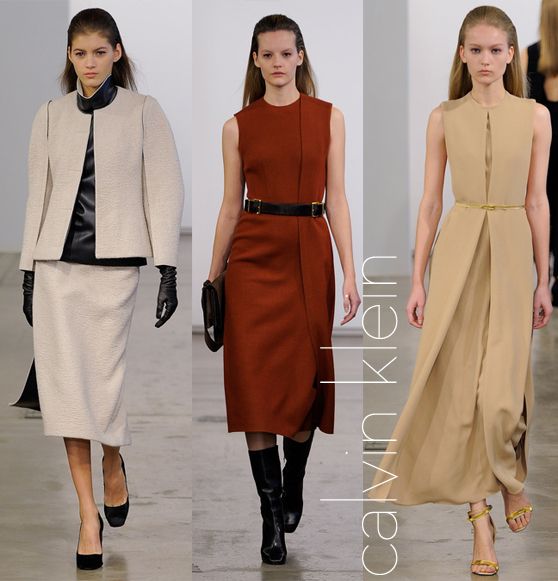 calvin klein
francisco costa played with modesty and sensuality at calvin klein. mid calf dresses, long belted coats, and high neck tunics were mixed with deep v-neck shifts, high slit skirts, and rubberized trenches. it was nice to see such focus on the waist; with such long silhouettes and a lot of fabric, sometimes pieces can look like sacks, but costa used thin and thick belts to define and add shape.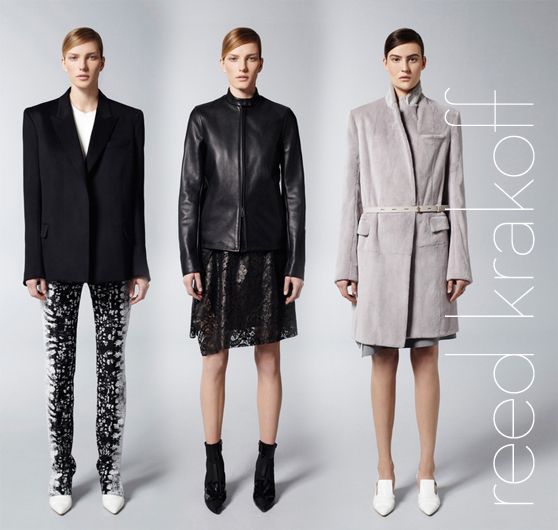 reed krakoff
it was more of a same when it came to reed krakoff pre-fall—more stunning clothes in interesting fabrications that you want to wear all the time. a tightly focused palette of black, white, grey, camel, and stoplight yellow served as a backdrop for asymmetrical hem skirts, rubber-dipped lace tops, fur trimmed sweaters, leather bombers, and slit ankle slim pants.
all photos from style.com