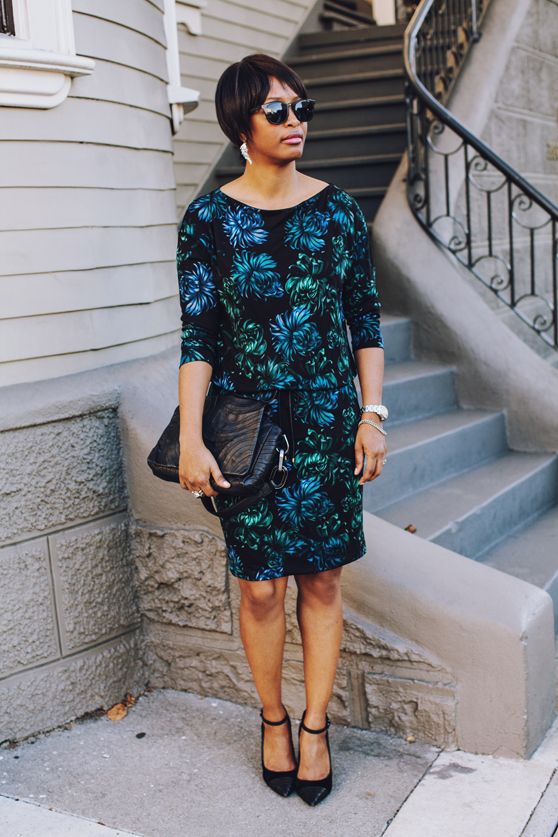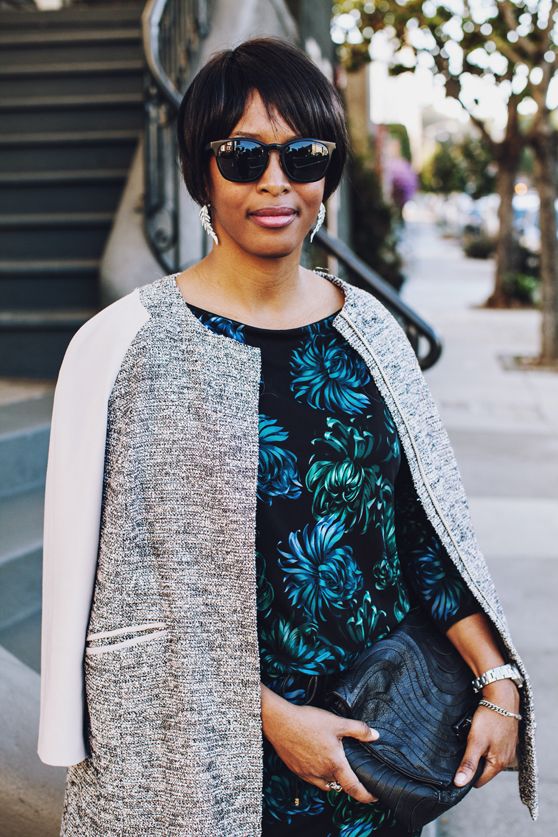 i've attended the gilt warehouse sale in san francisco the last few years, and usually i find the best shoes, but the last two times i've found some amazing clothing deals. in the summer, i scored a runway carolina herrera skirt, and this past november, it was this gucci dress. i love the matte jersey fabric (very forgiving!), the leather drawstring waist, and the silhouette: the top has dolman sleeves and is a bit oversized, while the skirt is narrow, very 80s. it works for work (i wore this for a big presentation), for a date night, or a night out with the girls.
no matter if it's the gilt sale or the barneys warehouse sale (which i've hit many a time in new york), it's all about trying on new silhouettes, different brands, and use your eye—rather than the number on the tag—to judge size. the carolina herrera didn't actually have a size label on it, but it looked right when i held it against my waist. with the gucci, because i like their accessories more than clothing, in the past i may have skipped right by this gem…but i'm glad i didn't.
do you shop warehouse or sample sales in your area? what's the best thing you've found there?
warehouse coat (love this option too), gucci dress via gilt warehouse sale, kenneth cole pumps (in burgundy), marc jacobs bag, givenchy earrings (similar save and splurge), vintage chain bracelet, iosselliani ring (similar), linda farrow x alexander wang sunglasses


photos by lydia hudgens