it's been a while since i've done a beauty post, and i wanted to do a quick roundup of the skin and makeup products that i'm loving right now.
skin
chanel resynchronizing skincare system: more than anything else, this has changed my skin. i was late to serums, then it took a while of trial and error to find one that worked for me. this is a set of 3 (although you don't have use all together). le jour is used in the morning after you wash you face, and it has salicylic acid (good for blemish prone skin) and soothing jasmine. la nuit calms skin at night, and le weekend has glycolic acid and rosewater that renews skin on the weekend (use instead of moisturizer). if you're interested in trying it out, you can buy a travel size set of all 3, or ask for samples at your local counter.
murad anti-aging moisturizer for blemish-prone skin spf 30: yes, i'm over 40 and still get breakouts. this keeps my skin hydrated but is oil-free and coupled with my face wash (aveeno clear complexion foaming cleanser) keeps zits at bay.
nude skincare purifying deep cleansing mask: oh the wonders of clay. i use this a couple times a week to really get in there and clean out the dirt.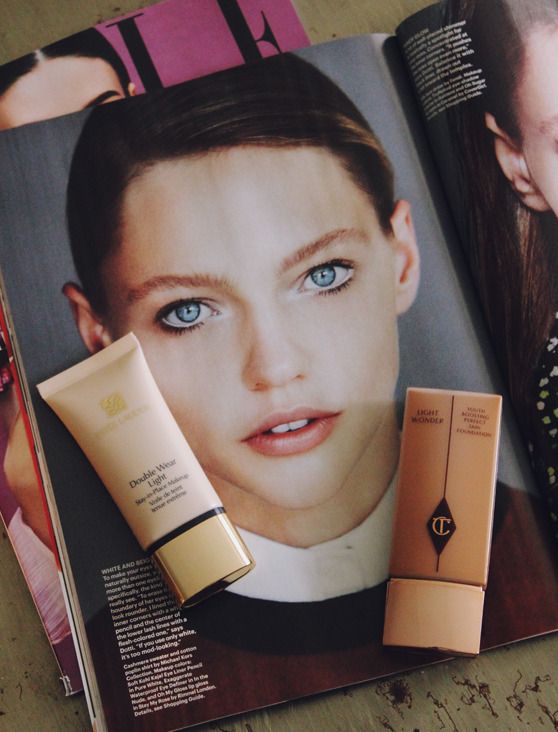 face
estée lauder double wear light stay-in-place makeup: i have combination to oily skin, and with most foundations i'm having to blot or powder by lunch. this has true staying power, but it's heavy on the skin. it also comes in lots of shades.
charlotte tilbury light wonder youth boosting perfect skin foundation: this is the perfect "weekend" makeup. light but just enough coverage to even you out. i also really like giorgio armani's luminessence cc color control bright moisturizer (which has a spf of 35)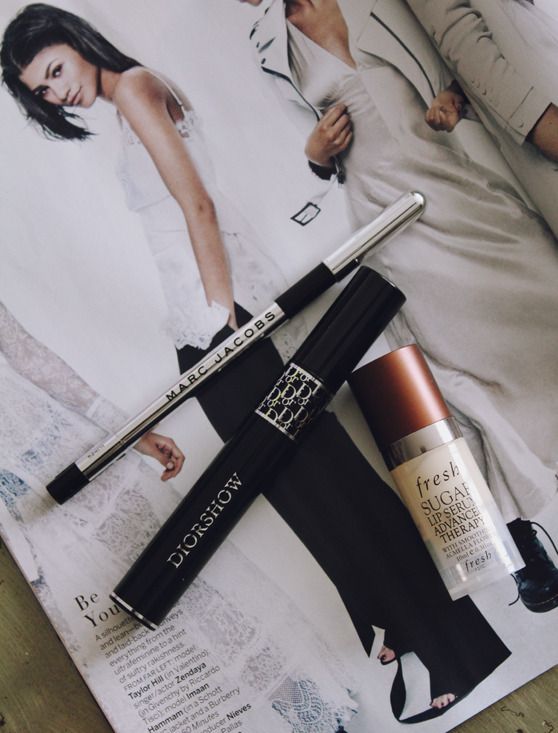 marc jacobs highliner gel crayon eyeliner: so intensely dark and the staying power is top-notch. and if you love eyeliners, this one comes in a gazillion colors (i tend to stick to black, brown, navy, and plum).
diorshow mascara: for a long time, my hg (holy grail) mascara was ysl faux cils. with this new, reformulated version of diorshow, i'm a dior devotee once again. doesn't flake and lashes are long and not stiff. i recently discovered revlon's volume + length magnified mascara, which is a wonderful drugstore buy.
fresh sugar lip serum advanced therapy: i've mentioned this before, but i used to have a mild addiction to lip balms; i was trying to find the one. notice i said 'used to.' since i started using this (thanks to annie), the texture and tone of my lips has improved dramatically. i can even wear more matte lipsticks without the color seeping into the cracks of my parched lips. this has been a game-changer.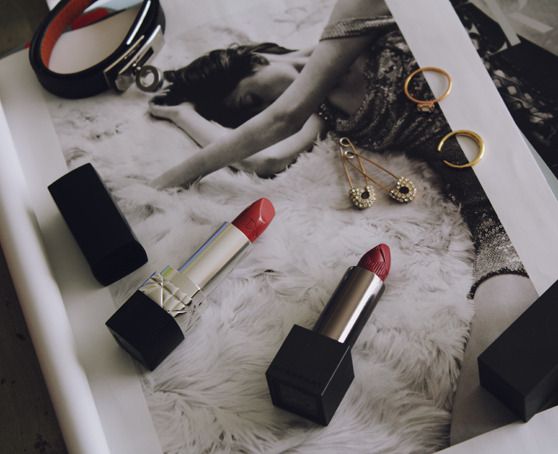 dior nude rouge lipstick in 683 esquisse: every girl needs a nude lipstick in her arsenal, and this is mine. it's part of the rouge dior line, which is super moisturizing for the dry lip gal.
burberry lip velvet lipstick in damson no. 425: matte lipsticks are usually not my jam (although bite beauty's cashmere lip cream is pretty good, a cream to powder which is moisturizing). this new formula for burberry is matte but not at all chalky. i've worn it in a few posts recently.
what skin and/or beauty discoveries have you made recently? i'd love to hear about them…
other accessories: bing bang baguette ring, gabriela artigas ring c/o refined co., rachel roy safety pin earrings (similar here), hérmes bracelet (similar)