as a lover of magazines, tabitha simmons was someone that i long admired. a former model turned stylist, she has worked for some of the top names in fashion—dolce & gabbana, carolina herrera, chloe, estee lauder, marchesa—plus a host of photographers (including her husband, craig mcdean) and magazines (think vogue, vogue italia, love, interview). you get the point. check out her work and you'll be sure to see an ad, fashion show, or editorial that make it onto your inspiration (or pinterest) board.
and then back in 2009, she launched her first line of footwear and i remember thinking how feminine they were. the prevailing trend(s) of the time were sky-high, unreal platforms (think balenciaga under ghesquiere)—pretty but generally unwearable if you live any type of a normal life. simmons' collection had single sole pointy-toe pumps (something i think never goes out of style), kitten heels, flat booties, and cool loafers. the first style of simmons' that i fell in love with was the bailey, that she makes in different colors and in closed and open toe styles (the neon floral pair that krystal has will always be a favorite). she's been honored by the british fashion council, won a swarovski/cfda award for accessories design, and done collaborations with j. crew and toms.
on tuesday, simmons was at neiman marcus in san francisco to show off the resort and spring/summer collections, and i had the chance to chat with her about getting into shoe design, managing her multiple roles, and what's next for the brand.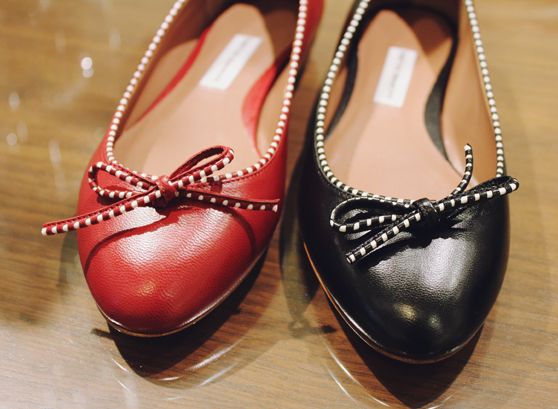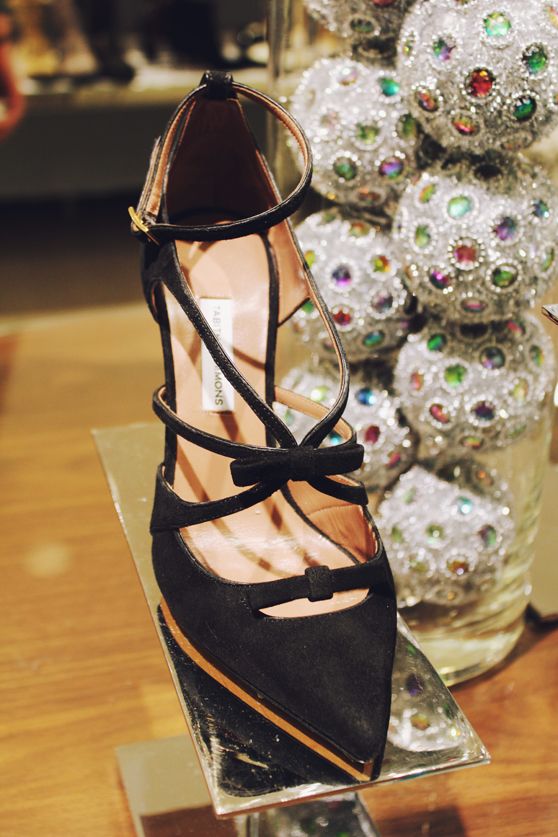 how did you get involved in shoe design?
i've always have a massive passion for shoes, and one of my first jobs when i was 14 was a saturday girl (sales associate) in a shoe shop. my passion to design shoes started when i used to consult with (alexander) mcqueen and calvin klein and i got to see the process from beginning to end. so then i decided to do a line of shoes myself.
how challenging is it juggling your designer duties with being a consultant and a stylist?
and be a mother! a lot of organization is really, really important. with shoes, you work so far in advance and then you have to let it go. you design the shoes and put it all on paper and then you have to wait a few weeks until you see the outcome. so that's when the styling takes over, then you see a round, and then you don't see it again for a few more weeks. you go back and forth and there's a lot of waiting with shoes to be made, leathers to be ordered so while that's happening, i'll do consulting with dolce & gabbana or one of my other clients. so it's a lot of hurry up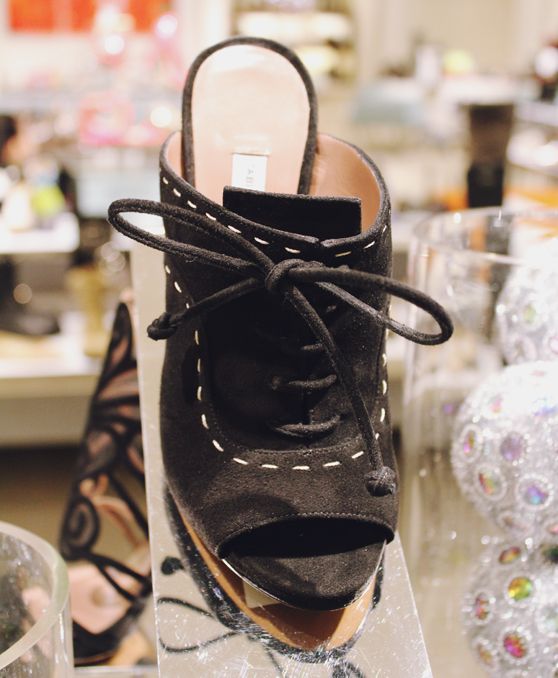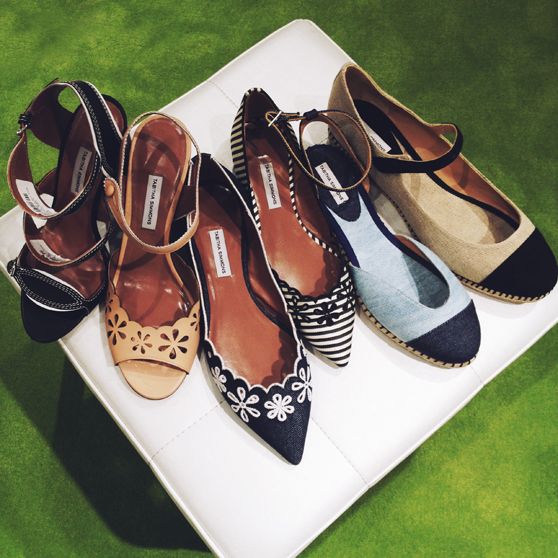 did you background in fashion help you when it came time to find buyers and retailers?
no, because i didn't really understand that side of the business, which sounds very naive. i had a huge passion for shoes and i loved shoes and i designed the shoes, and then when they came out, i thought, 'oh someone's got to buy them.' thank goodness i had someone that understood that process, someone that said, 'give me the stores you want to be in and we'll approach them.' luckily i had guidance because quite honestly, i didn't understand that part of the business. now i understand it very well—i learned it very quickly—but in the beginning i didn't. corso como and carla sozzani came in and wanted to buy them and i was so excited, and then bergdorf wanted to buy them and i couldn't believe it. i was very lucky.
if you could give one piece of advice to someone looking to change careers into a brand-new field, what would it be?
make sure you have all your back office in place and make sure you have a good understanding of the process of the other career. for example, designing shoes is great, but you need good production, you need good delivery—all that side that i learned the hard way.
what was the inspiration for your most recent collections?
it started with the movie picnic on hanging rock, which had these very young girls in broderie anglaise dresses, very sweet, very feminine. i mixed that with 70s fabrics like denim and cork and added laser cutting and stitching. some of the detail on the other shoes was based on old victorian gates (like the sandal in the second pic above).
where do you see the brand tabitha simmons in the future? standalone stores, expansion into other things like handbags or a full-fledged lifestyle brand with clothing, etc.
clothing is something that i'd never really would like to touch. i would love to be a great luxury accessories brand. i always make sure we have the best quality, the best leathers and i really want to make sure that that continues, even though you grow. i don't want to loose that; i want to keep making timeless, quality, comfortable shoes.
tabitha simmons (twitter / instagram), available at neiman marcus san francisco, susan in burlingame, plus online at moda operandi, barneys, and bergdorf goodman