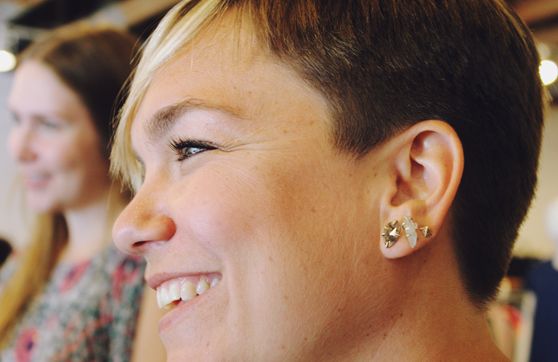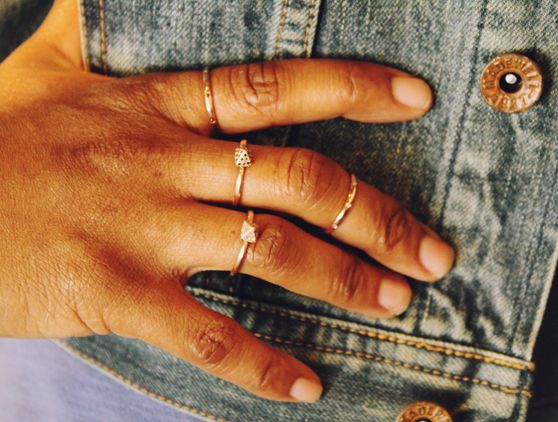 this past saturday, the hubs and i spent a lovely day in hayes valley. my reason for dragging him to a different neighborhood was two-fold: first, there are some lovely shops and eateries there, and secondly, one of those shops, rand + statler, was having a lauren wolf trunkshow that i wanted to check out.
it was such a treat to meet lauren and try on some of the stunning pieces in her line. after running the company in new york for eight years, she relocated to the bay area and now has a studio in oakland. her jewelry definitely has an organic feel and many of the pieces are inspired by natural elements. i purchased two silver bands, one with a sea urchin texture and one with a stingray texture. there are also sea creatures that have been cast in silver or have "claws" as settings (like my favorite druzy ring in the bottom pic). i was drooling over the fine jewelry, like the rose gold pyramid stacking rings in pavé diamond and black diamond, eternity bands (above), and the rose cut raw diamond solitare (below, perfect for an engagement ring).
she also owns esqueleto, in the temescal part of oakland, which not only sells her line but also over 15 other jewelry collections, most of which are local to the bay area. the shop also has a rotating gallery and she hosts event the first friday of the month. i've never been over to that area of oakland, but clearly i need to go check it out (and you should too)! it was a pleasure meeting lauren and adding to my ever-growing jewelry collection…do make a point to check out the full collection online or stop by rand+statler (or go here to find a boutique near you).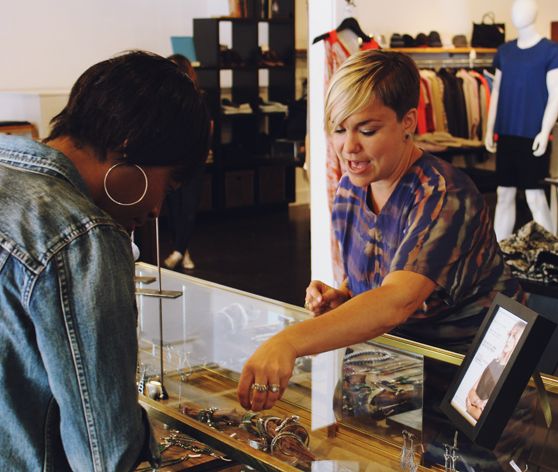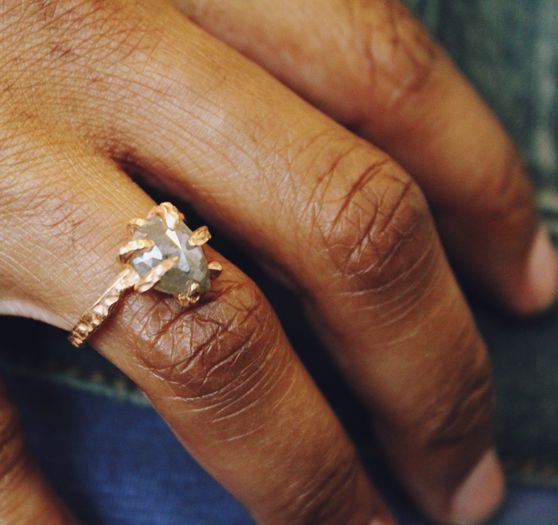 lauren wolf (on instagram here), available at rand+statler, shopbop, catbird, and at esqueleto,
482 49th street, suite a, oakland (near mcarthur bart station)