three brands celebrated tenth anniversary milestones in very different ways this season at fashion week. first, givenchy made history by not only bringing their show to new york, but giving a select number of tickets to the public. they were in for a treat as riccardo tisci celetrated ten years with the brand with a heartfelt tribute to the city in front of new yorkers and a star-studded front row. in my eyes, givenchy has taken over the mantle of ready-to-wear-meets-couture that nicolas ghesquiere cultivated at balenciaga. the show was stunning and while it would be hard for a mere mortal to acquire any of the looks, they are easy to replicate, especially the ones featuring silk lingerie and pinstripes.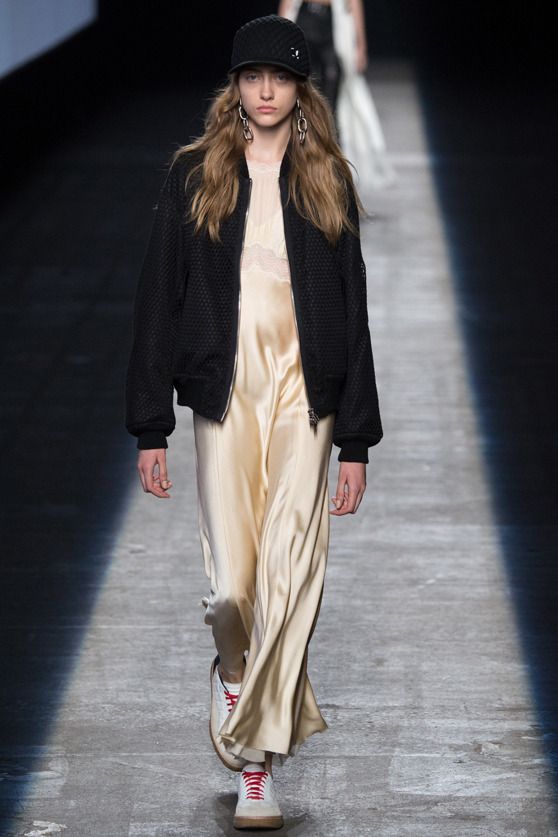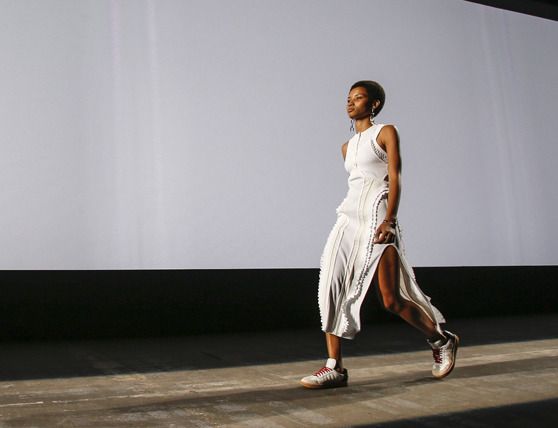 not to be outdone, alexander wang brought the street to his tenth anniversary but still had some preppy pieces like striped shirts, bomber jackets, and baseball hats. i wasn't a fan of the shredded denim (a bit too abercrombie for me), but i did love the wide striped pants, slip dresses, lace-up sweaters and the outerwear (always a wang strong suit). the collection and accessories are on moda operandi right now if you're interested in pre-ordering the pieces.
finally, phillip lim showed an elegant collection yet again, bridging the gap between wang's urban girl and givenchy's more proper, french lady. stripes—which were big in both wang and givenchy's collections—showed up again here but juxtaposed with floral prints, oversized shirt dresses, paper bag waist pants, and scuba separates.
photos via vogue.com and nymag.com