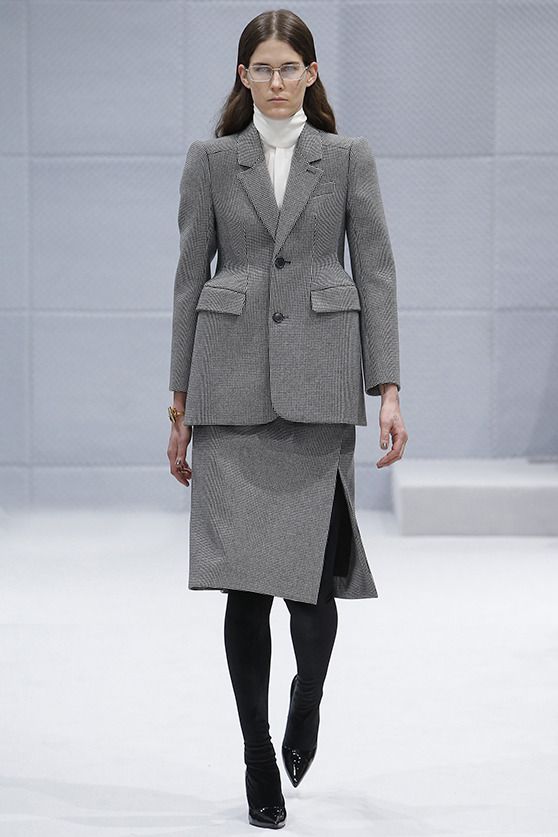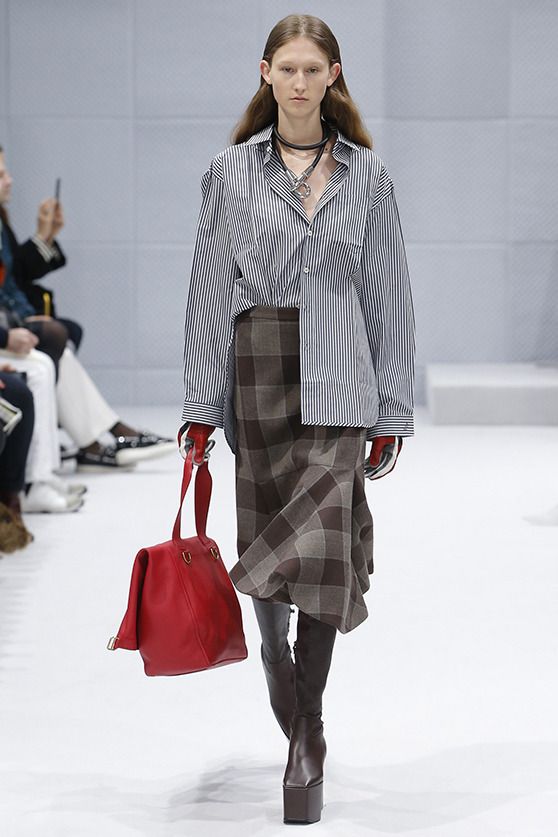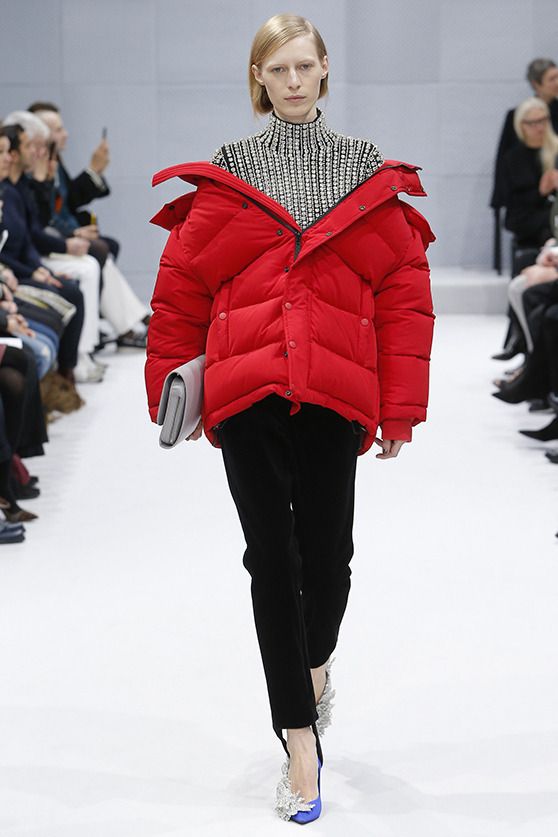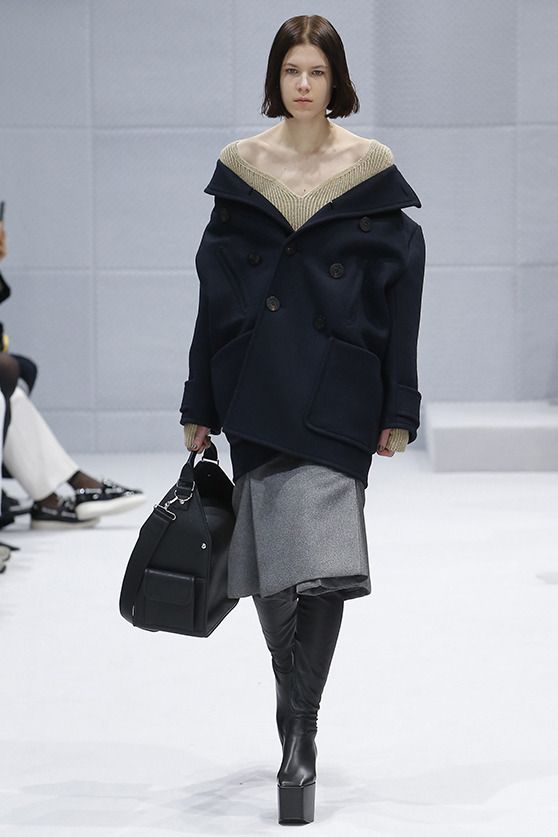 for the first time in a long time, i wasn't anxiously awaiting the new balenciaga collection. not because i don't still love fashion, but because, well, balenciaga has changed. that's the nature of fashion isn't it? when someone has been at the helm for so long and created a certain code for a house as nicolas ghesquiere did, then someone else comes in, and then again, a fan can become disillusioned. alexander wang's tenure may have been short, but i was starting to warm up again to what he was doing. his spring collection was the strongest since his first show (alas, maybe that was because he felt free knowing he was on his way out). new designer demna gvasalia obviously comes in with high expectations, not only to take balenciaga to the next level, but because his other line vetements—along with gucci, givenchy, and céline—is a critical darling.
so what were my thoughts on his first show? the first section (and a bit of the last) was definitely inspired by the balenciaga archives. sharp tailoring was always a hallmark of cristobal balenciaga's, and gvasalia worked it to a t. surely you'll see pieces like these at zara (or just go to your local vintage store or maybe pull that ski parka out of storage) but really it felt the opposite of trendy. the styling are things i can try with items already in my closet, which is something i love when looking at runway shows.
the rest of the collection on the other hand…i wasn't into the paisley, the brocade florals, or the candy cane striped tights (they do have "street style" appeal). it will be interesting to see how customers respond to this version of balenciaga—the less revered, less extreme and more practical—and how gvasalia will keep pushing the brand forward.
photos via vogue