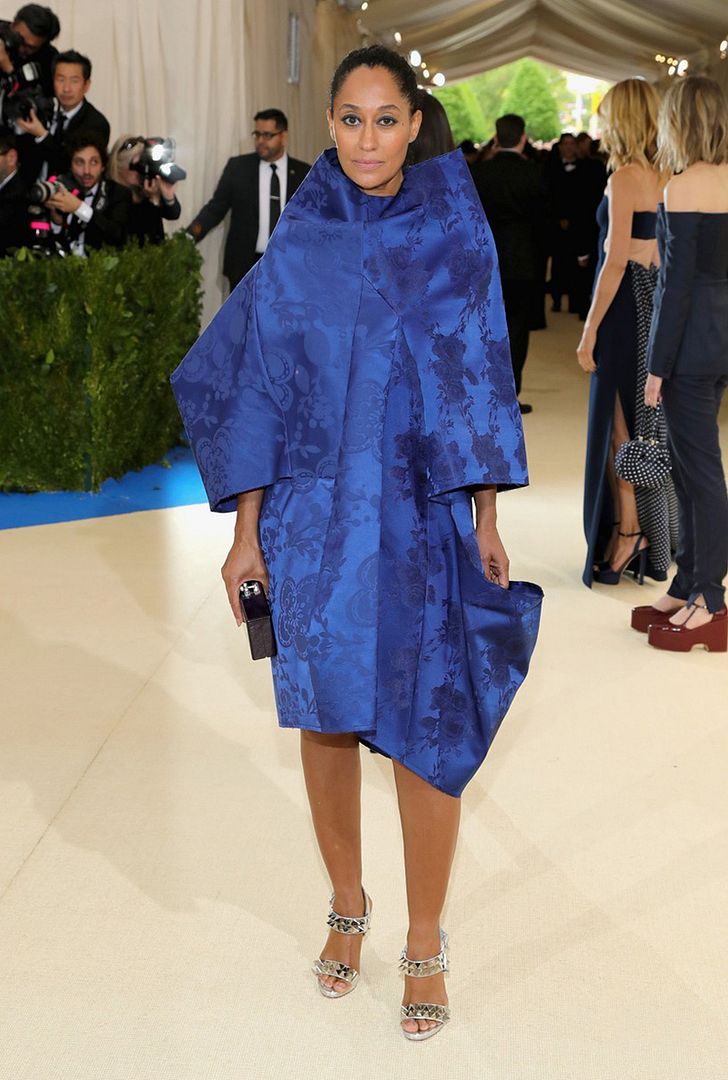 let's talk met gala shall we, because it's one of the few times all year we get omgfashun all year (unless you believe that's what the oscars are for). the avant garde styles of rei kawakubo & comme des garçons are not the easiest for the commoner to wear, and the typical red carpet fare (aka fitted, sheer, seductive in the traditional sense) does not fit the bill here. it's much easier to wear a pretty dress than to embrace the theme or at least the spirit of it—and possibly be ripped apart by the press. but you know, that didn't stop gisele, kylie jenner, miranda kerr, serena williams, madonna, and more from wearing…pretty dresses.
there were a few that went for it, with comme worn best by tracee ellis ross (from fall 1996) and rihanna (from the fall 2016 runway). anna cleveland (spring 2015), caroline kennedy, michele lamy (wife of rick owens, also in fall 2016), sofia sanchez barrenechea, and designer helen lasichanh (wife of pharrell who also wore cdc, fall 2017) all wore the line to varying degrees of success, but all get kudos for making the effort.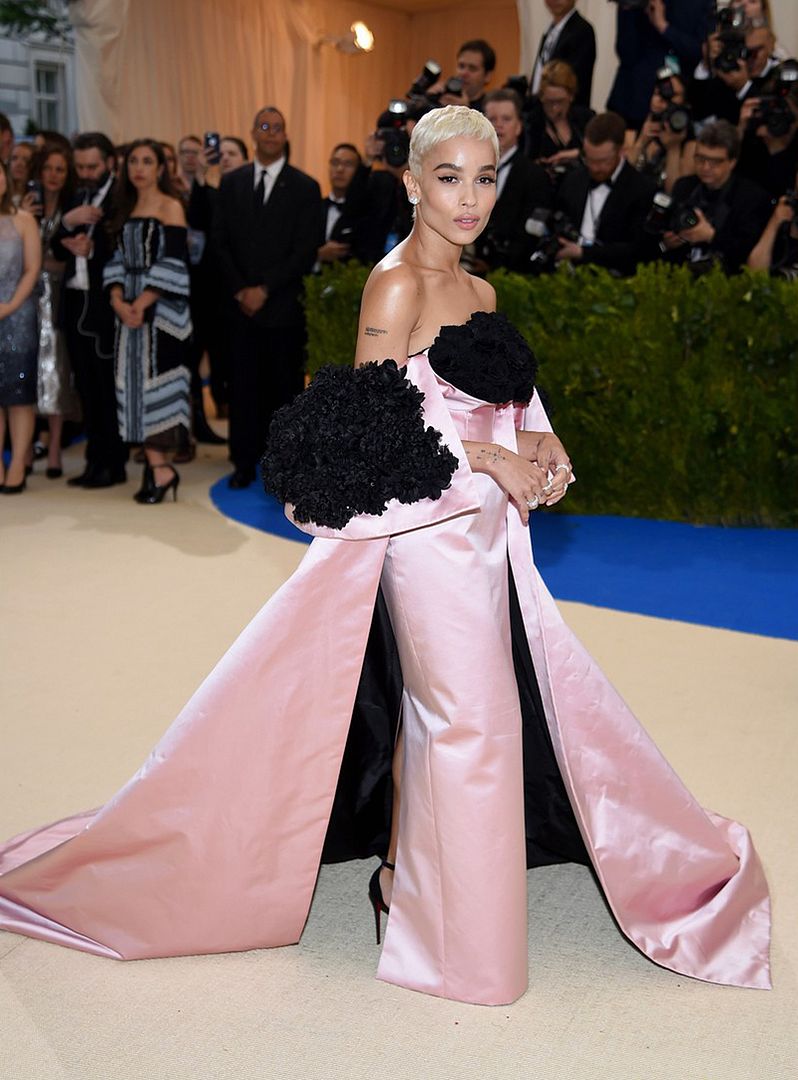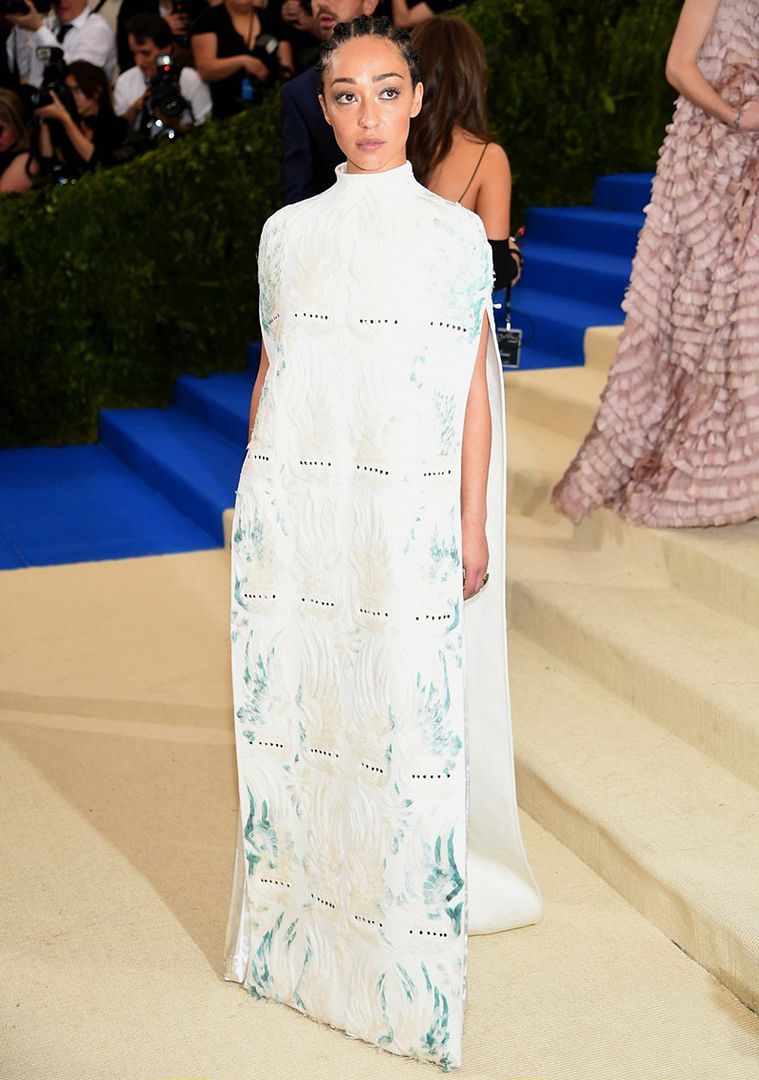 among the others who wore other designers but kept to the letter of kawakubo's work were solange (in thom browne), zoe kravitz (in oscar de la renta), priyanka chopra (in ralph lauren), and ruth negga (in valentino). what i love about each of their looks—they are all different in every way. kawakubo takes traditional things is twists them in a way that at times isn't elegant and or particularly flattering (can you imagine blake lively or gwyneth paltrow wearing that ralph lauren trench?), but each of these women still looked like themselves.
who were your favorites from last night? see all the looks over at vogue and read the new york times review of the exhibition (opens thursday and runs through september 4).
photos via harpers bazaar, vogue, and popsugar