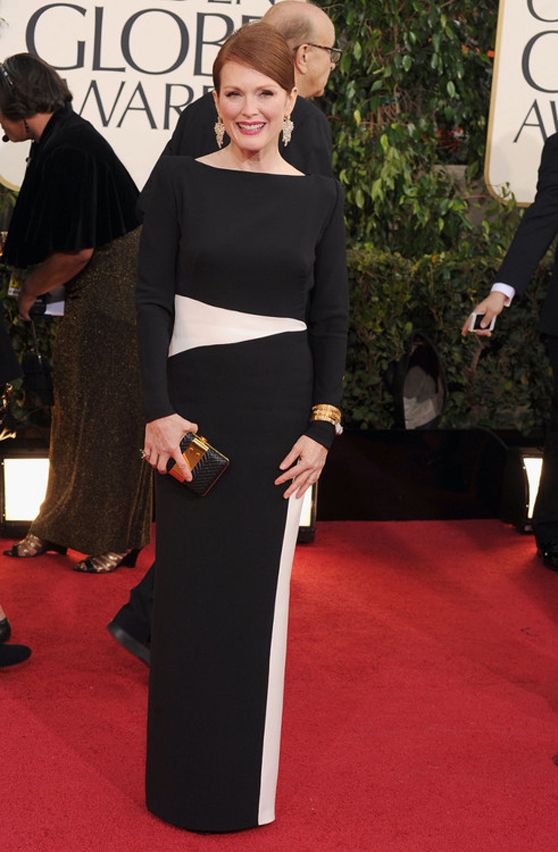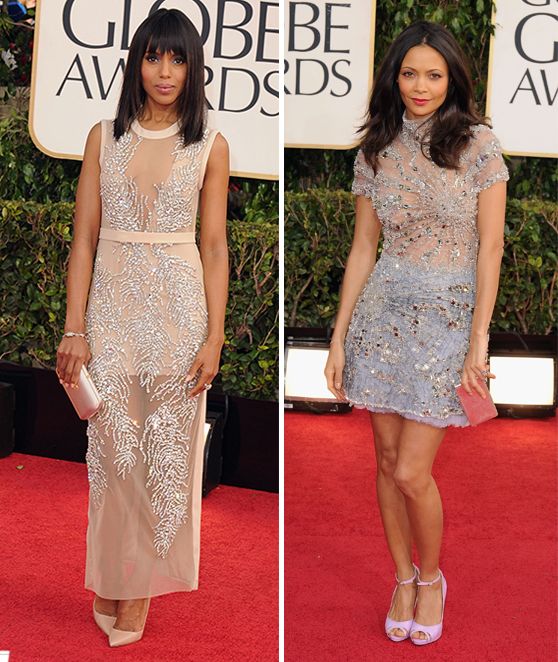 the 2013 awards season kicked off last night with the golden globes. with so many talented designers to choose from and such a diverse range of nominees and presenters, many of whom seem to love fashion, i was looking forward to some great looks. well you know what happens when you have expectations—you're bound to be let down. i'm not saying that many of the actresses looked bad; on the contrary, many looked just fine. but is that really want you want from an awards show, to look just fine? the individuality was also missing: jennifer lawrence (in dior couture) and zooey deschanel seemed to be wearing (almost) the same dress, ditto for amy adams and hayden panettiere. long sleeves were popular (see naomi watts, eva longoria, helen mirren, and morena baccarin) as were strapless ball gowns (lucy liu, julia louis-dreyfus, jennifer garner, jessica alba) and deep necklines (claire danes, katherine mcphee, amy poehler, kristen wiig, jessica chastain). the "angelina leg" even made a repeat on halle berry, eva longoria, and rosie huntington-whiteley.
so who were my favorites? julianne moore, kerry washington, and thandie newton. each somehow managed to not only show off their personal style, but do it in a way that felt appropriate for their role in the show. washington's miu miu was sexy and tasteful while newton's giles' was one of the few cocktail length dresses and worked as she was there to support her husband (nominated for best screenplay). and moore? well only she could email tom ford and say "make me a dress." the black and white
was modern, as were the long sleeves and unique open back.
so who were your picks for best and not-so-much at the golden globes?
julianne moore from getty images, kerry washington from temptalia, thandie newton from celebutopia