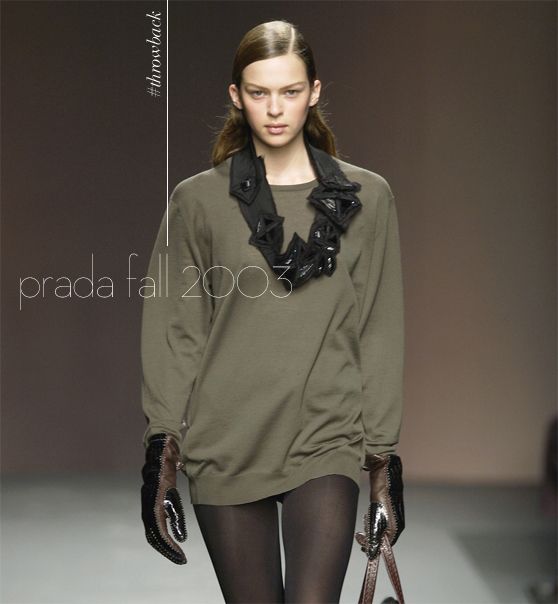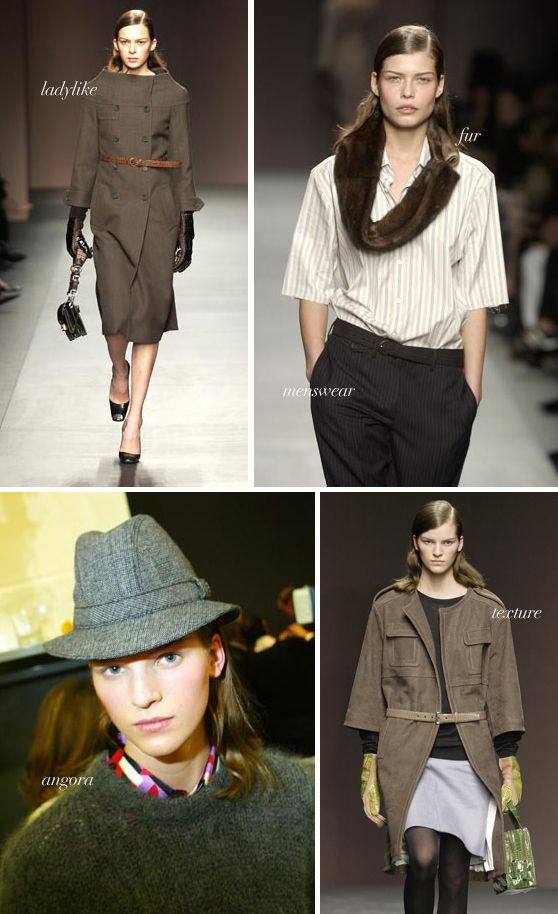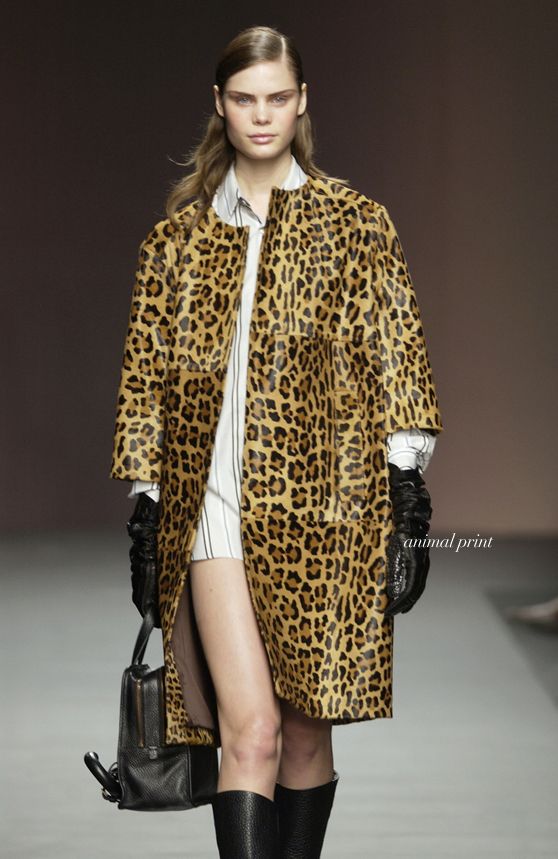 sorry no halloween themed post today, but a new feature i call throwback. it's looking at something from fashion's past that is somehow relevant today…
fashion is a fickle lady; one day you're the cat's meow and the next you're yesterday's news. i've looked at many a runway show, and the majority of them are time and trend specific. when i first saw this prada collection back in early 2002, it was a convergence of many ideas coming together in a cohesive way. but then again, muiccia prada has a way to harnessing the seemingly random into something special and covetable. shirts with cut sleeves, mannish trousers, and oversized sweatshirt sweaters were paired with ladylike gloves, belted coats, and fur. it was her way of saying, 'be perfect, but not perfectly so.' i wanted the coats, the shirts, and dresses, but especially the bags with the convertible handles…still something i am constantly keeping an eye out for. but overall, the collection doesn't look dated, and has an overall vibe that still resonates with me today.
check out how you can get the look below and watch a video from the show here.
photos via stylebistro