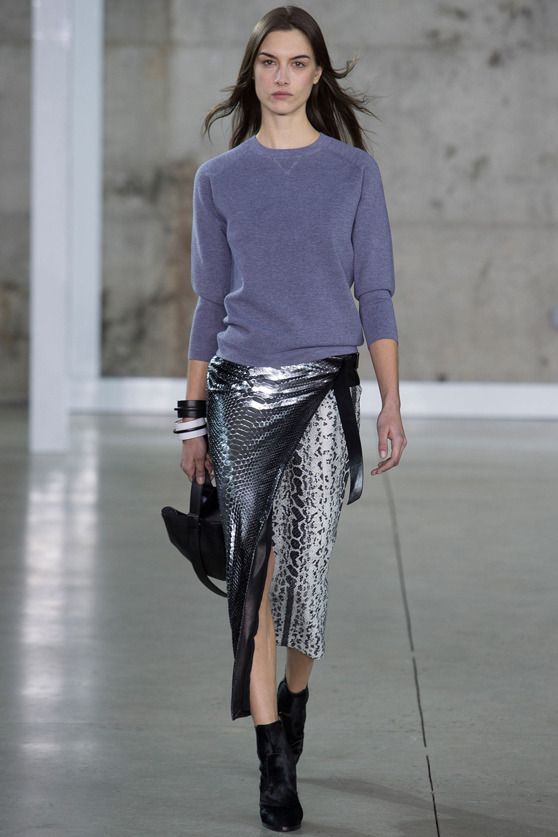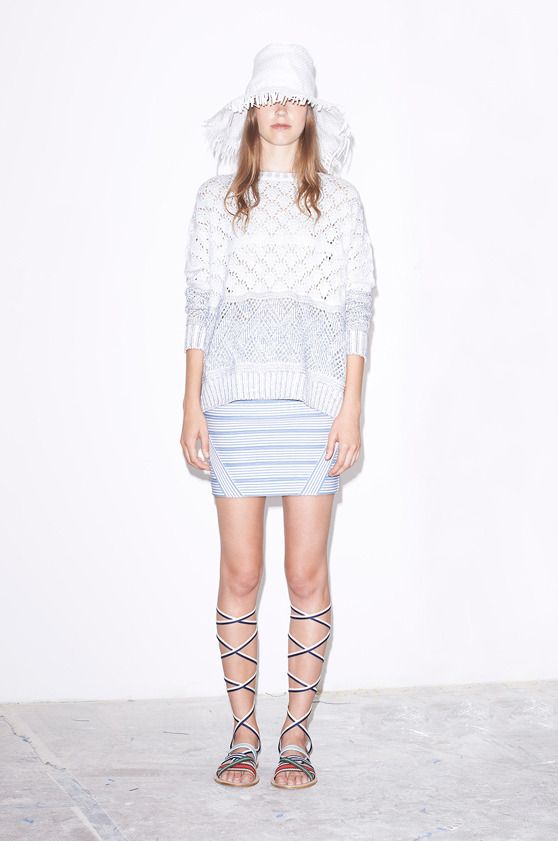 reed krakoff fall 2014, honor spring 2015, band of outsiders spring 2015
tonight the cfda will celebrate the best and the brightest of american fashion, with it's biggest stars (joseph altuzarra, lazaro hernandez and jack mccollough of proenza schouler, mary-kate and ashley olsen, tom ford, and marc jacobs) and most hyped young guns (rosie assoulin, paul andrew, and rachel mansur and floriana gavriel of mansur gavriel) all among the nominees. but beyond the glitz and glam that you seen in the pages of vogue and on red carpets, there are countless designers toiling behind the scenes just to stay above water. even the names with seemingly everything on their side can succumb to the harsh reality of staying competitive.
reed krakoff, honor, and band of outsiders are just the latest brands to shutter or go into liquidation mode just this year. all three have had support from the media and celebrities, but at the end of the day, it isn't enough. out of the three krakoff seemed the most set up for success, with over a decade of experience rebuilding coach to a 4 billion dollar brand. this march it was announced that the brand had ceased operations (although the greene street store and e-commerce is still around). ultra feminine honor, helmed by giovanna randall, which was made in new york and had been worn by christina hendricks and diane kruger, is going to focus on bridal and custom orders and closed its ready-to-wear operations. band of outsiders, who has done collaborations with opening ceremony and target and won 2 cfda awards, won't be producing a new collection due to lack of funding, has cancelled all fall orders, and its 9 month old flagship in soho is closing at the end of june.
as nicole phelps said in her piece for style.com, how does a young designer stay afloat in the era of mega-brands like dior, chanel, and vuitton staging shows in far flung locales, and seemingly unlimited marketing dollars? a few weeks ago, young graduates from academy of art and california college of art presented stellar final collections and will be going off into the world, many dreaming of having their own line, following in the footsteps of sf natives alexander wang and derek lam. but with companies like zara, h&m, and uniqlo churning out new fashion every few weeks, not to mention the speed in which the fashion wheel turns, it feels hard to keep up. having a distinct voice is key, as well as possibly taking some time before branching out on your own and really learning the business aspects of fashion. on a macro level, the consumer mindset has to move away from "fast fashion." cost is a huge factor, as many can't afford contemporary or high end brands. recently, i have tried to be better about being more strategic in shopping, putting money toward quality vs. quantity but it is a challenge.
how can fashion lovers slow down the wheel of fashion and support the next generation of designers? what are your thoughts on brands like these (and others that you've loved) closing?