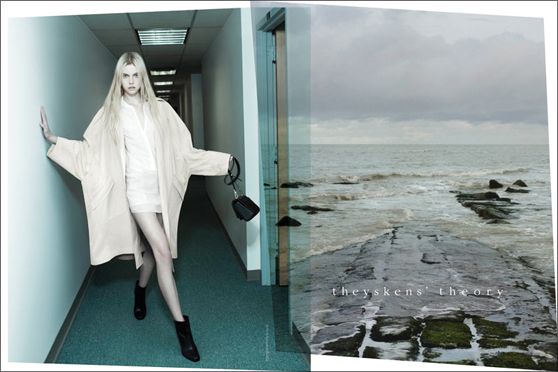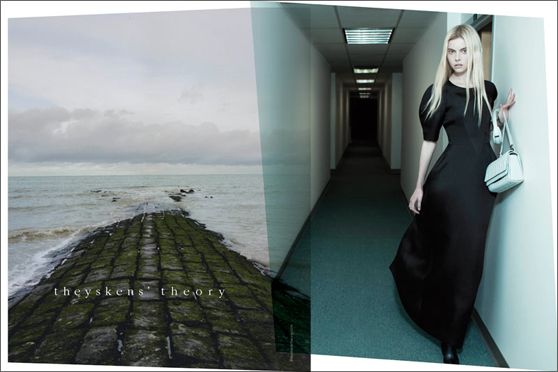 fashion ad campaigns tend to fall into two buckets: brand hires big name agency and/or photographer who gets a download on the season's vision and comes up with a concept (see prada, dior, vuitton) or designer photographs campaign him or herself (see karl lagerfeld for chanel and fendi, tom ford, hedi slimane for saint laurent paris). olivier theyskens took a different route for the theyskens' theory spring campaign. the images of model wylie hays were shot by willy vanderperre and styled by olivier rizzo in long island city, while the shore scenes were photographed by theyskens in his native belgium. not only is the photography visually arresting, but the design of the ads (by giovanni blanco) is dynamic with the slightly transparent, overlapping images and askew layout. as theyskens told nymag.com:
"i envisioned a hip girl caught in an impersonal, slightly oppressive
environment on her first day at work…i
also wanted to show an image of what she could have on her mind; a vast
melancholic seaside shore. i like the contrast of the two worlds, one
that is confined, hyperrealistic, and pragmatic and the other, emotional
and disconnected."
i'd say he succeeded.
images via theory