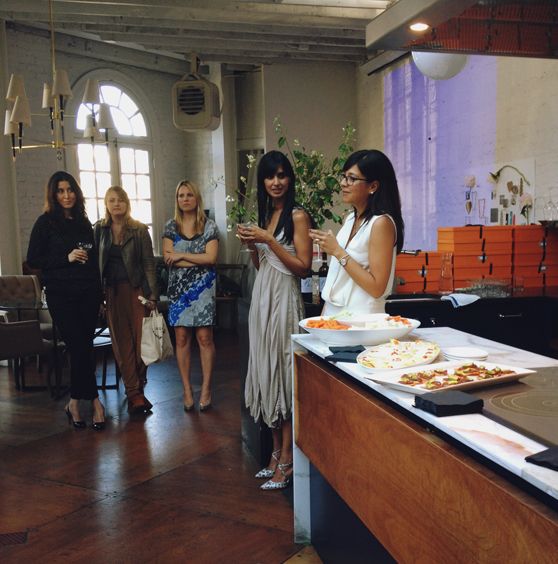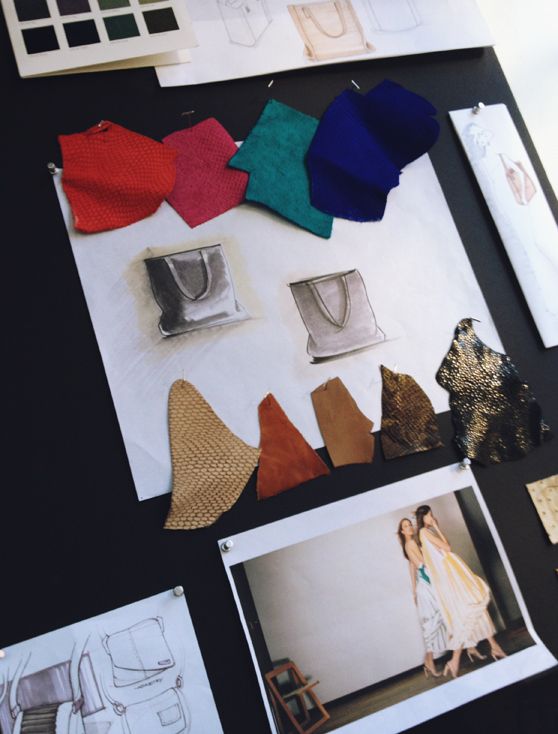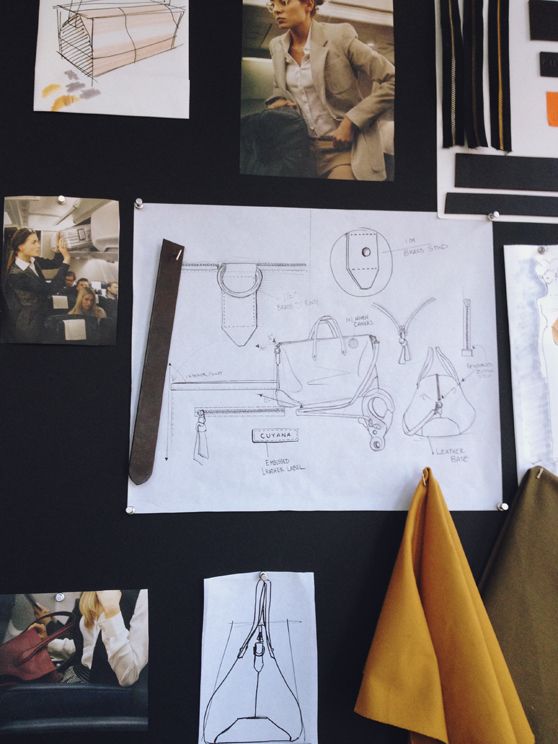 cuyana co-founders shilpa shah and karla gallardo (far right) address the group, moodboards from the summer collection, the apres swim necklace, my gifted tote, ready for the weekend
fashion is one of those things that can constantly have you on a treadmill for the next new thing. it's not only the constant stream of collections (fall, pre-fall, resort, spring), but the rise of fast fashion brands coming to the u.s. (or companies abroad opening u.s. e-commerce shops). since the beginning of the year, i've been thinking a lot about what i spend on fashion, and i have been making a conscious effort to buy things that a) i really love and b) that will truly last.
a few weeks ago, i had the pleasure of attending the cuyana summer 2013 collection preview event and it was a wonderful evening catching up with friends and learning all about cuyana's philosophy, called the lean closet movement. each collection is inspired by a specific place (for summer, it was turkey) and is designed to be the foundation of your wardrobe, like the perfect leather tote, unique accessories, and more. you fill your closet with these pieces, made in combination with artisans around the world, and in return, cuyana sends you a bag to donate those items from your closet to those in need. for every donation you make, you receive a $10 credit towards your next purchase. it allows you to streamline your closet and help those who may need to add to theirs. i love that they want to make timeless, beautiful pieces that you'll love—and that make you love your closet.
here are a few of my favorite cuyana pieces from the current and "forever" collections along with other items that are perfect for the upcoming long 4th of july weekend. if you haven't already, check out cuyana's latest collection (how cute is the video?) and their blog…you won't be disappointed!
1. cuyana boyfriend shirt / 2. cuyana canvas and leather weekender bag / 3. ete swim one piece cutout swimsuit / 4. cuyana cherry leather tote / 5. kimchi blue pin up mini wedge sandal / 6. madewell thompson lace blossom short / 7. cuyana shimmer necklace
cuyana (twitter / facebook), showroom coming next month to 291 geary (at stockton), 2nd floor (sign up for emails to find out when)