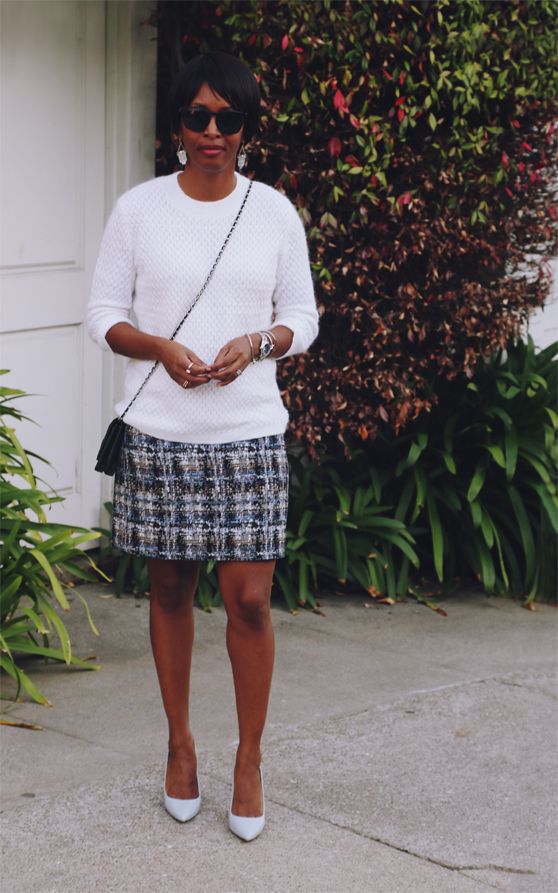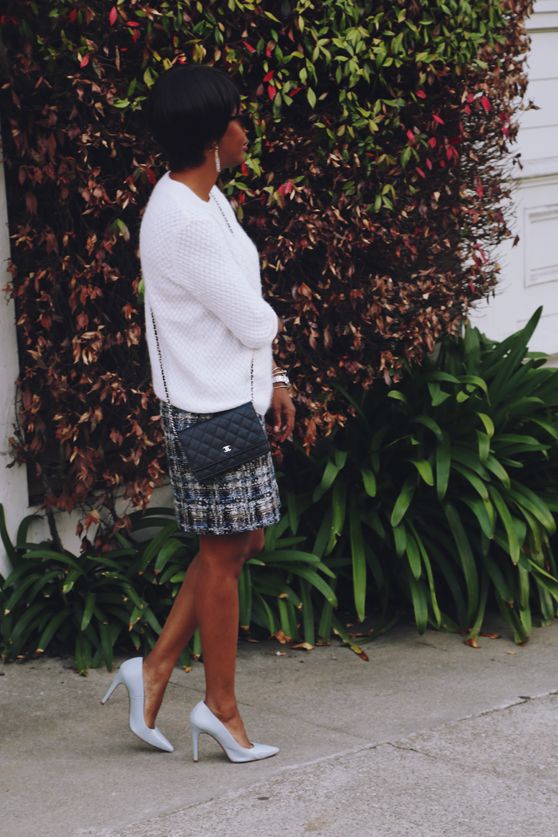 i read this post that jennine wrote on ifb yesterday and it hit home, as this is something i've been doing more and more of. more and more, i've been shopping my closet, making new combinations out of what's already there. you may recognize this skirt from here, this sweater was a sale purchase from zara in january and made an appearance at fashion week, and the pumps are from last year.
jennine's tips are spot on—i've been making seasonal shopping lists to keep from overspending (and too many impulse buys), selling or donating what i'm not wearing, taking care of things i love (like getting shoes re-soled, keeping bags in a dustbag, and repairing clothes asap), and looking at familiar pieces in new ways. play with proportions, wear a sweater over a dress, pair dressy with casual, or mix seasons.
how are you stretching your wardrobe without shopping?
zara sweater and pumps (similar), j. crew skirt, chanel bag (similar), linda farrow x alexander wang sunglasses, lulu frost for j. crew earrings (love this pair), jewelmint, eddie borgo, céline bracelets, vita fede and giles and brother rings
!function(doc,s,id){ var e, p; if(!doc.getElementById(id)) { e     = doc.createElement(s); e.id  = id; p = '//shopsensewidget.shopstyle.com/widget-script.js'; var cb = new Date().getTime(); p += '?cb=' + cb; e.src = p; doc.body.appendChild(e); } if(typeof window.ss_shopsense === 'object'){ if(doc.readyState === 'complete'){ window.ss_shopsense.init(); } } }(document, 'script', 'shopsensewidget-script');