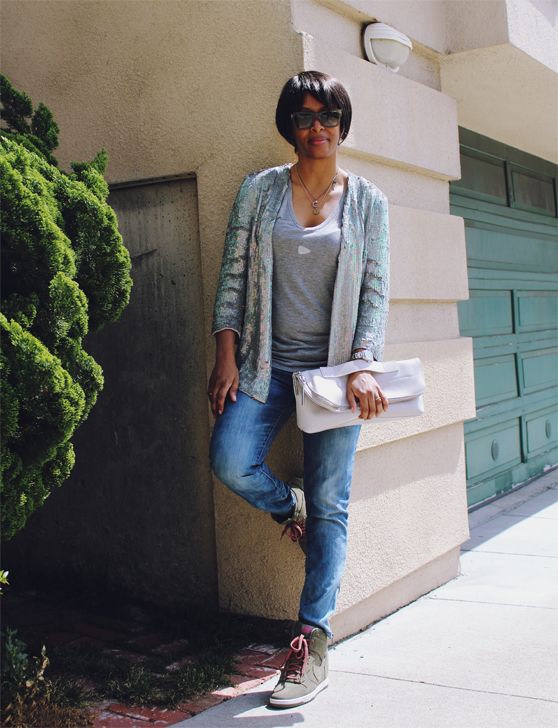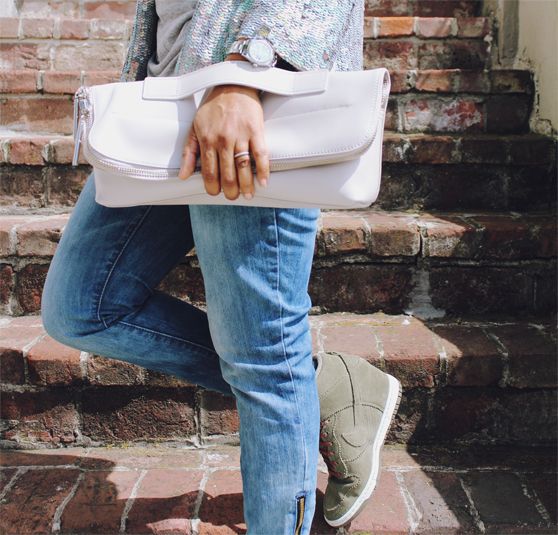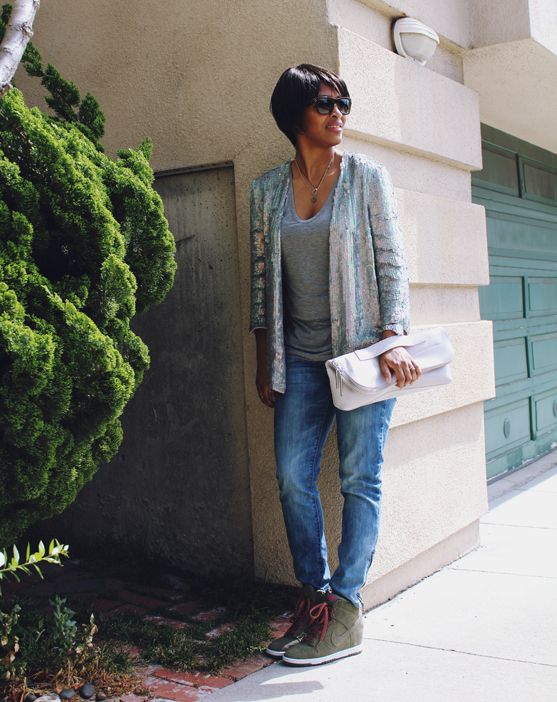 before the rains came this weekend, i wore this to a nice solo brunch then shopping down in soma and union square. i went back and forth on the wedge sneaker trend, and i'm so happy i decided to get these from nike. they
are so unbelievably comfortable and they've pretty much replaced my
ballet flats and loafers as my new go-to off duty shoe. if you follow me on twitter, you may have seen that i was super excited to get this phillip lim clutch, only to open the box and realize it was a light grey, not white. clearly i kept it—i think the color may be more versatile (at least in my world) and i just couldn't stop wanting to carry it. and isn't that the true sign…when you can't stop thinking about something?
french connection jacket (previously seen here and here), gap t-shirt, jeans from crossroads, nike sneakers, phillip lim clutch, celine sunglasses, bing bang rings, vintage nyc subway token necklace (similar), stella & dot panther necklace