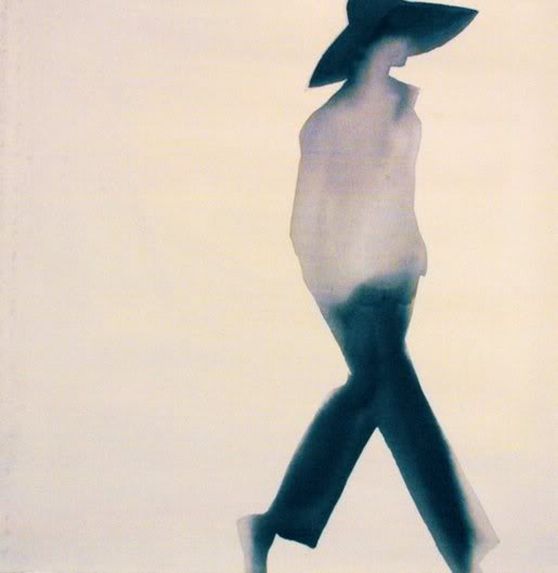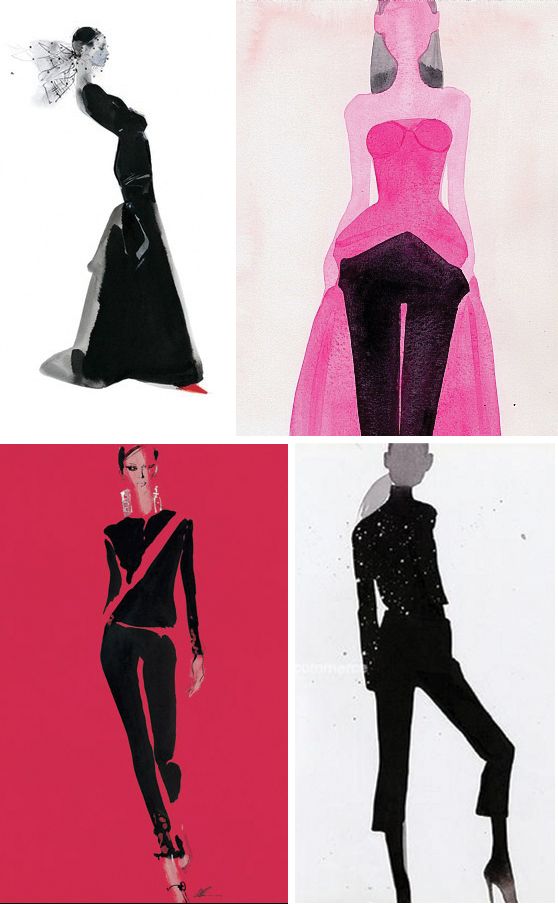 as you know, i'm a huge magazine lover not only for the graphic design, but also the editorials. it's so interesting to tell a story or cover a theme through photography, but there is something fresh about illustration that i'm into right now. two of my favorite fashion illustrators are mats gustafson and david downton. both have worked for magazines, brands like tiffany, comme des garçons, and chanel, and in 2007, downton launched pourquoi pas?, the first ever journal of fashion illustration. i've been playing around with illustrations as artwork around the apartment—it's more gender-neutral than editorial photos (meaning the hubs doesn't mind)!. hopefully more magazines will start using illustrators; it's a group that is as talented as photographers and deserves much more visibility.
have a wonderful weekend!
images via daviddownton.com and the fashionspot
1. discovered collection by giada forte on a work trip to l.a. this week. the line has easy pieces like slouchy leather pants, silk shirts, drawstring midi skirts, and leather bags. designed and produced in italy by giada and her brother paolo, you can find it online at la garconne, elizabeth charles, and hampden clothing. / 2. peter phillips, chanel's creative director of makeup, has created another sure-to-be hit for fashion's night out. what's new? the three polishes have coordinating rouge allure velvet lipstick shades. provocation, a rich plum, is my favorite. / 3. as i'm packing for fashion week, i wish this marni skirt was coming with me. / 4. vanessa traina & max snow got married this past saturday at the pacific heights mansion she grew up in. i hope vogue features the nuptials in a future issue, but until then we got a sneak peek of the bride in givenchy haute couture from derek blasberg. / 5. i can't get enough chloe sevigny on the cover of xoxo the magazine. check out the entire editorial here.