in this go/see/buy, i'm highlighting not just a particular store, but a street, gorgeous sacramento street in the laurel heights (also known as presidio heights) part of the city. the area has a colorful history, but now it's home to gorgeous homes, shops, and restaurants. here are the places i go when looking for something specific…or just doing some window shopping.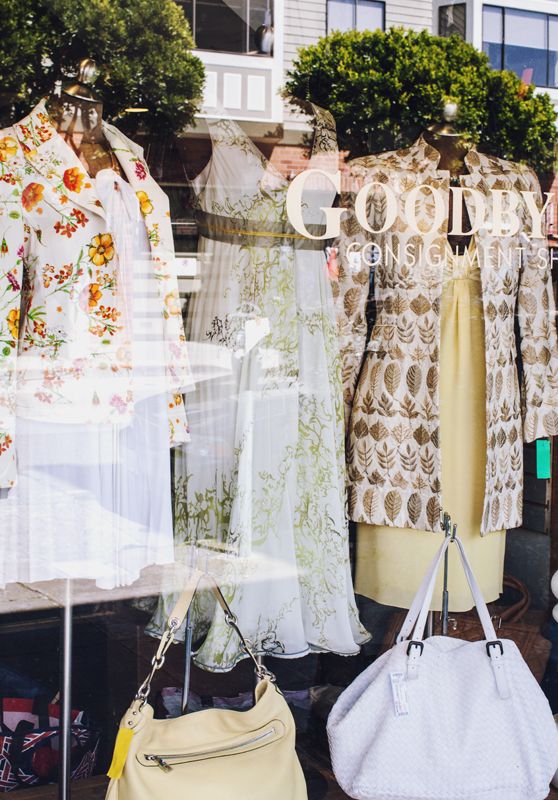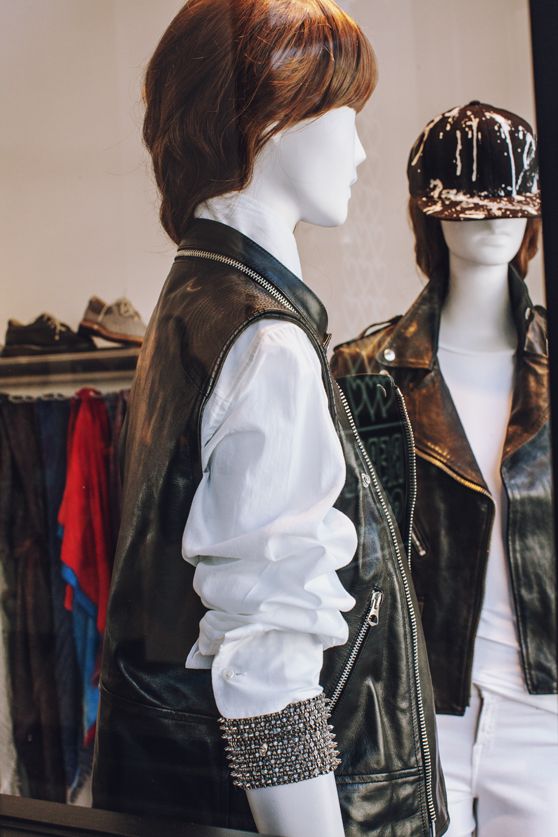 if you love the thrill of the hunt, then goodbyes is for you. it's packed with consignment finds from loro piana, ralph lauren, tory burch, and other designers, and i like that there are separate men's and women's stores (across the street from one another). the grocery store (yep that's the name) was one of the first boutiques to carry the row, but they also have a solid selection of denim and tees (current/elliott, james perse, mother, clu) plus other designers like band of outsiders and more.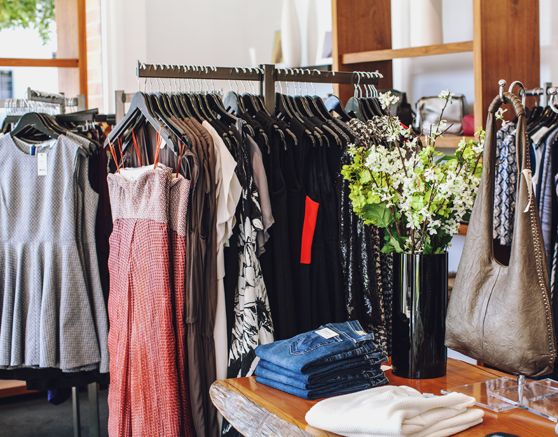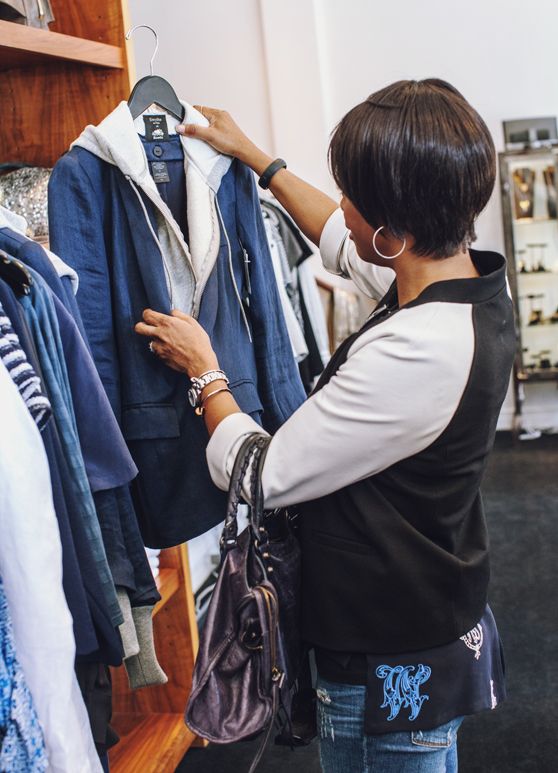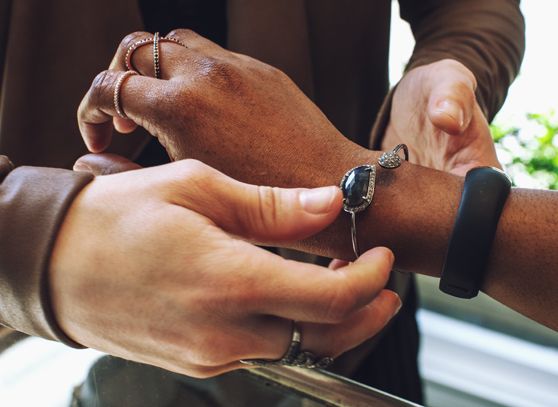 luna boutique just moved to a new larger location a block down from their old one, so there's even more space for collections from theory, tibi, milly, equipment, and loeffler randall. the jewelry collection is also pretty stellar, like the bracelet i'm trying on by justine alexander.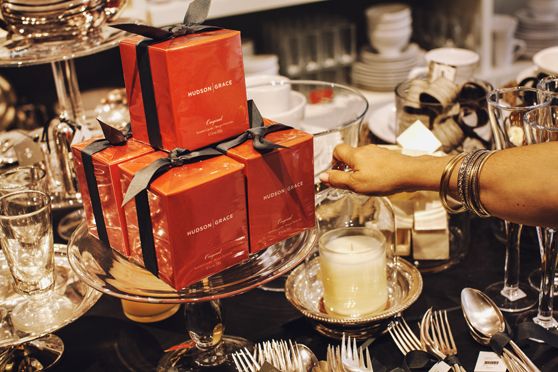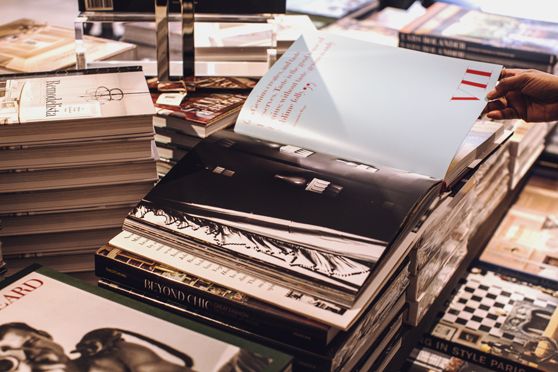 hudson grace is my favorite place to get a hostess gift, candles for the apartment, or a coffee table book (see more pics from my go/see/buy feature). betty lin has a great mix of higher end lines, like cédric charlier, roland mouret, rick owens, stella mccartney, raquel allegra, and erickson beamon.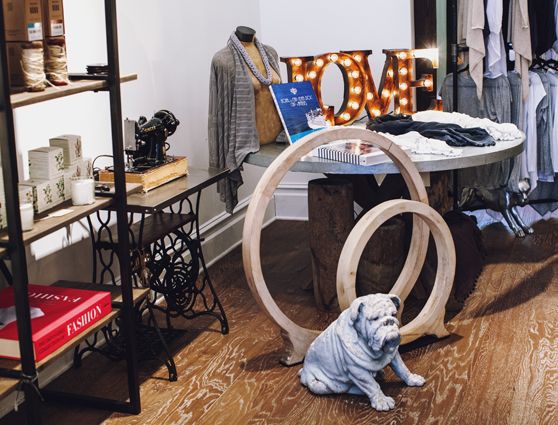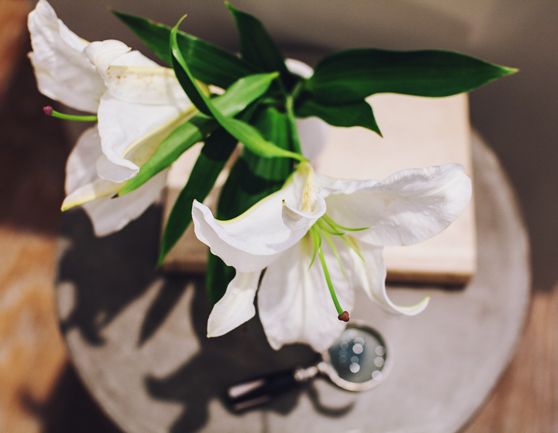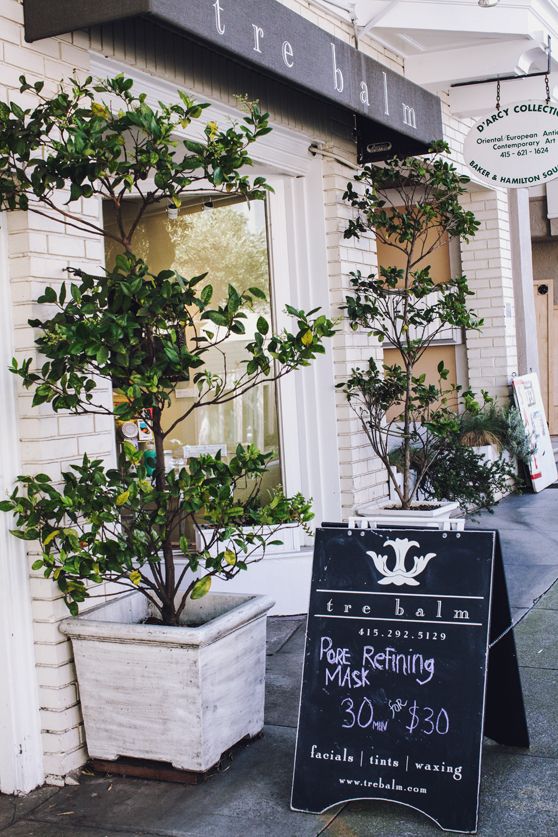 jessie black is a new sacramento street entry, and i can already tell it's going to be a hit. they sell cashmere and home bedding, not to mention super soft tees, soy based candles from kobo, and french bath salts and lotions. and speaking of spa treatments, across from jessie black is tre balm, a quaint french style spa and salon that not only offers skin treatments and waxing, but sells voluspa candles, soaps from savon de marseille, fragrances from santa maria novella, and cosabella lingerie.
below is a list of these shops and more, plus my favorite places to dine or grab a drink when you've shopped 'til you've dropped.
shops:
and something blue, 3600 sacramento
anthem, 3274 sacramento
betty lin, 340 presidio
future perfect, 3085 sacramento
goodbyes, 3483 sacramento
grocery store, 3625 sacramento
hudson grace, 3550 sacramento
jessie black, 3252 sacramento
luna, 3490 sacramento
march, 3075 sacramento
sue fisher king, 3067 sacramento
tre balm, 3255 sacramento
restaurants/bars:
ella's, 500 presidio
garabaldi's, 347 presidio
lion's pub, 2062 divisiadero
nico, 3228 sacramento
sociale, 3665 sacramento
spruce, 3640 sacramento
swank (inside the laurel inn), 488 presidio
mango jacket (similar), stella mccartney top, gap tank, j. crew jeans, schutz sneakers (similar here and here), balenciaga bag, linda farrow x alexander wang sunglasses


all photos by lydia hudgens except of betty lin by kim mitchell stokes