steven la fuente (bfa, womenswear) and lenny kovner (mfa, fine art/sculpture)
i had the pleasure of attending the academy of art graduate fashion show this past thursday night and once again i was blown away by the level of craftsmanship and creativity shown by the bachelors and masters degree students. in all, 105 students received degrees in fashion, textile, menswear, technical, and knitwear design plus fashion merchandising. besides clothing, i love that aau encourages students to collaborate across schools, as evidenced by two fashion & jewelry (fine art/sculpture) pairings and one group of eight (maria romero, bfa, womenswear and animation/visual effects majors) who worked on a short animated film using miniature fashions.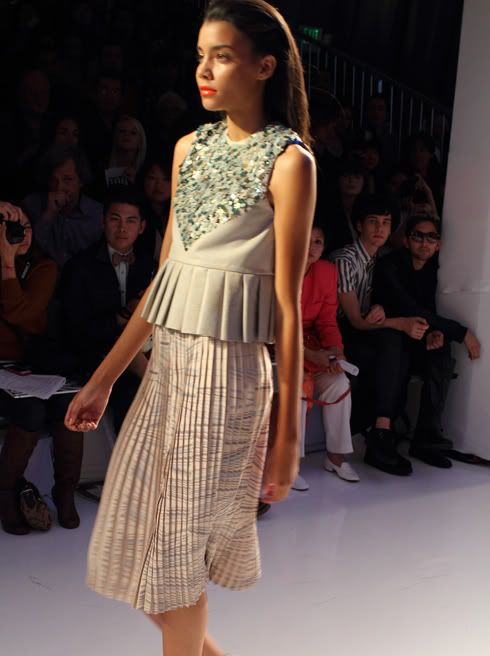 jacqueline rabot (bfa womenswear design) and julie seltzer (bfa, textile design)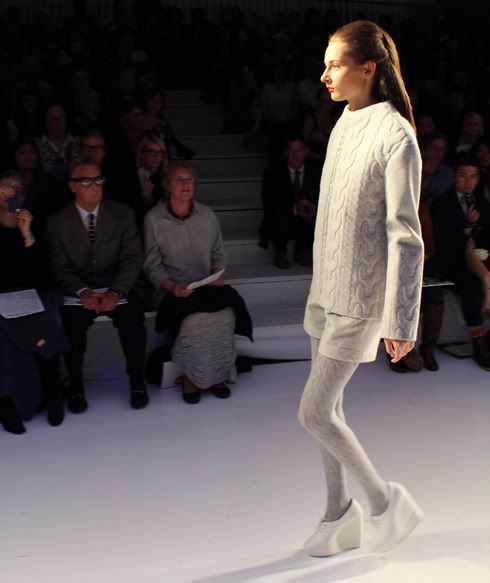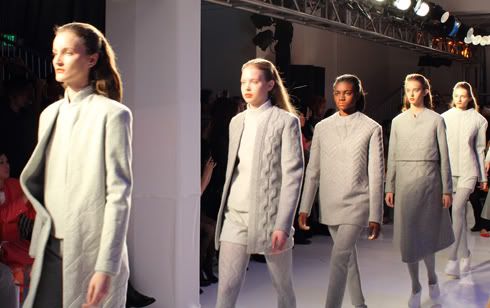 zhangchi wang (bfa, womenswear)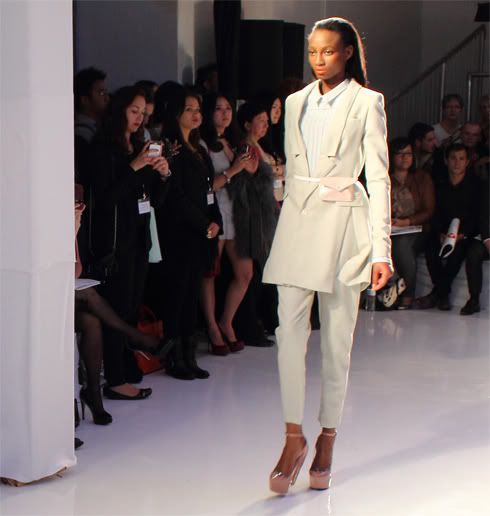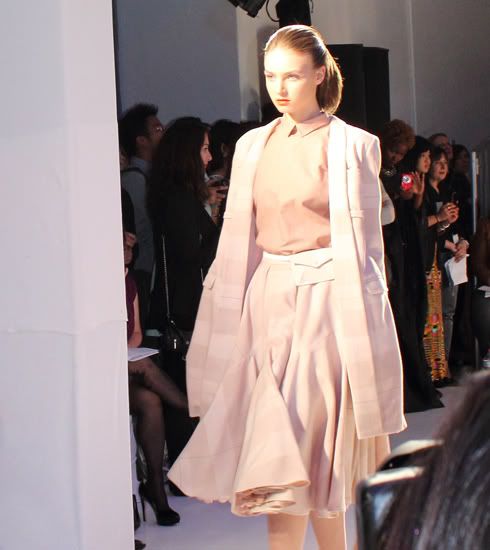 angela sison (bfa, womenswear)
the collections presented by the designers shown were my favorites of the evening, along with a fashion, textile, and knitwear collaboration (by designers erica laba, liza quinones, and emma yang respectively). it was also exciting to see alexander mcqueen creative director sarah burton and philip treacy, who were given honorary doctorate degrees, plus special guests cathy horyn and suzy menkes. it was a special treat for burton to reunite with simon ungless, the director of the school of fashion; it was ungless that introduced burton to mcqueen and helped her secure an internship with the brand. at the end of the show, several scholarships and internships were announced, and wang and romero were both awarded internships at alexander mcqueen. maybe like the woman who called their name, it will the start of something big for each of them.