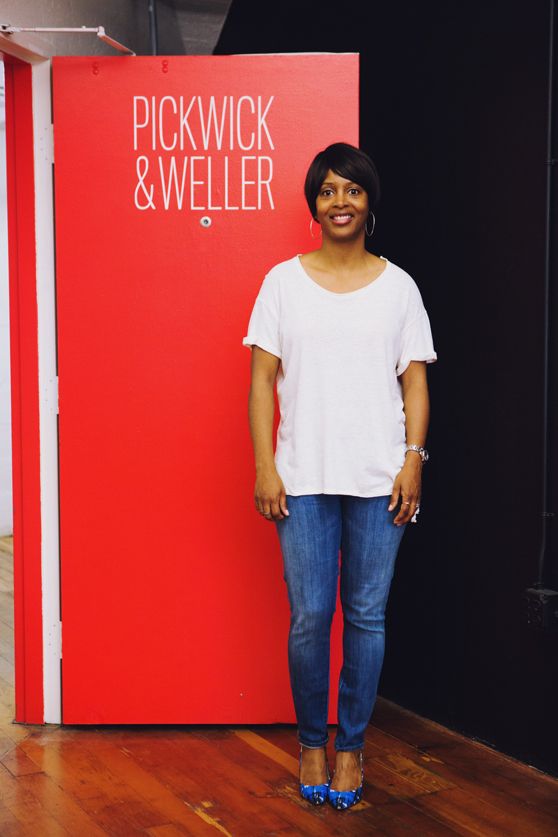 wearing the hayward in natural, mother jeans, j.crew pumps, forever 21 earrings
hi my name is kim, and i'm a t-shirt addict. i have an entire section of my closet devoted to my t-shirts—one section for white/grey/black, another for colors, and still another for graphic tees. they have become indispensable for layering here in san francisco, and perfect for dressing up in the east coast heat. so when i heard about pickwick & weller (named after dickens novel the pickwick papers), a company founded out of the belief that the t-shirt is the basis of today's wardrobe, i knew i had to check it out. while at various jobs, graphic designer ryan donahue noticed the same work uniform—refined tees and denim—and set out with his co-founders matt ryan and ashton kutcher to create a line of timeless yet affordable basics.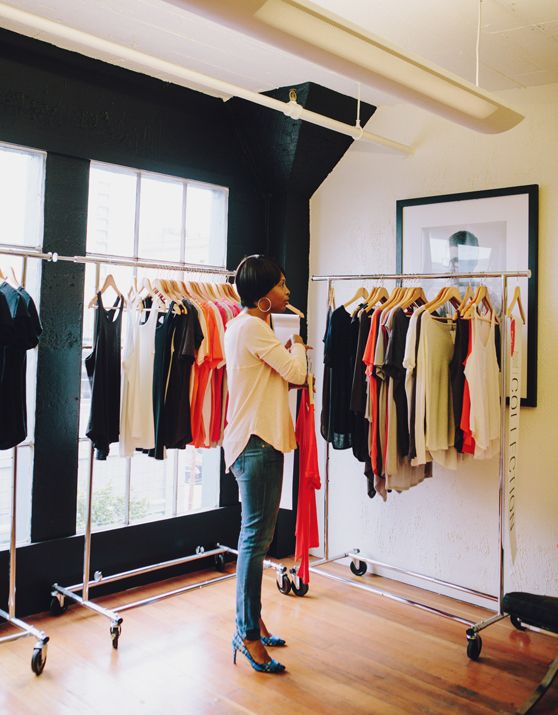 browsing the showroom; kelsey walking me through the ordering process
although you can have a selection of tees sent to your home (and you send back the ones you don't want for free), i really wanted to visit their tee shop in the soma neighborhood. it's a private, one hour session where you meet with a specialist, find the size that works best for you, then you can try on different styles and order on the spot. it's like having a store all to yourself with your own salesperson. it was a special treat to have photographer ashley batz come along to document my session and the space.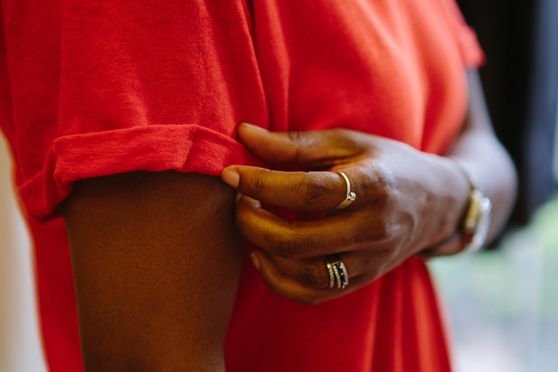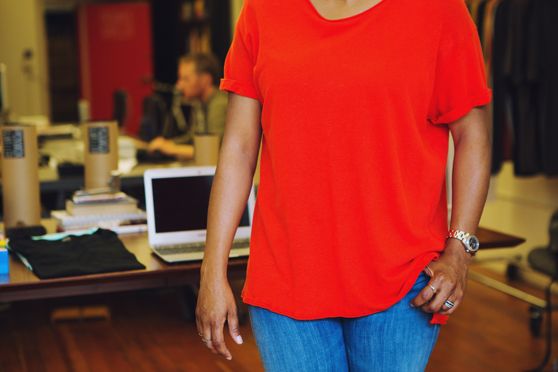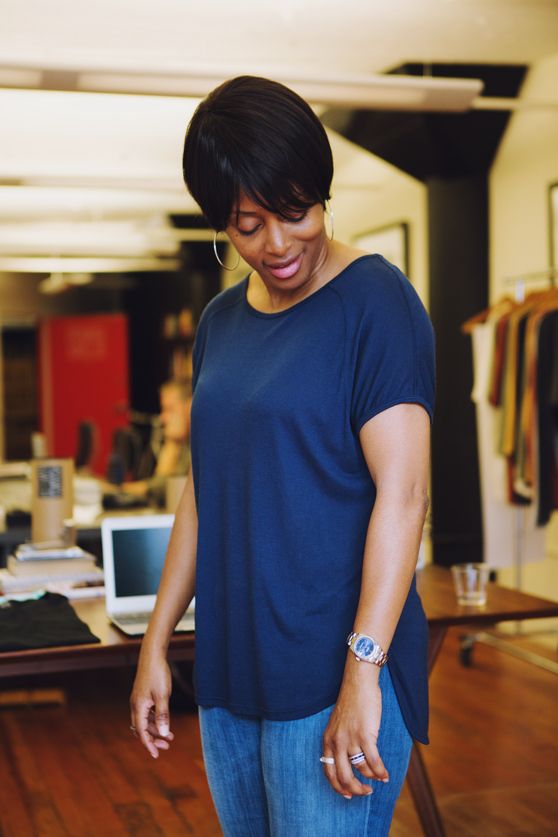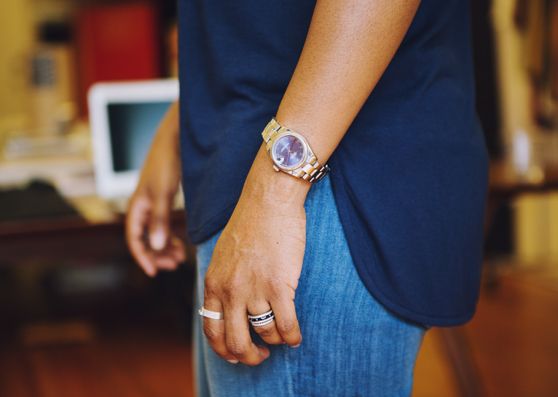 top, the hayward in scarlet; the nouvel (cashmere/modal) in navy
women can choose from three fits: classic, long (perfect for those with longer torsos or with leggings), and boyfriend, then from there you can pick from various permanent and seasonal styles in different fabrics like cashmere/modal, linen, and silk. all the tees are designed in southern california with fabrics that come from inside the state. what's also nice is that most of the tees retail under $80, with the more basic styles clocking in under $40. men don't get left out, with two fits (classic and slim), and styles like v-necks, henleys, and baseball tees. after debating between a few tees, i bought the hayward in natural (the perfect boyfriend slubby linen tee with cuffed sleeves) and the nouvel in navy (in lightweight cashmere/modal, perfect for skirts or skinny trousers with a gorgeous drape). i've already got my eye on a few more tees that will be perfect for the east coast in a few months, like the monroe, a cotton and silk tee that is perfect for dressing up. at prices like these, it's easy to add 2 or 3 (or more!) to your collection.
*thanks so much to kelsey and mari at pickwick & weller for welcoming ashley and i into their space!
pickwick & weller (twitter / facebook), 300 brannan at 2nd street, make an appointment to the tee shop or try-at-home
photography especially for j'adore couture by ashley batz