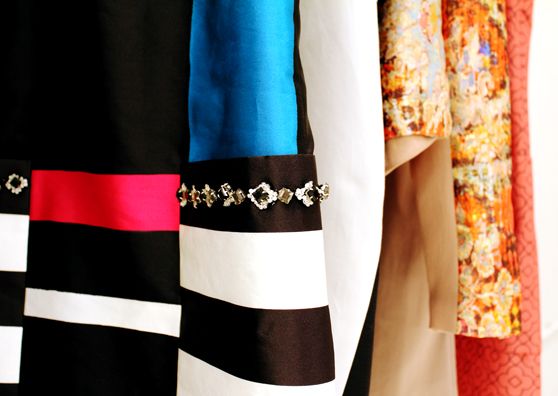 as i mentioned on monday, i decided to do more local shopping and small business gift guides and one place i love supporting is ethos, a new union square boutique started by mother/daughter team rose and cat chung. in the short time it's been open, ethos has already been named one of the four seasons' top boutiques and one of the top 100 shops in san francisco, quite an achievement for the owners, whom this is their first retail venture. i love the clean lines of the store, the mix of designers like denim from mother and 3×1, chinti & parker, clover canyon, preen, iro, and aquilano.rimondi. there's also a small but focused collection of men's clothing and accessories, handbags, jewelry, home goods, and more.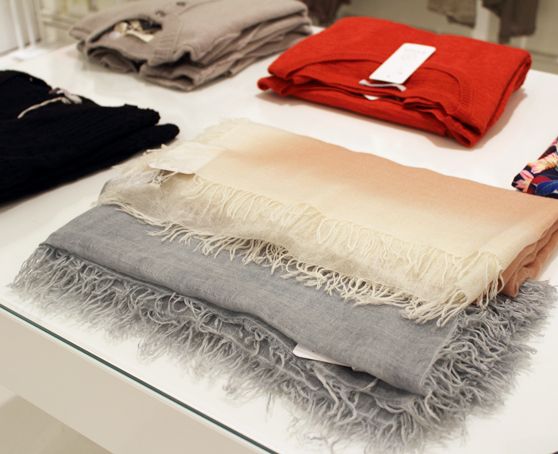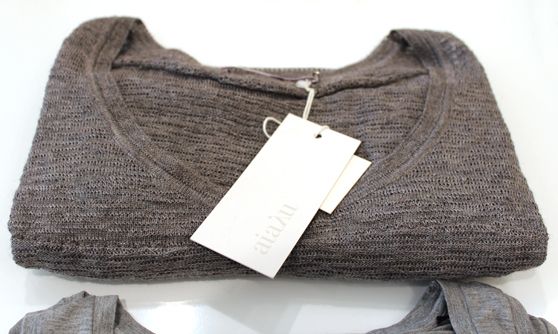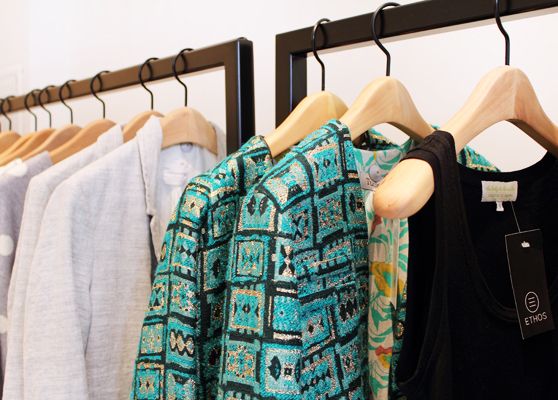 i've loved learning more about cat and her story, so i was thrilled at the chance to interview her…here's what she had to say about changing careers, working with family, and more:
what did you do after college?
i worked for an author/contract negotiator and then at a nyc-based pr agency. upon realizing that "there was more to life out there to discover," i made an adventurous and life changing trip to africa, doing volunteer work with various orphanages and non-profit organizations.
were you nervous to move into something so different from your original career path?
though it definitely was a dramatic shift from my original career path, i believe you can always apply what you've learned on the job to whatever new endeavor you take on, even if its in a different field. in my case, as a small startup business, you have to act in so many different roles, your approach is bound to be informed or influenced by previous experiences. do feel if you are called to do something and you have the opportunity to do it, i think instead of being nervous, i became very focused and dedicated in my pursuit.
opening a retail store is a daunting task between securing space, stocking, setting prices, etc. how did you tackle it all?
honestly, it was quite the blur!
The beginnings of things are always tough, there's no way around it, especially starting fresh without decades of experience and established industry contacts. but I think in my case, i am fortunate to have a partner, which is a huge benefit. you prioritize as best as you can and just go for it.
i think one of the most important things that will guide and motivate you is having a vision, reminding yourself of the why you do what you do and staying focused as much as possible, learning to let go of discouragement and/or disappointment, and being persistent in your pursuit. surround yourself with good people!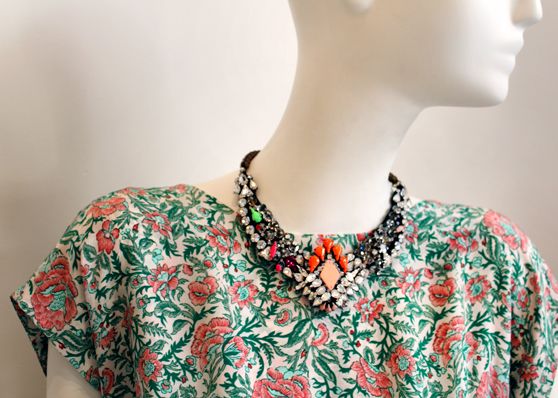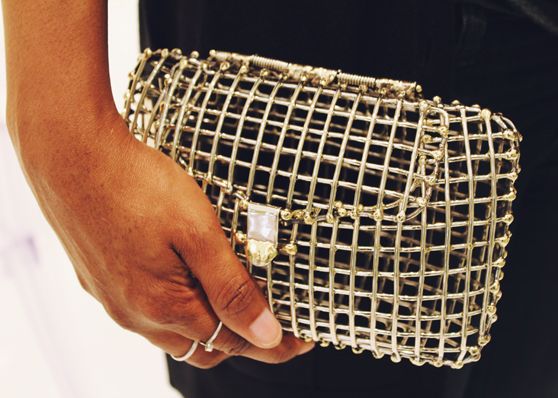 what is ethos' mission?
ETHOS is constantly evolving… our goal is to not only be a platform for emerging and harder to find established designers, but also to enable women to see themselves with a bit more love. even if it's a slight shift in trying a different silhouette or being more daring with a new color or print, we help women to see themselves in a different light. we authentically care about creating this experience and its gratifying to see women who are encouraged and walk out a little more confident.
how do you decide what brands you'll carry?
with regards to selecting our brands, we are very selective and have high standards for the level of product we carry. rose has a keen understanding of garment construction and the pieces we select have to resonate with us personally. because we don't carry the weight of decades of experience in the industry, we have a fresh perspective that manifests in everything that we do. we care about the story, provenance, textiles, the people behind the brand, influences and references in a collection, etc. but we're also adventurous and offer pieces that are different from the usual or just simply amazing!
a defining characteristic about our shop is that we avoid confining ourselves to any particular style or look, yet its balanced overall. there are some really unique pieces for special occasions and other beautiful pieces that you know you'll love wearing everyday. i've always seen ETHOS as a mini bazaar of wearable treasures—you'll find handmade clutches that reference ancient motifs with a modern twist, limited edition jeans with bespoke touches, seamless sweaters that fuse the highest level of textile technology with the softest merino wool, and hand loomed throws made of sustainably sourced materials. we love supporting artisanship that fuses different traditions, technologies and the highest level of craftsmanship. there's something empowering about buying a piece that maybe costs more initially but that will prove to be a better value because you will enjoy it and it will last longer; you're not only investing into people's livelihoods, but the continuation of generational knowledge, savoir faire and the local and global economy.
of course, we are still learning all the time and we're constantly searching for designers and brands that are fresh and exciting.
what was it like starting a business with your mom? how to you divide responsibilities?
it's nice to have someone you know you can trust and who can complement your strengths and constructively point out your weaknesses. it's rewarding to be able to support one another, encourage each other and share in the ups and downs of an experience that is so formative.
there are always challenges as with any partnership but overall i feel so grateful and honored. rose is such an encouragement, a real optimist and visionary in her own way. she has a wisdom about life that is powerful and is such an asset when making creative as well as business decisions.
to be honest, at this point in the business, we're essentially collaborating together on a lot of things but with our own unique perspectives. As we grow, i imagine our partnership will also evolve into more distinct roles, but we'll always be equally involved in making key decisions.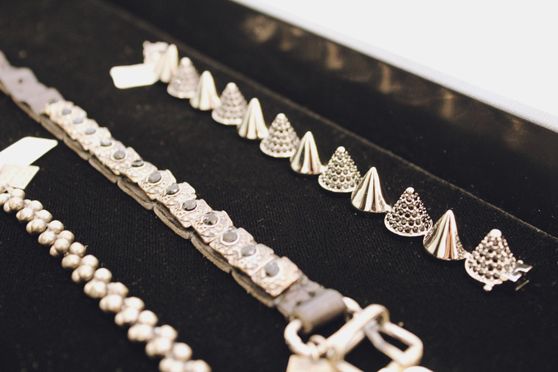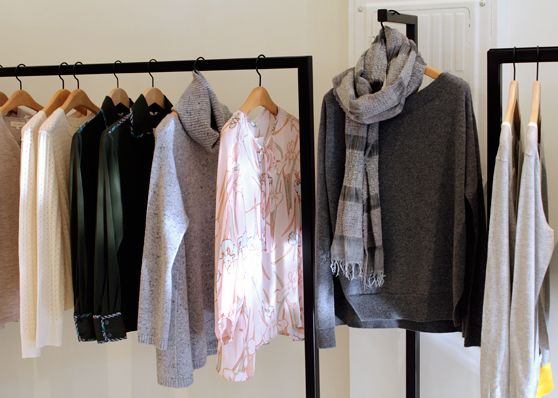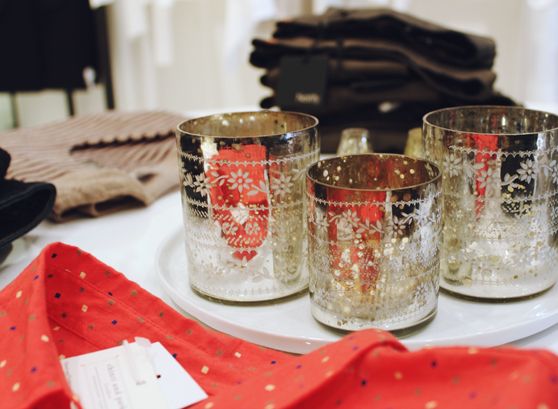 what has been the most challenging and most rewarding aspects of opening the store?
cat: sometimes starting from the ground up, everything is happening at once, you have your vision but how do you execute it? how do you do something you've never done before? where do you start? who do you reach out to?
some of the most rewarding aspects have been getting to meet and know our customers, helping them dress for important events in business and in life, having them come back and tell me how much they enjoyed something or the compliments they received or the moment they see themselves in the mirror wearing something they never thought they could pull off and being shocked at how awesome they look. working together with family and meeting people who are inspirational in their own right is also very rewarding.
what do you see in the future for ethos?
cat: i see ETHOS as a destination. it's a destination for locals and internationals, a local place with a global vision. i see ETHOS as a platform to launch promising emerging labels from all over the world, a place that's the intersection and appreciation of creativity and innovation. a place that is welcoming and inviting, that people seek out because they know something different is happening here and they want to be a part of it. i see it as a space of engagement, encouragement, discovery and conscious collaboration across industries, from media to technology. it will be interesting to see how it develops and evolves, i'm sure there will be pivots along the way.
if you're in san francisco, it's your chance to shop with me and check out the ethos. i am co-hosting a shopping event on thursday, december 5 from 6-8pm. drinks and lite bites plus fun music and the opportunity to play dress up, and 10% of the proceeds from your purchase will be donated to charity:water, which brings clean and safe drinking water to those in developing countries.
i'd love to see you there, and so would cat and rose! please make sure to rsvp here or visit loveethos.com.
ethos, 333 sutter street between grant and stockton / like them on facebook
photos by dana stokes