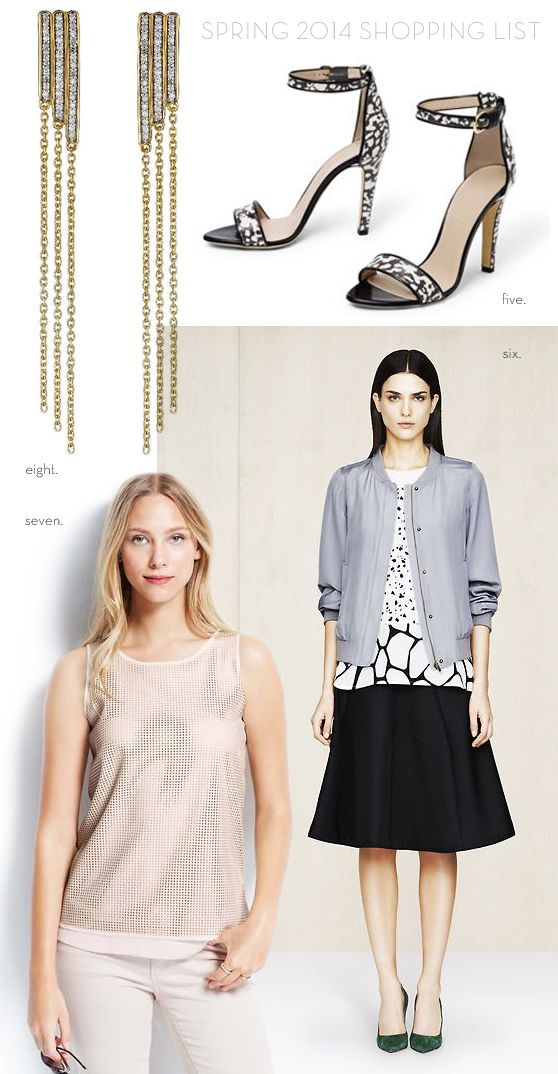 over the last few weeks, i've been going through my closet, making keep/repair/donate or sell piles, and figured out what pieces i truly needed—spending a bit more (or waiting for a sale/coupon) but buying less. the grey suede stretch pumps from the balenciaga spring show were at the top of my list since i saw them, and it was my one splurge. i wanted a great pair of black and white sandals that would go with jeans, pants, and skirts, and these club monaco ones (that i got to try on back in february in new york) fit the bill.
i did need a pair of low heeled sandals, perfect for walking, and i happened upon my dream pair at cris consignment (at an amazing price) that i couldn't pass up. i discovered my perfect boy fit jeans from zara, not a high-end line. finally, i found a pair of wide leg cropped pants (which had been on my list since october) at a recent sale at theory.
so what else is on the list? new takes on the striped tee, leather top, and lightweight sweater that feel fresh but not trendy, a good pair of going out earrings, and a charm bracelet (a new obsession).
have you started your spring shopping yet? any great finds?
1. picked up these theory wide leg pants; definitely going to try this look / 2. t by alexander wang zip collar sweater / 3. lulu frost victorian plaza charm bracelet / 4. zara distressed boy jean (see them here) / 5. club monaco casey snake effect sandal (as seen here) / 6. love this look from the club monaco spring lookbook / 7. ann taylor perforated leather shell / 8. monica vinader diamond pave skinny earrings / 9. balenciaga mesh and suede runway pump (grey available at balenciaga stores) / 10. r13 striped boy tee
street style photos via style lovely and club monaco