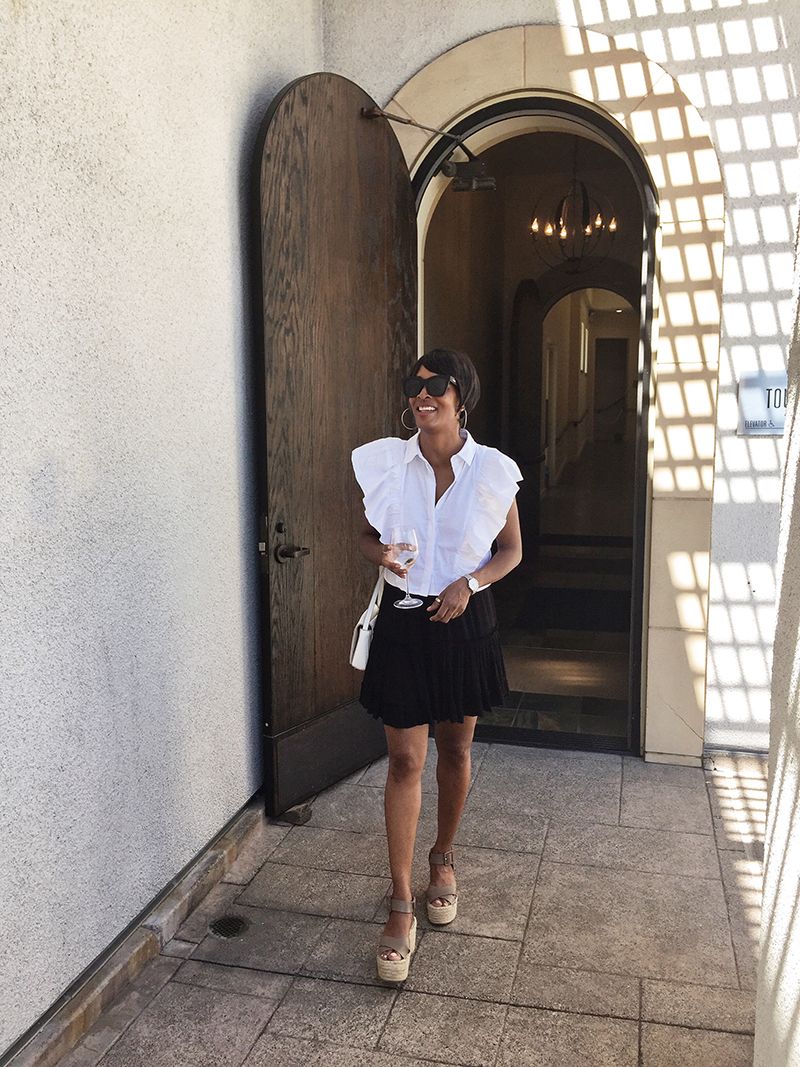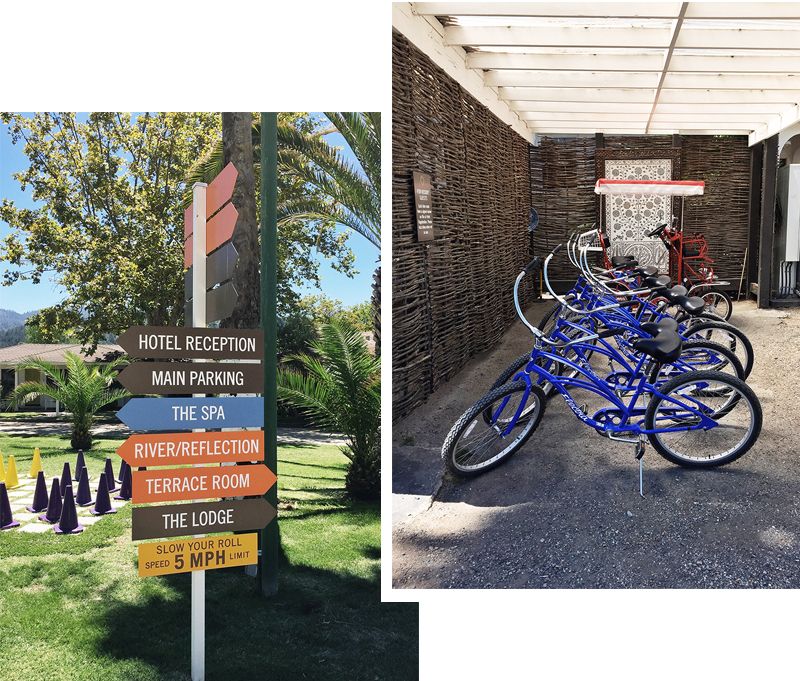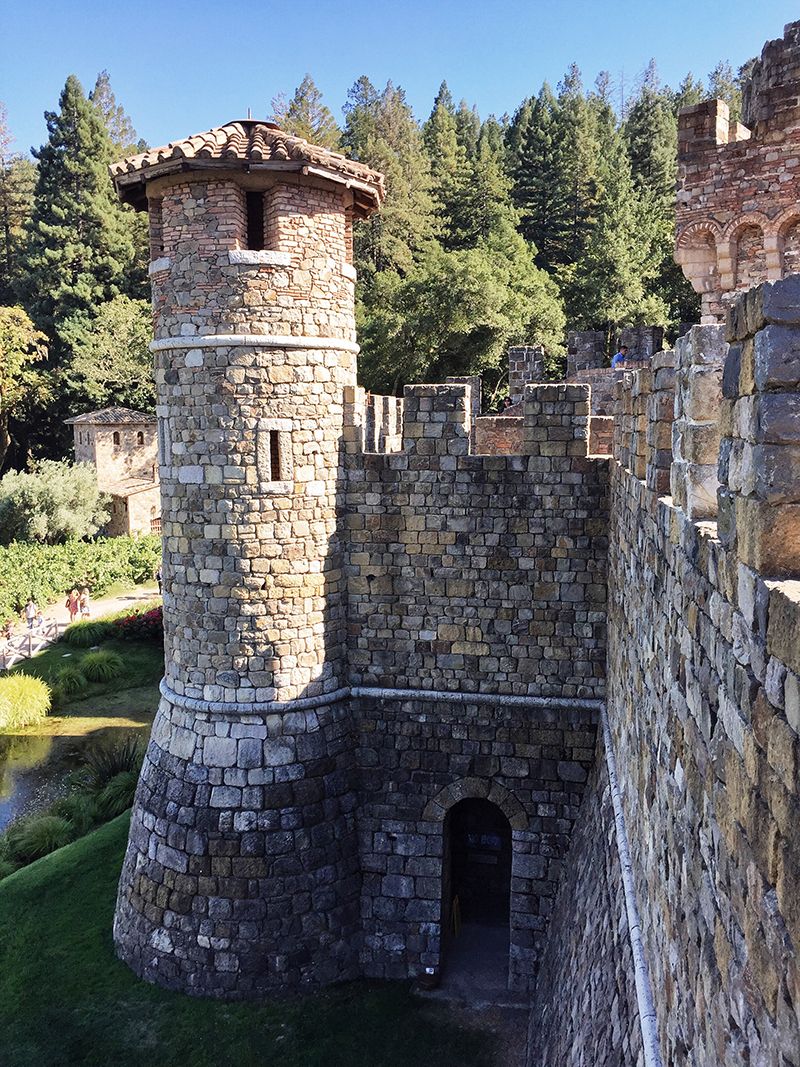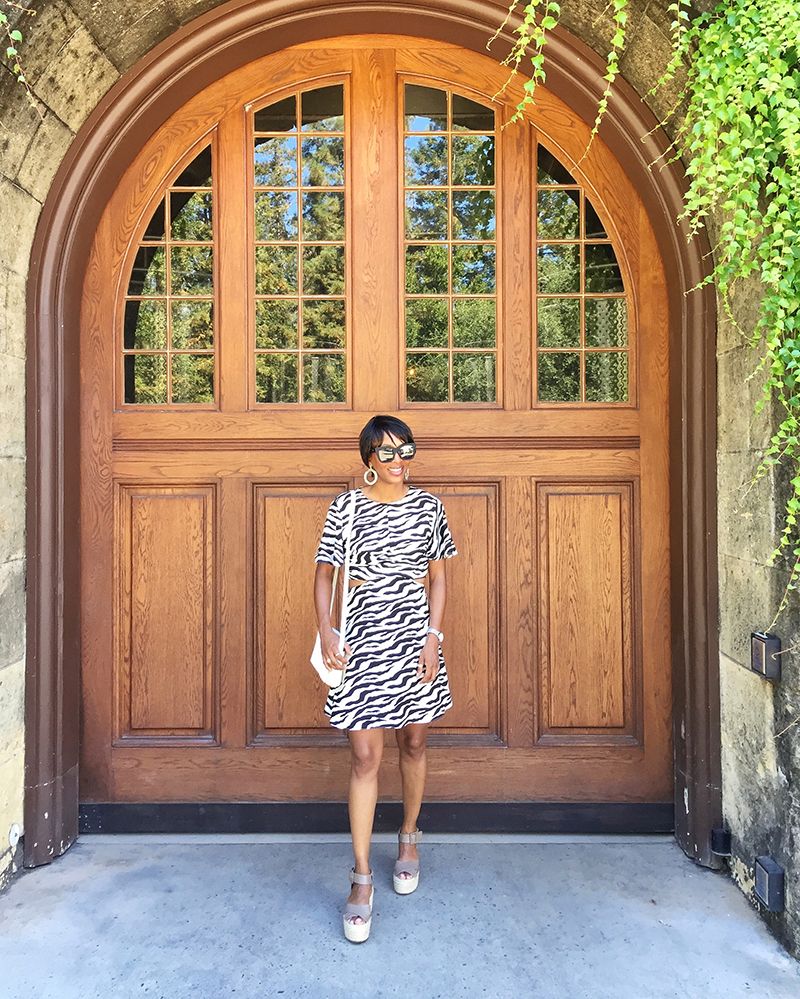 my friends sara, kim, and i have been wanting to do a short getaway for a while now, and like most women, we lead very full lives and carving out time isn't always easy. after talking about various locations like las vegas, mexico, and san diego, we ultimately decided on calistoga, somewhere i had actually never been even though i probably go to wine country multiple times a year. the town is at the far end of napa valley off routes 29 (silverado trail) and 128, slightly north of st. helena, about 90 minutes from sf. it's known for its hot springs (like old faithful of california), but the town has so much to offer, and most of it is walkable or bikeable. we had a wonderful time visiting wineries (via bikes at indian springs), eating all of the yummy food, and enjoying some r & r. here's some info on what to do if you're in calistoga:
where we stayed:
indian springs / indian springs is california's oldest continually operating pool & spa, and it definitely has that california charm. we stayed in one of the cottages, but there is also the lodge (hotel style), the view rooms (a hotel which is a bit more private), the bungalows (2br with living room/dining rooms for up to 6), and homes (with their own pool). the spa is amazing, there's two pools—an adult only and the olympic sized mineral pool that's heated from 90-102 degrees—perfect for post massage. guests can use the free bikes to explore the area so you don't have to worry about driving.
there are lots of other places to stay in calistoga from the 100 year old mount view hotel (right downtown) to smaller bed and breakfasts. you can also check airbnb for homes to rent if you have a group.
where to eat:
sam's social club / the restaurant that's part of indian springs, it features classic fare with local ingredients. they have great happy hour deals for post winery visits.
solbar / attached to the solage resort, it's right around the corner from indian springs (you could ride your bike), and it's a great spot for dinner (i'd make a reservation) or cocktails.
evangeline / french creole is the name of the game here…definitely recommend the crispy pork shoulder! on thursdays, get fried chicken to go and check out free concerts in pioneer park.
veraison / the menu here is french inspired with a california twist. their sister restaurant johnny's is more gastropub with an oyster happy hour
cafe sarafornia / the perfect neighborbood spot to get breakfast before you start the day.
calistoga kitchen / a little bit of everything in a small, downtown spot.
where to sip:
clos pegase (pics #6-7) / if you're a design fan, you'll love the architecture here. designed by the late michael graves (who had a product line with target), it's a gorgeous combination of ancient and modern with a bit of mediterranean culture.
sterling vineyards (pic #2) / ride a gondola up the hill to the beautiful grounds and enjoy your tasting with panoramic views of napa valley.
chateau montelena (pic #5) / constructed in 1888, the gorgeous mansion looks like something you'd find on the french countryside. their chardonnay put california on the map in the 70s at a competition with top french wines. don't miss walking around the gardens and ponds (complete with swans).
schramsberg / founded in the 1860's, their sparkling wine is a favorite at the white house. advanced reservations are required.
castello di amorosa (pic #12) / a real game of thrones style castle complete with moat and drawbridge. the grounds are stunning and the entry tasting gets you access to the first 2 levels of the castle plus a sample of 6 wines.
frank family vineyards / family run with excellent small batch wines that are only available here. reservations required friday-sunday.
tank garage winery / a 1930s-era gas station converted to a tasting room specializing in small batch wines.
kimchi blue shirt, modern citizen skirt (previously seen here), céline sandals (bought here, same pair in black for 20% off and similar for less), urban outfitters bag (old, similar), quay australia sunglasses / ralph lauren denim and supply bodysuit, j. crew shorts / asos dress (wearing a 6), j. crew earrings (under $15!), céline sandals