i was so excited to receive an email from taylor asking me to be featured on the glitter guide. i've been following the site since it launched and i've been amazed at all the lovely editorials and articles that taylor and the team have put together. this was my second time working with ashley batz (the first was the gg feature on the san francisco fashion film festival), and she is simply awesome. she comes ready to get to work, with great enthusiasm and ideas on how to make every shot look beautiful. she even got my cat and the hubs in on the action (the latter was holding reflectors and moving furniture)! check out some outtakes below and the full feature here.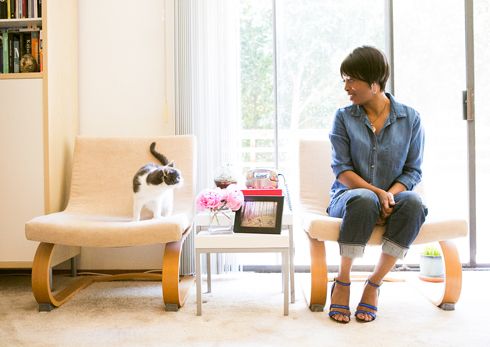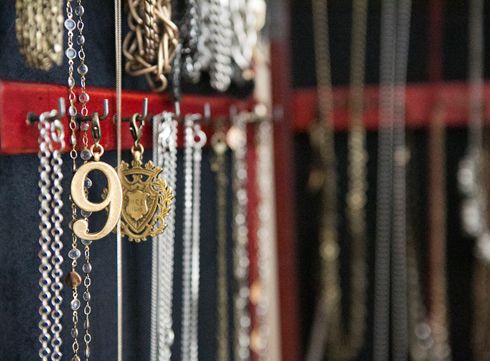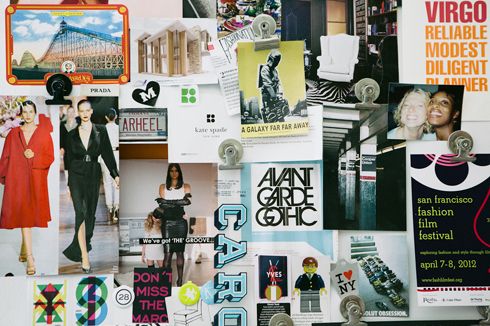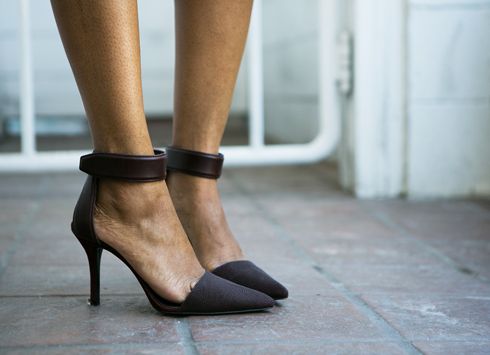 1. inside our bedroom: cloth and stone shirt, ag jeans, miu miu sandals, stella and dot panther necklace, forever 21 earrings
2. wink just did not want to sit in the other chair.
3. decorated end tables with a photo of the hubs from college.
4. two charms and some of my necklaces in my jewelry armoire.
5. the bulletin board above my desk has lots of inspiration, like a postcard from the row's first trunkshow at the grocery store, pictures of my favorite places and people, and the old kate spade logo.
6. these alexander wang pumps have become a favorite of mine.
all photos by ashley batz