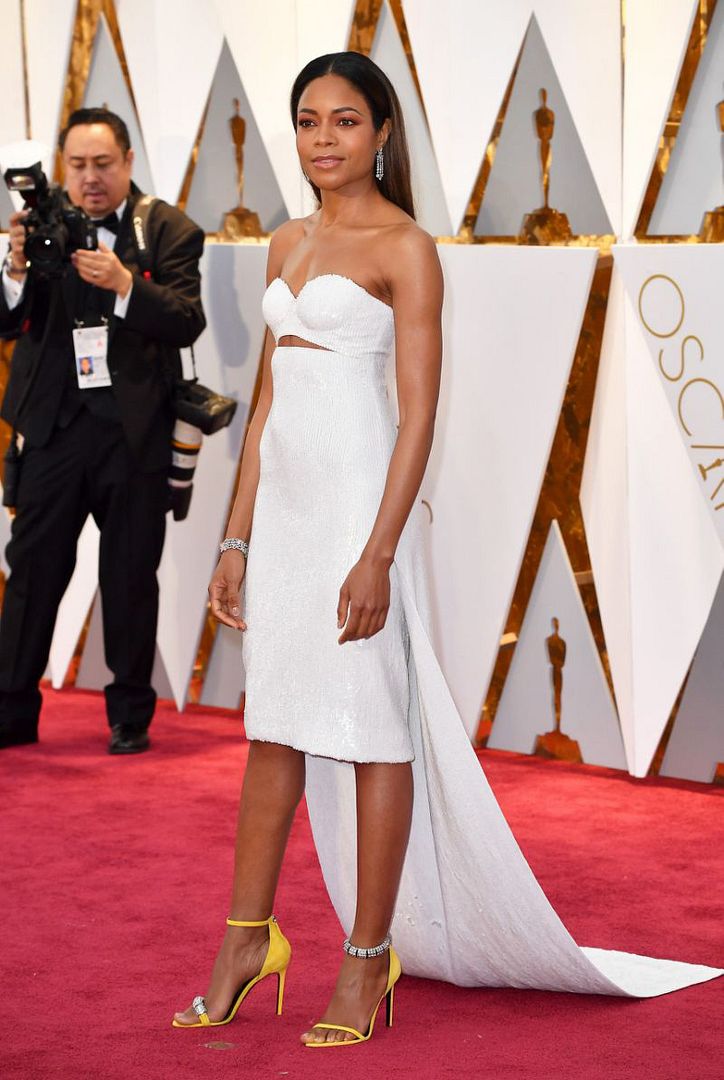 did you watch the oscars? a few people i knew weren't watching, because they didn't want to hear political speeches. "award shows aren't the place for politics," they said. to that i say, if that is your argument, then where is a place for politics? many movies touch on political themes, like discrimination, sexual assault, addiction, poverty, lgbtq issues, and more. film mirrors what is happening in our lives, so if the discussions are happening in film then they would inevitably carry over into real life. i saw fences, hidden figures, and la la land but my favorite movie of the year was moonlight. the art direction and acting was just top-notch, and the story was moving on so many levels.
naomie harris has been on my radar since street kings and miami vice, but i've especially loved her as eve moneypenny in the daniel craig-starring james bond films skyfall and spectre. being nominated for her first academy award is a tremendous honor, so why not make a splash by debuting a look from a new-ish house. new calvin klein creative director raf simons came up with a custom look of a short strapless dress with an attached train in white sequins, paired with mismatching shoes from the fall collection. it was a breath of fresh air on a red carpet which seemed very blah—only a few dared to wear color (viola davis in armani privé was on of them)—and a fitting one for a brand looking to make its mark in a place that has been dominated by european brands like dior, valentino, and chanel.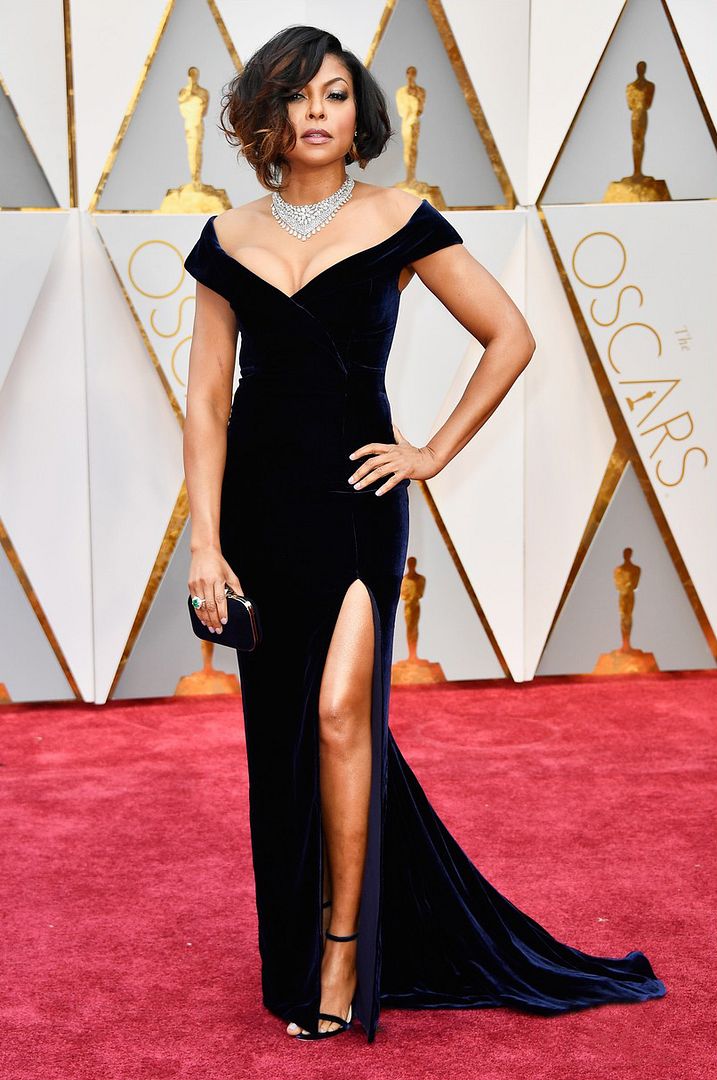 my other favorite was taraji p. henson in alberta ferretti. while it was traditional and "safe," she owned it and the total look was on point. overall the looks were very meh, and neutrals like white, black, navy, silver, and gold dominated. jessica biel normally goes a bit overboard, but her kaufmann franco gown was stunning and fit perfectly (i would have ditched the necklace), emma stone looked like someone who knew she would win in riccardo tisci for givenchy; his last major design for the house will now turn up in endless oscar searches.
finally i would be remiss in not mentioning the best picture mixup at the end of the show. i was so so happy to hear that moonlight won, but also felt for the la la land team in that moment, standing on stage, half an acceptance speech already given. jordan horowitz handled the situation with such class and grace in a very uncomfortable and awkward moment, and i applaud him for that.
what did you think of the show and who were your picks for best dressed?
photos via vogue and popsugar