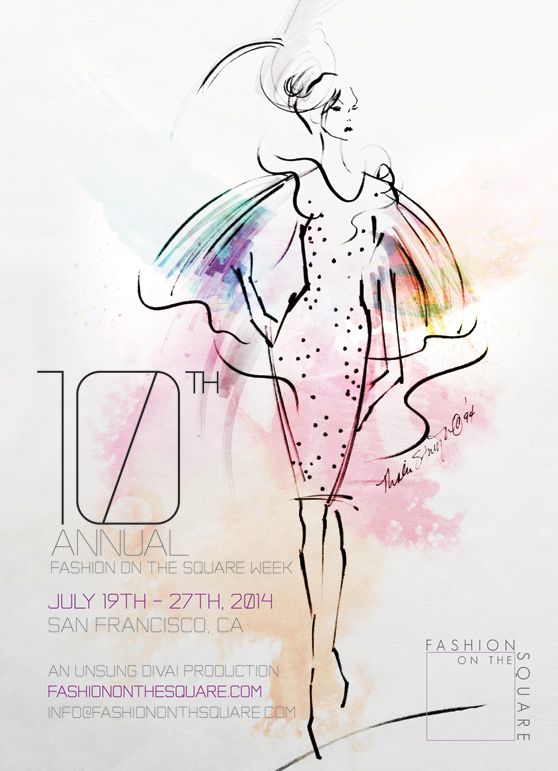 san francisco has tried to do fashion weeks many times over the years, and none have succeeded as well as fashion on the square. started ten years ago as a one day event in union square, it's now expanded to a week-long affair and one of the largest charity fashion event in the state. in addition to workshops, speaker events, and runway shows, fots supports young designers by having the fashion departments from fidm, academy of art, art institute of san francisco and more show on the runway. fashion on the square turns ten this year and i'm so excited to be a part of the event as they are honoring my ten years of blogging.
there are lots of wonderful things happening this week, on thursday as part of the w hotel w inspire series, caity from moi contre la vie is hosting a 3 course lunch with tips on work dressing, accessorizing and making a look your own. friday, the w hosts the fresh faces in fashion runway show and party, saturday is the children, teens and adult show in maiden lane, and sunday is the grand finale runway fashion show at the intercontinental hotel where san francisco's own wilkes bashford will be given the fots fashion icon award and i will be honored as well.
tickets for thursday's lunch can be purchased through the w hotel, and all other event tickets (and more information on designers, etc.) are available on the fashion on the square website.
images courtesy of fashion on the square