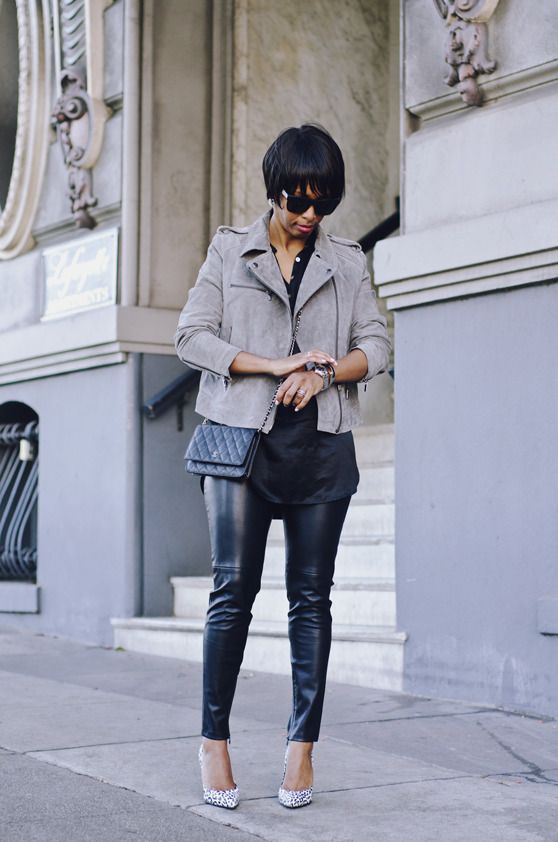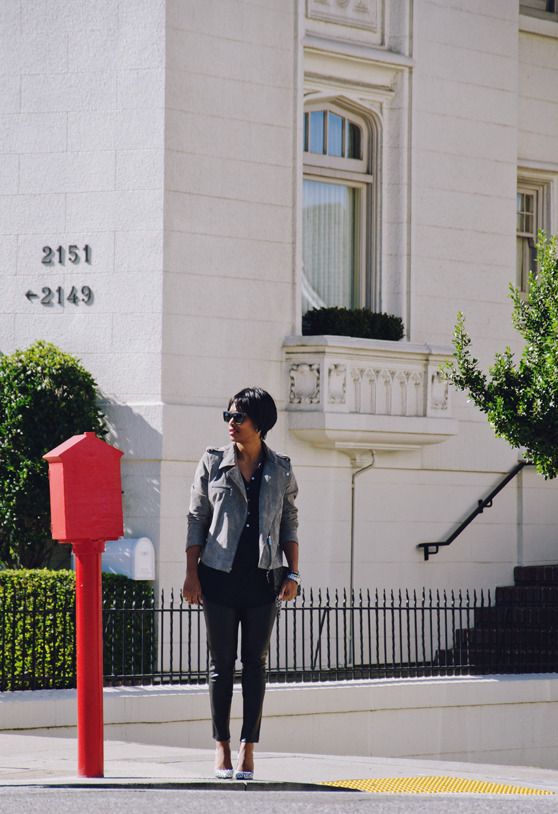 sorry for going m.i.a. last week, but if you follow me on instagram, you saw that i was on set with our summer photoshoot. it's always quite hectic that week, between pre-work, then the actual photoshoot, and then recovering from being out of the office for two days. but even with all the stress around it—hoping the set looks the way you want, the models are ok, the pressure of getting all the images you need in two days—it's the best two days of each season. already looking forward to the fall shoot…
this look is something i wore to a going away dinner for a dear friend of mine. while i'm going to miss her, it's a reminder that it's never too late to chase your dreams or find new ones.
and speaking of dreams, i was so happy yesterday morning to wake up to see that the average girls guide featured me in their list of best style bloggers over 40. thanks so much to them and to all of you who visit here…i really, really appreciate it!
mango jacket, h&m silk tunic, vince leggings (a faux leather option), saint laurent pumps (pink version), chanel bag, super sunglasses, ben-amun earrings (similar here and here), miansai and hermes bracelets, gorjana and lulu frost rings, nars satin lip pencil in hyde park
photos by alex drysdale