hi! i'm kim mitchell stokes, a right coaster currently living on the left coast who loves all things design. during the day, i'm an award-winning art director who works at Banana Republic Factory. this is my space online where i document my personal style, new stores in san francisco, features with rising designers, and discuss things impacting and changing the fashion landscape.
want to know more about me? here's a little Q&A:
tea or coffee? earl grey tea
dog or cat?  my cat wink (above) is onto his next life; if i had more space, i'd love to get a shiba inu
I collect… magazines. shoes. bags. jeans.
favorite city? new york and paris
spring or fall? fall…i love the richer colors and layering
bloom of choice? ranunculus and hydrangeas
fun fact? i am a pretty picky eater.
style icon? diane kruger seems to never get it wrong, and i love that she styles herself
fragrance? dries van noten x frederic malle, chanel 1932, byredo bal d'afrique, and tom ford grey vetiver
i'm lusting after…the entire proenza schouler 2011 spring collection (still!)
boy crush? michael fassbender, sterling k. brown, and armie hammer
on weekends…i'm usually brunching, going on urban walks around the city, or shopping with friends.
favorite workout? i'm an avid runner, but also enjoy pilates and snowboarding
daily blog reads?
12:04
9 to 5 chic
andyheart
atlantic-pacific
the beauty lookbook
cheetah is the new black
among other things
egg canvas
jess ann kirby
heather's edit
in jackie's shoes
park and cube
this time tomorrow
wit and delight
photo by ashley batz
about j'adore couture
j'adore couture, founded in 2004, is a fashion and lifestyle blog that explores the intersection between fashion and design. It emcompasses reviews of fashion shows, write-ups on magazines and ad campaigns, reports from events and store openings, and essays on personal shopping experiences. Regular features include "the new look" (outfit posts), "editorial focus," and "go/see/buy" about exhibits, events and must-have's.
sponsorship / advertising / compensation
while the site is ad-free, i am open to sponsorship with brands that are of interest to me and my readers. i'd love to hear more about how we might collaborate.
j'adore couture is an affiliate ad supported site, meaning if you click on a link and purchase something based on my recommendation, i may be paid an affiliate commission. although i am compensated through these links, you will only see products on j'adore couture that i would actually purchase or use myself.
product reviews / giveaways
all products/brands must be those that align with j'adore couture and its readers. gifted product is not guaranteed to appear on the site. please contact us for more information.
link exchanges
we do not participate in link exchanges.
privacy policy / copyright
we will never sell or give anyone's contact information that's entered into this blog. all images are credited if they are not photographed specifically for the blog. please contact us if you'd like an image removed.
press / features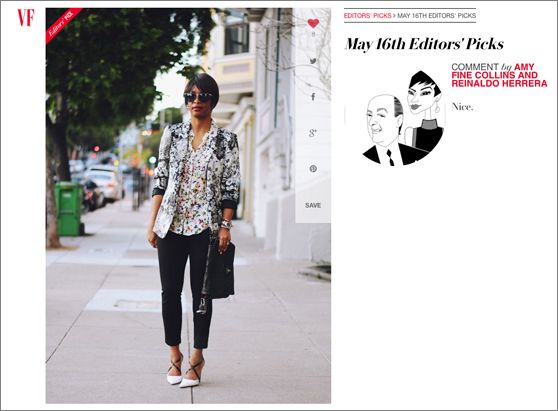 selected press / contact us for a full list
Average Girls Guide: Best Style Bloggers Over 40
Babble: 15 Style Blogs for Women Fabulously 40 and Up
Design*Sponge: 10 Can't Miss Instagrammers over 40
Fabulous After 40: How Unexpected Pairings Make Casual Dressing More Interesting
Fashion Spot: Forum Street Style—Kim Mitchell Stokes
Glitter Guide: Glitter Girl
Glitter Guide: The Women Behind the San Francisco Fashion Film Festival
Independent Fashion Bloggers: Fashion Bloggers Over 40 You Should Know 
The Middle Page: Woman Crush Wednesday
New York Times Street Style: Proportion
New York Times Street Style: Suits
New York Times Street Style: Tie Dye
Racked San Francisco: Blogging is Still Fun a Decade Later for Kim Mitchell Stokes
Refinery29: 7 Holiday Party Outfits From Some of S.F.'s Coolest Bloggers
Refinery29: A Trio of Naughty and Nice Holiday Looks
San Francisco Chronicle: Girls on Film — Catching Up With the SF Fashion Film Festival Founders
San Francisco Chronicle: Style Bloggers Put On San Francisco Fashion Film Festival
San Francisco Chronicle: Top 100 Shops 2014—Fashion Forward Boutiques from Kim Mitchell Stokes
Vanity Fair: 2014 International Best-Dressed Challenge Editor's Pick Week of May 16 (slide 12)
Who What Wear: Meet the Stylish Fashion Bloggers over 40
Who What Wear: Real-Girl Outfit Ideas for Women over 40