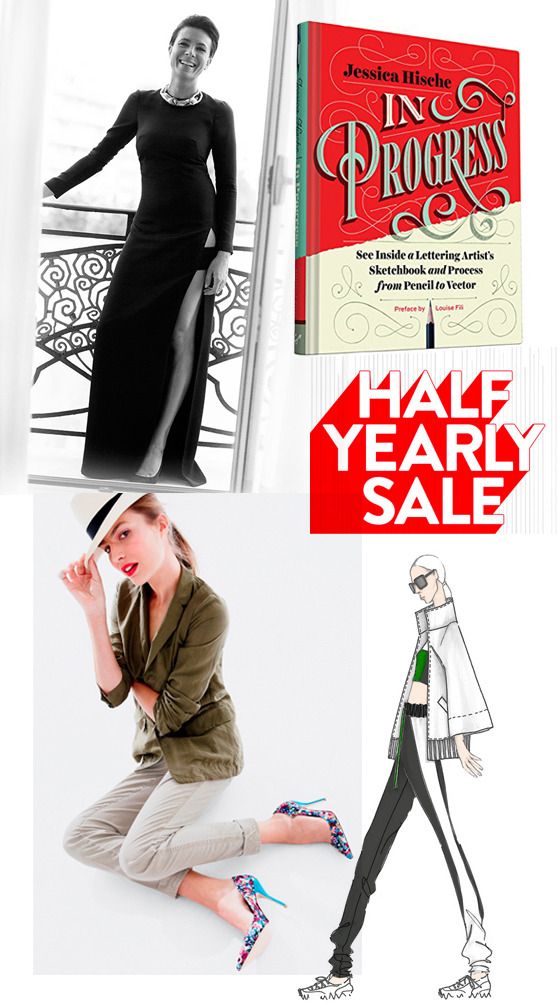 yay for the weekend! but here's a few things i found poking around on the internets that i thought were trés cool…
garance doré went to cannes this year and was going to a premiere so she did what any other person would do (unless you're diane kruger or blake lively)…hired a stylist. so cool to hear (and see) her behind the scenes account of something at times seems so easy. oh and how amazing does she look?
i've been obsessed with type and hand lettering for as long as i can remember, and in the age of computers and "everyone is a designer," that art seemed like it was dying. over the weekend, i met cynthia warren, the fabulous designer behind the invites that chez panisse does, who does everything by hand. another fabulous lettering designer from the bay area jessica hische (she worked on the grand budapest hotel) is coming out with a book called in progress: see inside a lettering artist's sketchbook and process, from beginning to vector (check out the cool video of the inside). it will be so interesting to learn more about lettering and maybe get back to doing some of my own.
the nordstrom half-yearly sale started yesterday, and there are so many great pieces on my wishlist. this dress for the weekend and this one for work, love these pumps for pretty much anytime and this cover-up for warm getaways.
two fashion collaborations to know about. first the j.crew/cfda fashion fund pieces featuring paul andrew, eva fehren, and ryan roche are available for pre-order now…this pump is to-die-for. then this fall, athleta is teaming up with derek lam for the 10 crosby athleta collection. nike has been doing partnerships with fashion designers for a few seasons now (like the most recent one with sacai)—this is my version of athleisure.